(Return to "The Roneberg's of Cairns" home page)
(Return to "Brett's Introduction" page)
(Return to "Brett - 2008" albumn)
Brett's Home
Settlement Date - Wednesday 11th June 2008
The day Brett was given the keys !!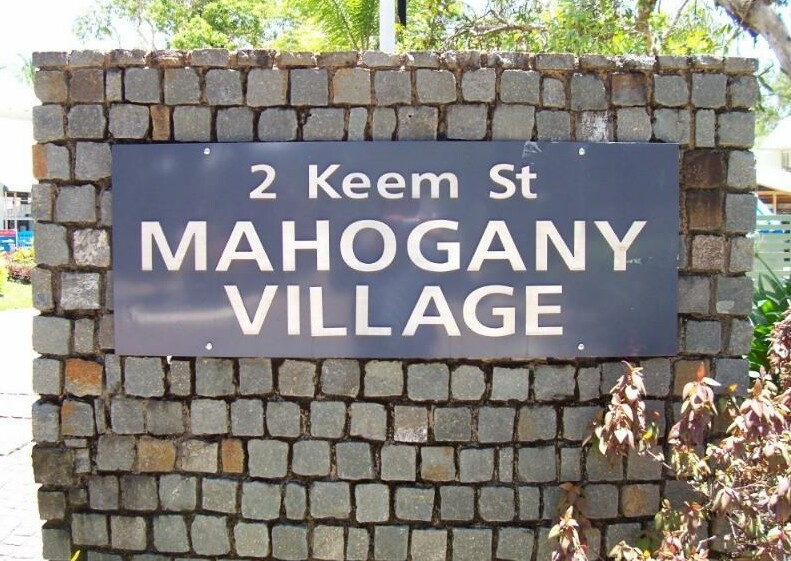 Unit 152
2 Keem Street....Trinity Beach
(Cairns) Queensland
(the ground floor unit)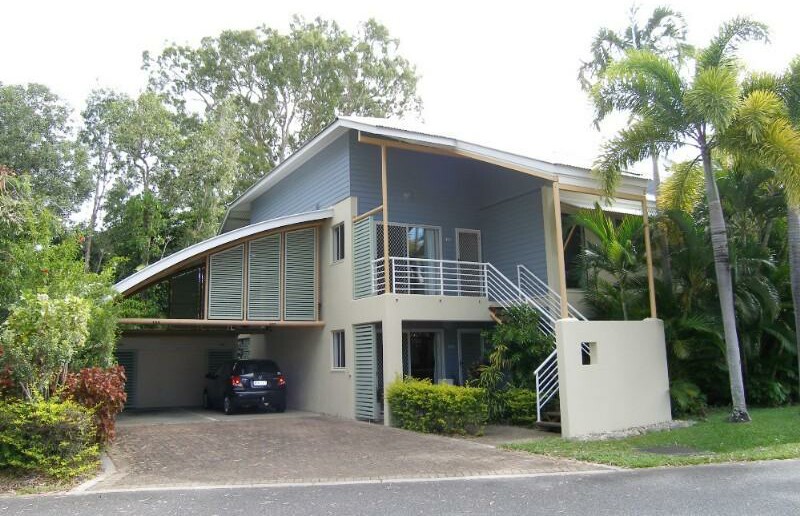 The "For Sale" Brochure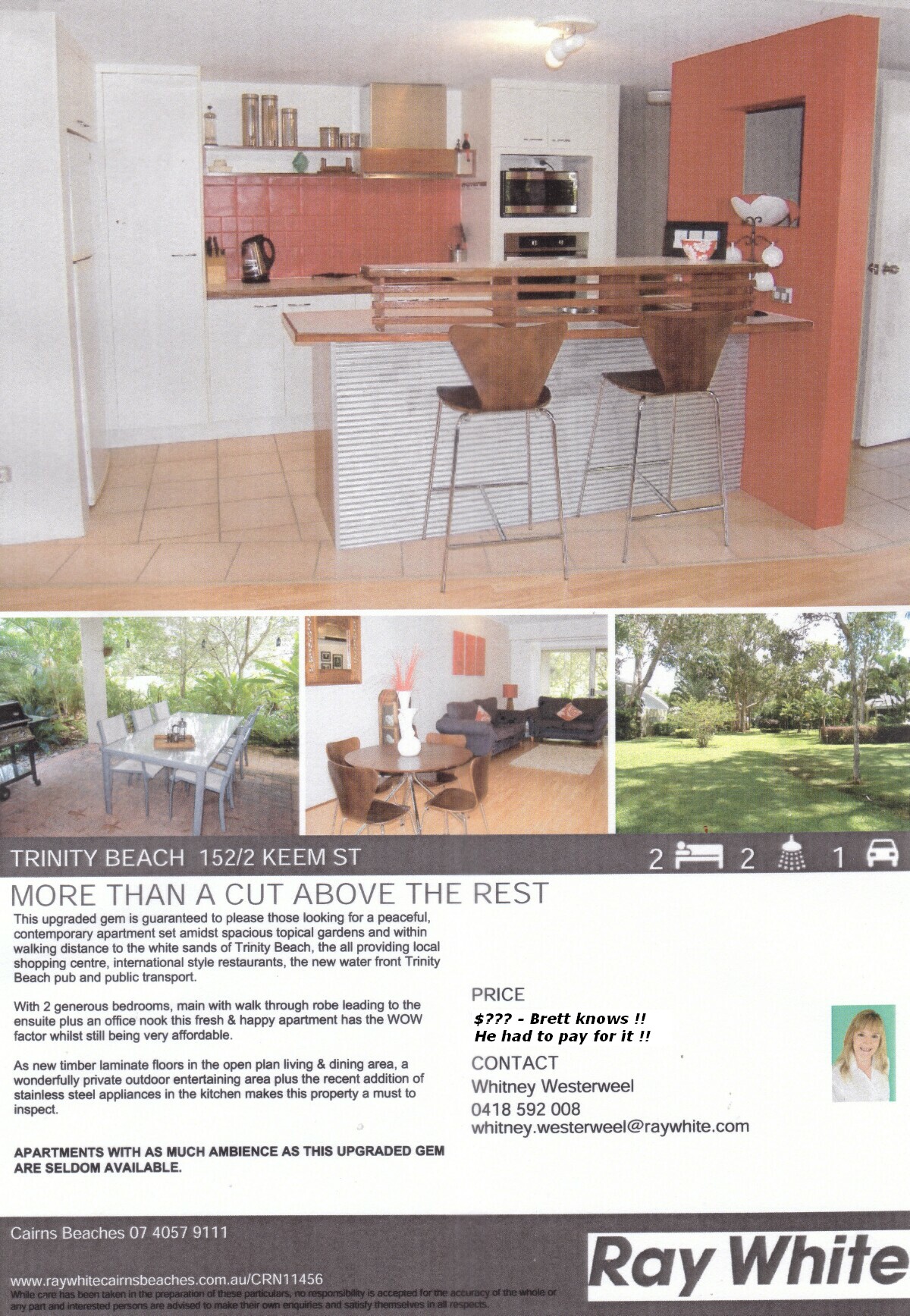 The Agent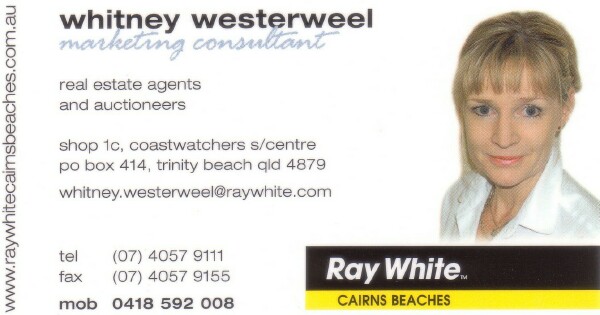 Your local real estate salesperson specialising in residential house and land sales on Cairns beaches and environs
A resident on the beaches for many years, Whitney's energetic, tenacious and positive disposition along with strong negotiation and rapport building skills assures a positive result for sellers and buyers alike
Being highly motivated and sensitive to her clients needs has resulted in Whitney being recognised as a high achiever in the sales arena
With seventeen years experience as sales manager and trainer for an exclusive Australian/ New Zealand Company and a number of years experience in real estate she has the professionalism, integrity and staying power to make the selling of your current property or the purchase of your next a smooth, informed and comfortable path

Where is it ???
Click on the thumbnails below
Streets around the Unit

Unit, Trinity Beach, and
the surrounding suburbs

Aerial shots of Brett's Unit
and the surrounding Complexes
Trinity Beach
... from the air !!

Postcards and Photos
of Trinity Beach
Brett's unit is located within the Mahogany Village / Marlin Cove Resort
complex and click on the photos below to go to their Official Web Site


Do you want to see some photos ???
CLICK HERE
to see fourteen photos which were included with the above auction listing
These shots include the previous owners' furnishings and gear

Floor Plan of Brett's Unit
CLICK HERE
to see one photo of the complete and detailed floor plan

Brett has "Vacant Possession" !!
CLICK HERE
to see seventy-two photos taken about an hour after Brett
was given the keys on Wednesday 11th June 2008 !!
The photos include front and rear exterior shots, plus a look at every room

Lounge and Dining Rooms - Flooring
CLICK HERE
to see two photos and all details on this Laminate Flooring
These page was added on Tuesday 16th September 2008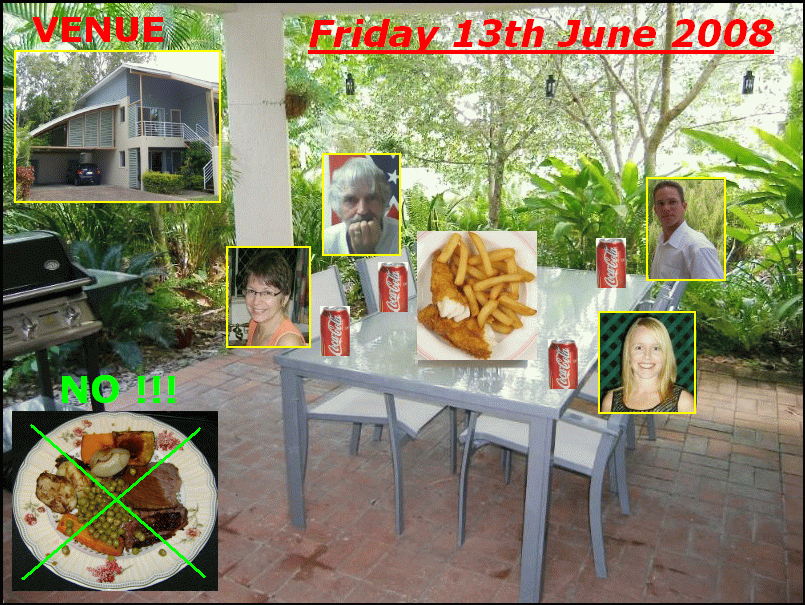 The Bedroom is Finished
CLICK HERE
to see nine photos of the King Sized Bedroom Suite
These shots were taken on Saturday 14th June 2008

Our House-Warming Present to Brett
CLICK HERE
to see three photos of the 'massive' gift for Brett

Brett has furnished the Lounge Room
CLICK HERE
to see seven photos of the items Brett picked for his Home
These shots were taken on Saturday 14th June 2008

Security Screens - Doors and Windows
CLICK HERE
to see sixteen photos and all details of the new screens Brett had fitted
All with high security, and they were installed on Friday 25th July 2008

Rear Patio and changes to the Garden
CLICK HERE
to see twenty-two photos and all details of the changes Brett made
Includes the new plants, paving, paths and lights
These shots were taken on Monday 24th November 2008

The Storage Room
CLICK HERE
to see six photos of the storage room which were
taken 'before-and-after' a clean out and adding new shelves
These shots were taken on Sunday 21st December 2008

Venetian Blind in the Dining Room
CLICK HERE
to see before-and-after photos of the dining room window which
is now fitted with a timber venetian blind - a Birthday Present !!
These shots were taken during February 2009

A Babbling Brook
CLICK HERE
to see before-the-rain-and-after-the-rain photos of the
'man made' creek that runs along the rear of Brett's unit
These shots were taken on Saturday 7th February 2009

Photos and Displays
"Home Run in Mexico"
CLICK HERE
to see ten photos of Brett's shot during the World Baseball Classic
These were taken on Tuesday 5th May 2009

Extending the Rear Patio - New Plants
CLICK HERE
to see thirty photos of changes Brett made to the patio gardens
and they include both before-and-after shots of the landscaped area
These changes were completed on Saturday 3rd October 2009

Other units for sale within the Complex
Sale Number 01
Unit #?
2008
$258,000 - advertised price
Sale Number 02
Unit #122
November 2008
$249,000 - advertised price
Sale Number 03
Unit #151
next door to Brett
November 2008
$249,000 - advertised price
Sale Number 04
Unit #157
October 2009
$245,000 - advertised price
Sale Number 05
Unit #135
October 2009
$255,000 - advertised price
Sale Number 06
Unit #126
Mid 2010
$245,000 - advertised price
Sale Number 07
refer to Number 09 below
Unit #117
October 2010
$259,000 - advertised price
Sale Number 08
Unit #127
February / March 2011
$255,000 - advertised price
Sale Number 09
refer to Number 07 above
Unit #117
March 2011
$249,000 - advertised price

---