(Return to Home page)
(Return to Brett's page)
(Return to Baseball Career page)
The 2004 Season
Free Agency --- and then a new Organisation!!!

The Pittsburgh Pirates - letter to Brett advising him that he becomes a free agent at 5.00pm on 15th October 2003 - the letter also contains the "Rules and Regulations" governing free agency - letter dated 7th August 2003
From Baseball America - a notice that appeared on the Baseball America web site - listed all the players becoming free agents on Wednesday 15th October 2003, and Brett was included in the Pittsburgh Pirates section - published on Friday 24th October 2003
From The Altoona Curve - an extract from "The Curve Insider Newsletter" - reports that Brett was a free-agent signing for the 2003 season, and that he is now free to sign with any Major League Organization - this newsletter was emailed to subscribers on Friday 7th November 2003
---



Monday 27th October 2003



Brett will be signing with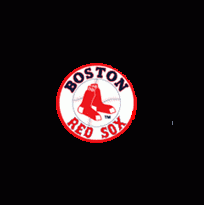 ......and a note from his Agent
Brett
Congratulations!!!
You are a Red Sox
Mike
---

"Sky's the limit for Roneberg"
The above article appeared in the Cairns Post on Friday 31st October 2003 - in it, Brett discusses his contract with the Red Sox, his hopes for playing in the Major Leagues, the Olympics in August next year, the Florida Marlins being the World Series Champions, his statistics with the Altoona Curve, and the program with the Australian Baseball Federation over the next few months - it also includes two photographs
(due to the nature of the article and to allow the text to be clear and easy to read, it was scanned at high resolution - the total size of the article is 360Kb, and it may take a few extra seconds to download completely)

---
Other notes and comments on his new contract......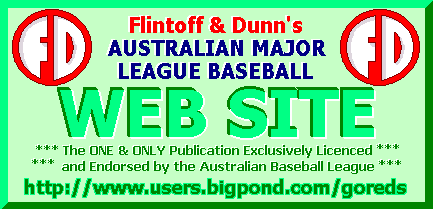 (click on the above logo to go to the site)


Meanwhile another young Aussie star in BRETT RONEBERG has found himself another new home after spending last season with Pittsburgh's 'AA' Altoona Curve.
Our information is that Brett is delighted to be heading for the famous Boston Red Sox where he is due to sign any day.
We can't suggest that Brett will be taking over Manny Ramirez' spot on the payroll, or at left field for that matter, but it is another fresh start for the talented left-hander.
Our guess is that Roneberg would play ANYWHERE to get his shot at the 'big league' and he would certainly enjoy bouncing a few long balls off (or over) the famous "Green Monster" at Fenway Park!!
Good luck Brett!!

......and an email from Peter Flintoff
Geoff,
Please give Brett our congratulations...
I may not have revealed to you before, but I am a HUGE Boston Red Sox fan (with some sympathy for the Atlanta Braves in the National League)... so I would have to say that he has chosen a superb organisation.
Peter.
---

(David Malamut's Web Site - click on the above logo to go to the site)
Brett played with the Cougars in the 1998 and 1999 seasons
Alumni News
"Brett Roneberg is going to sign with Boston.
Another former Marlin up in Beantown - who'd of guessed?"
---
Hey Geoff.
Fired this off today to the Altoona Mirror's sports section.
I'm positive I speak for all Curve fans regarding Bretts's standing in Altoona in general,
and Blair County Ballpark in particular.
Ed.
The Altoona Mirror newspaper
"Sunday Sports Mailbag"
Email - sports@altoonamirror.com
Brett Roneberg, the young man from "Down Under," who was a big factor in the Curve's drive to the playoffs in 2003, was recently signed as a free agent, by the Boston Red Sox organization.
At almost the same time, he was invited to try out for his country's Olympic team for 2004.
I'm sure all Curve fans wish him success in both ventures, as he was not only a pretty fair country ballplayer,
but a fine young man to boot.
Ed Leipold
......and click here for more notes from his friends and Altoona Curve fans
......and then click here to read all the off-season news
plus details of Brett's 2004 Spring Training......