(Return to "The Roneberg's of Cairns Index" page)
(Return to "Sharon's Family Index" page)
Laurence and Chris
PHOTOS
1975 - Chris - April 1975
1977 - Laurence, Chris, Darrin and Craig - August 1977 ..........a very nice shot
1983 - the remains of their home after it was destroyed during the Ash Wednesday bushfires in South Australia - February 1983
1983 - Laurence and Chris - December 1983 ..........nice picture
2002 - Laurence and Chris - Christmas 2002 ..........a great photo
2006 - Laurence and Chris - Friday 27th January 2006
2006 - Sharon's Holiday in Adelaide - Thursday 16th to Sunday 19th March 2006 - and this page includes her "Day-by-Day Diary" and over one-hundred photos!!!
2007 - Sharon's Holiday in Adelaide - Friday 8th to Sunday 10th June 2007 - Sharon flew to Adelaide to attend the "Port Adelaide Girls Technical High School Reunion" and naturally caught up with her family - twenty photos - June 2007
2010 - A Family Wedding - Denys and Fiona's son, Christopher, married Catherine on Saturday 9th January 2010 - the Wedding was in Perth ... and Sharon took off for four days to attend and catch up with all her Family - it was a "surprise" trip planned by Geoff, and this page has all the details of how Sharon was told!! - plus there are nearly one-hundred photos of Sharon, her Brothers and Sisters, and Nephews and Nieces - Sharon had a terrific time!!
2010 - "The Brothers Coudrey" ... poor old blokes!! - page includes shots of Laurence and Knowlton taking turns in a wheelchair ... because they both have 'crook legs' - there are also notes from Knowlton to Sharon with details on Knowlton's problem - two photos - Thursday 25th February 2010
2014 - Laurence's Birthday!! - there is a Poem written by Sharon with two terrific photos!! - plus notes and photos from Lesley and Fiona - Friday 10th October 2014
.
.

.

2016

.

Laurence's Birthday

Monday 10th October 2016

.

.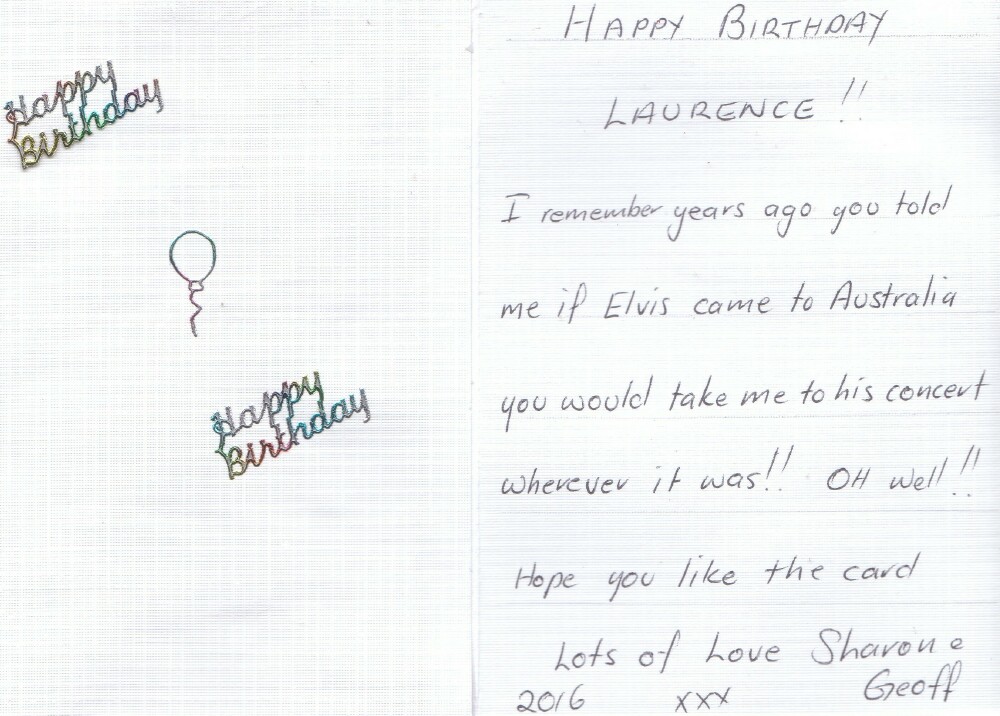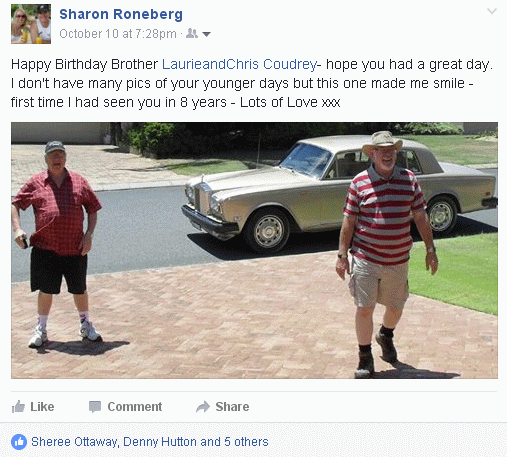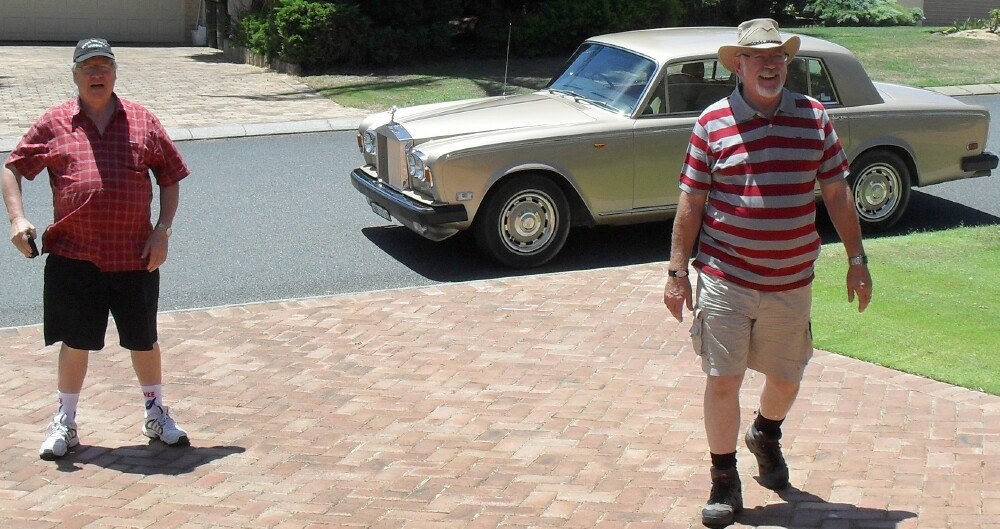 | | |
| --- | --- |
| there are enlargements of these photos further below | |
****************************************************************************
Darrin
1973 - Ready to play soccer - age two years - 1973
1979 - Darrin - June 1979
1984 - All dressed up!!! - 13 1/2 years old - July 1984 ..........nice picture
Craig
1975 - Craig - April 1975
Darrin and Craig
1978 - Darrin and Craig - playing at the beach - May 1978
1983 - Darrin and Craig - December 1983
Darrin, Christie and Katie
2008 - an email from Darrin ... with photos of his "new toy"!! - 2006 Honda CBR600RR Motor Bike - the shots include a family group, plus Darrin and Christie on the bike - the page also has Sharon's reply, along with a photo of her on "The Bike" which was taken during 1973!! - eleven photos and pictures - September 2008
2009 - an email from Darrin ... and he has another motor bike!! - 2005 Honda VFR800 - the page includes photos of Darrin and the bike plus all the technical information and details - there are also links to Honda's Home Page and the SABRES Motorcycle Club - four photos - Thursday 22nd January 2009
---
x
x
x