(Return to "Our Home" albumn)
(Return to "Antiques and Collectables" page)
(Return to "Christmas - 2005" albumn)

Sharon
from Geoff
Set of Five Retro Kitchen Canisters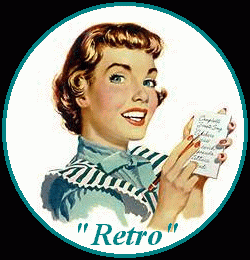 A note from Geoff on Wednesday 2nd November 2005

"We have a fabulous Kitchen Dresser which has been fully restored
and click here to have a look
Over the years it has slowly filled up with recycled jam and coffee jars
which have been used as canisters and spice jars!!!
It was time for some new ones, and we decided to buy the sets from
the 1950's and the 1960's - the "Retro Look"!!!
They are listed quite regularly on the Ebay Auction Site,
and below is one of the sets we bought
Sharon reorganised the Kitchen Dresser on Saturday 26th November 2005"
A note from Geoff on Sunday 18th December 2005

"One last set to finish off our collection of canisters!!!"

- The Ebay Auction
Set of Five Retro Canisters

These retro canisters are orange in colour with white lids
All of them are in excellent condition with no cracks
Measurements - 18.4cm - 17.0cm - 15.0cm - 13.5cm - 12.0cm


Item location - Bendigo, Victoria Australia
This auction ended on Saturday 17th December 2005
The starting price was set at $4.95 and there were seven bids during the auction
We won!!! - with a bid of $17.50 plus postage and insurance
********************************************************
NOTE
We also have another set of these canisters
Same style and pattern, but a different colour
Simply click here to see this set
---