(Return to "Fiona and Denys" albumn)
(Return to "Sharon - 2004" albumn)
(Return to "The redecorated Bedroom" page)
(Return to "Antiques and Collectables" page)
HAPPY BIRTHDAY, SHARON

From Fiona
(six photos)
"The Rose of Sharon"
Sharon's 50th birthday was on Saturday 22nd August 2004

For some time, her sister Fiona has been "crafting her a present"
As you will see from the photos below, it is very intricate
and Fiona could not get it finished in time

But on Wednesday 29th December, Sharon received a parcel!!!
......and here is a note she sent to Tanya that day


"It is awesome!!
I really did have a cry when I opened it - I couldn't believe it!!
I knew she was making me something but had no idea it would be so amazing
Fiona also printed out the two biblical verses
and they are laminated on the back - about the 'Rose of Sharon'
I am still a bit overcome actually"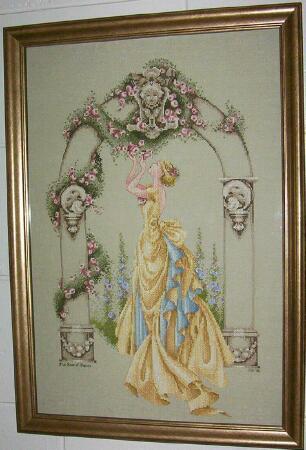 CLICK HERE

to see a much larger version of this photo

(actual size of the framed work is 425mm x 610mm)
CLICK HERE

to see a large photo of the picture
which gives an idea of the amount of work and time involved

......and on the back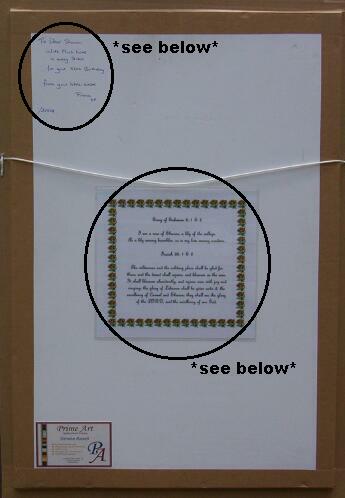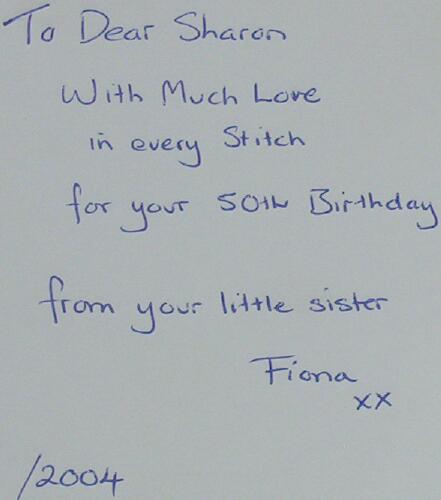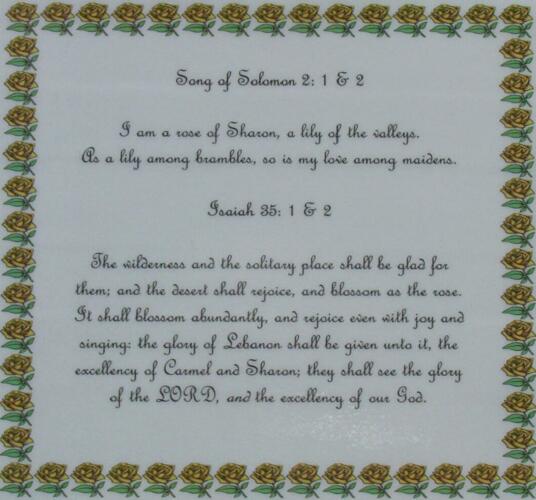 CLICK HERE

to see it displayed in our bedroom
---