(Return to "Sharon and the 'Knowles' Family History" albumn)
Tanya and Brett's ... Great-Great-Grand-Parents (Ward)
George Watford Ward and Julia Ann Ward (nee Duxbury)
married on 11th May 1874 at St Judes Church Leeds England

.
Photo and Notes from Judith McCarthy

Grand Daughter of George Watford Ward (junior)
who was born 24th February 1893 at Port Pirie ... son of the above and brother of Gertrude
and refer to 'Section #07' of The Knowles Family History Albumn ... HERE
.
Unknown - this photo now has a house to the right of the Ward's which I did not see in the earlier photo
Julia Ann Ward is at the top of the steps to the right
George Watford Ward (senior) has the two dogs and I assume a son is holding the third dog
After enlarging the name above the front steps, I feels sure it says 'Leeds Villa'
This sign was not in the original photo and Leeds makes sense due to their history

and click HERE and scroll down the page for more notes and comments on this photo
and click HERE for details of "The Ward Descendants ... Lunch at Number 89 Prospect Road"
two variations of the same photo ... includes enlargement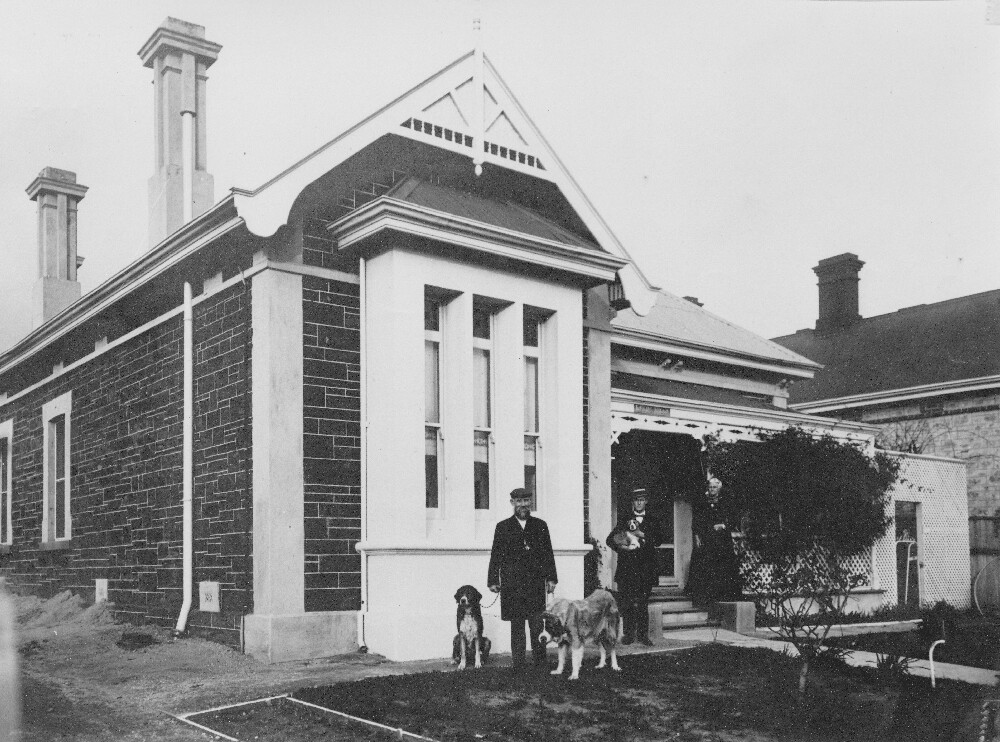 ... and here is an enlargement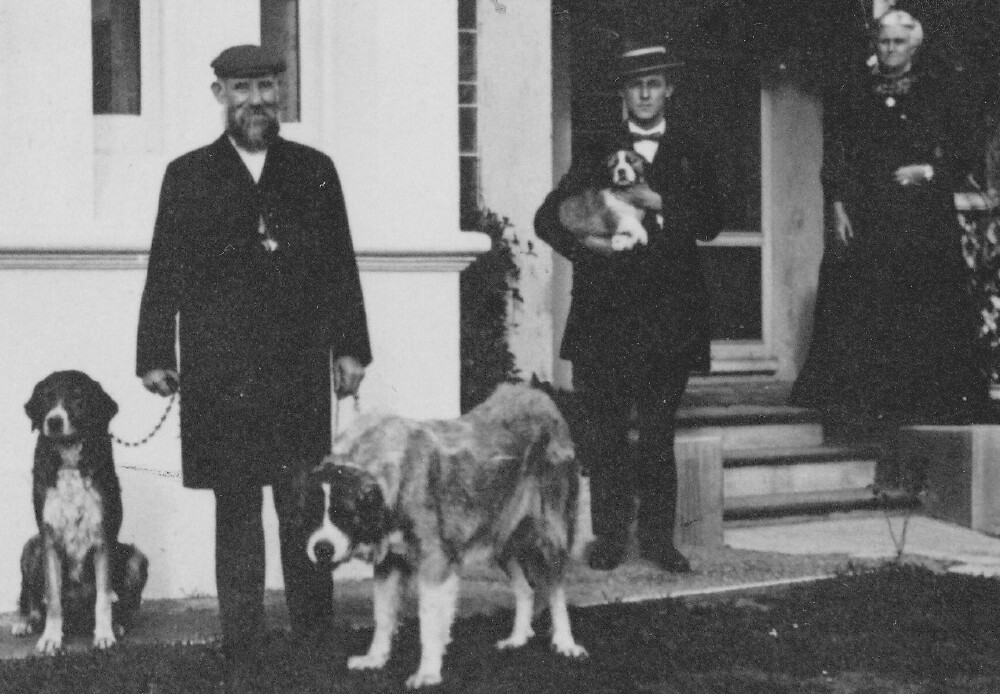 ---
x
x
x