(Return to "Special Occasions Index" page)
(Return to "Sharon - 2007" albumn)
(Return to "Tanya - 2007" albumn)-------------(Return to "Sharon and Tanya" albumn)
Sunday 13th May 2007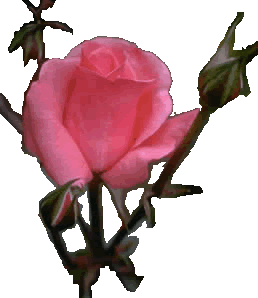 ***************************************************************
A note from Sharon

......at the end of "Her Day"
0
I was wakened early - Tanya had arrived and she was still in her dressing gown and pjs!
Struggled up and we had a morning coffee together

We were all ready to listen to Brett's game via internet radio from the USA, and this was due to start at 7.00am our time

Once I was sufficiently awake it was present time!!
I had strict instructions from Tanya as to the order I was to open them!

Card first - and it is a very appropriate choice for this menopausal Mum!!
The card had blank lines that were to be filled in as I opened my gifts

First - an awesome pair of Elvis Presley 'Jailhouse Rock' pyjamas
Flanalette pants and top and a singlet as well
They look terrific and it is well known I am a great fan of the King!!
I look very modern!!

Second - a very nice "dressy top"
This was specially chosen by Tanya following the rules as decreed by Trinny and Susannah from the television show, "What not to Wear"!!
I would not have even looked at it on a rack in a shop but it is perfect for me
Once again Tanya shows her skills at choosing nice stuff for me!!

Third - some Ferrero Rocher chocolates
Everyone should have some!

We were waiting for an update on the radio about Brett's game that was in a rain delay
As we were listening the announcer came on to say that there was a special message from Brett to his Mum in Australia
He had pre recorded it for me!!
It was lovely to hear his voice and so nice of him to have organised it - and yes, I had 'a little tear' as you will see in one of the photos!!
The last thing he said was he hoped I enjoyed my Lunch at L'Unicos!
That was the last gift that was to be added to the blank line on my card which I had forgotten about for a moment in the excitement of hearing Brett's message!!

Tanya and I then settled down and watched two movies and then dressed ourselves up for lunch
Geoff took some pics of us before we set off

The restaurant is on the Trinity Beach Esplanade and it was absolutely gorgeous down at the beach - I love going there for meals
We started off with Bruschetto, which is ciabatta bread with roma tomatoes, garlic and basil - scrumptious!
For our main course I had smoked chicken with pumpkin and roasted macadamia nuts risotto - it was 'delighful'!!
Tanya, after much deliberation, had a spaghetti with pesto and eggplant
That was 'delightful' too!!
We had such a nice time down there chatting and enjoying our wine
We had to let our dinner settle to make room for our desert!!
Tanya had Chocolate Mud Cake - she and Brett always have that
I had L'Unico Tiramasu - which I will always have when I go there from now on
It is a coffee flavoured desert to die for!!
We stayed a little longer enjoying the ambience then made our way home

Tanya went home for a sleep and I had to go and have one too!!

Geoff has now sorted all the pics he took and they are a lovely memento of a great day

As I am writing this I am thinking how lucky I am to have such a wonderful family
I have two great kids who I love dearly
Between them and their Dad - they always do nice things for me and look out for me
I am blessed

Now click on the "PLAY" button in the controls below
to hear Brett's message from the USA
(165Kb 'wma' file)

This sound clip from Brett was organised with assistance from
Jason Dambach, the Altoona Curve Game Commentator --- Thanks, Jason!!!
0
***************************************************************
Presents
??--Just click on the numbers to find out what was in these bags--??

(there are around twenty photos on these pages)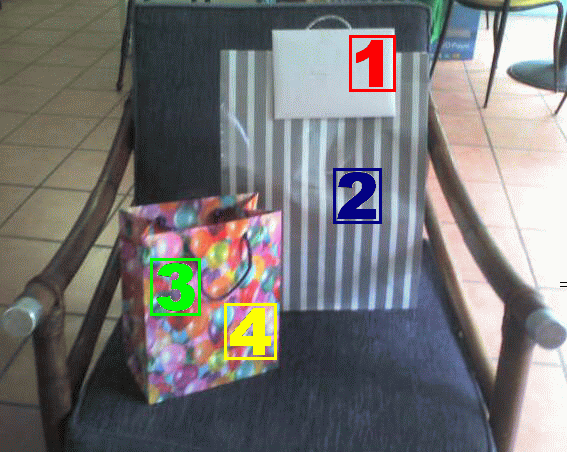 ***************************************************************
Sharon and Tanya ready for Lunch
***************************************************************
At the Restaurant
0
0
Sharon having a
lemon, lime and bitters

The drink is actually clear
The 'chocolate colour' is just a
reflection of something
0
0
Sharon's desert
"L'Unico Tiramasu"
......and this desert can also be served with a side-order of cleavage!!!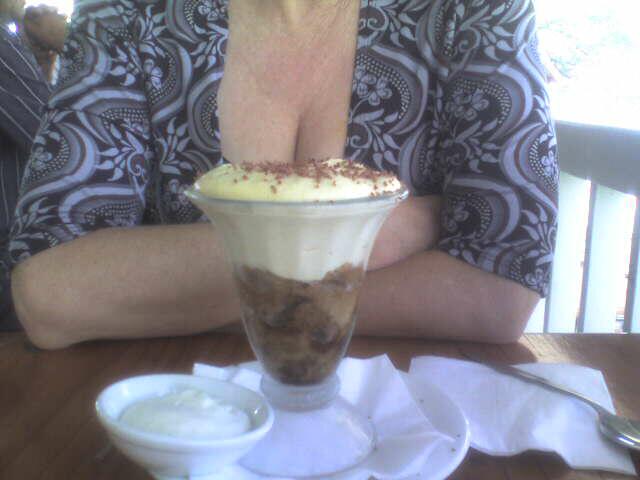 ***************************************************************
L'Unico Trattoria
Click on this logo--

--to go to their Official Web Site
L'Unico ... unique, the only one
Enjoying spectacular views of the Coral Sea and Great Barrier Reef, L'Unico's stunning location on the Esplanade at Trinity Beach just 20km north of Cairns, is one of the many reasons our guests keep coming back

Another is the delicious array of menu options on offer
From market fresh seafood to traditional pasta dishes and Neapolitan pizza favourites like a 'Margherita'
L'Unico promises a truly outstanding dining experience

Or after a hard day at the beach, our wine and cocktail bar with wide, open verandas shaded by palm trees, is the perfect place to share the events of the day over a few drinks with friends

L'Unico's innovative but distinctly Italian leanings, coupled with efficient yet eclectic service makes L'Unico Trattoria a must on anyone's dining calendar

We look forward to seeing you soon at L'Unico Trattoria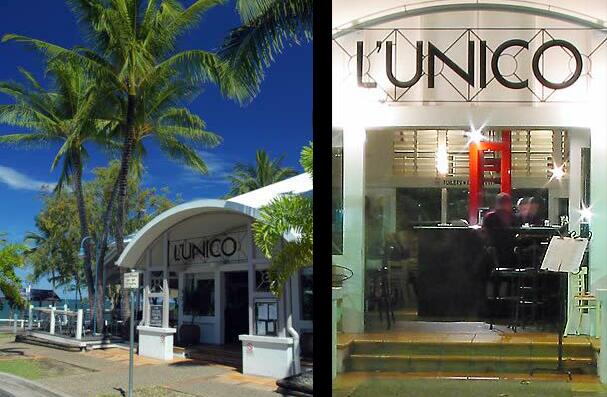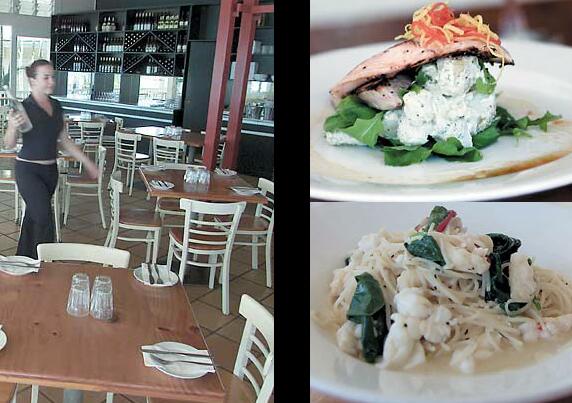 Of course, there is always a bill to pay!!!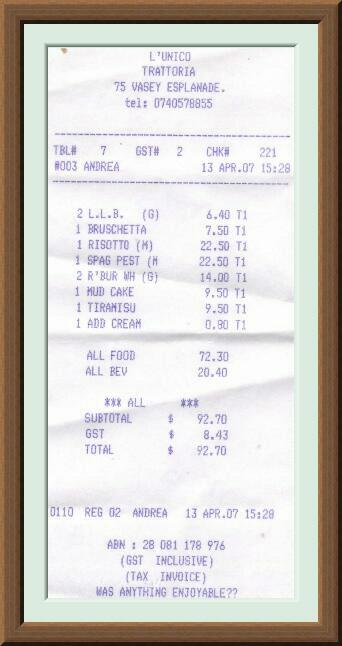 ---