(Return to "Our Home" albumn)
(Return to "Sharon - 2006" albumn)



"WAVE" Glass Square Electronic Body Fat Scale

(#BF109)
aka -
A Lie Detector!!!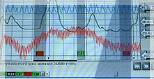 This page includes photos and all the details......
......plus some interesting Test Results!!!
A note from Geoff to Sharon on Wednesday 11th January 2006

"Well, My Darling - you can't 'cheat-or-lie' anymore!!!
These are like a Weight/Fat Polygraph!!!

But first - these were supposed to be a Christmas present
but they were out of stock
I had ordered and paid for them, so it was just a matter of waiting for them to arrive
which they did today

You will have to enter in all your information
then step on the scales - and wait for the TRUTH to be displayed!!!

They use Bio-electrical Impedance Analysis - whatever that is!!!
--- so they must be good!!!

After you have seen the TRUTH, we all expect an email setting
out your results and the comparisons to the chart below!!!

When you scroll down the page, you will come to a list of
'Advice for Use and Care' items
One of them has been marked with a pink dot
Please have mercy on me!!! - don't let me ever see this!!!

PS - you can enter my details as well so you can see just
how 'trim, taut and terrific' I am"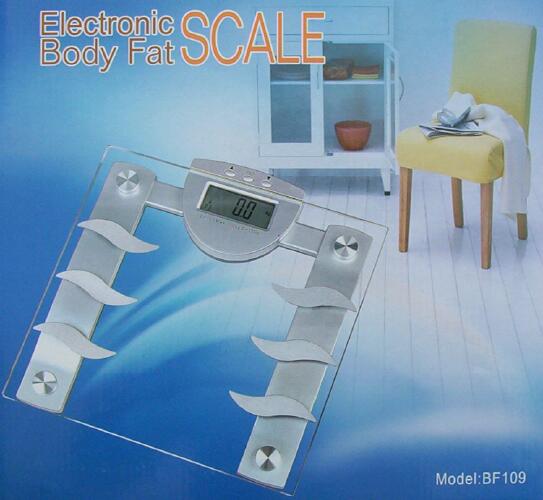 Monitor your health or your weight loss program
with this glass square electronic body fat scale

Features
Fat Graduation - 0.1%
Memory - 10 people
LCD Display - 25.4mm
8mm tempered safety glass platform
Equipped with high precision strain gauge sensor
Auto-zero and auto-off
Overload and low battery indication
Power - 9 volt alkaline battery
Capacity - 150kg
Graduation - 100g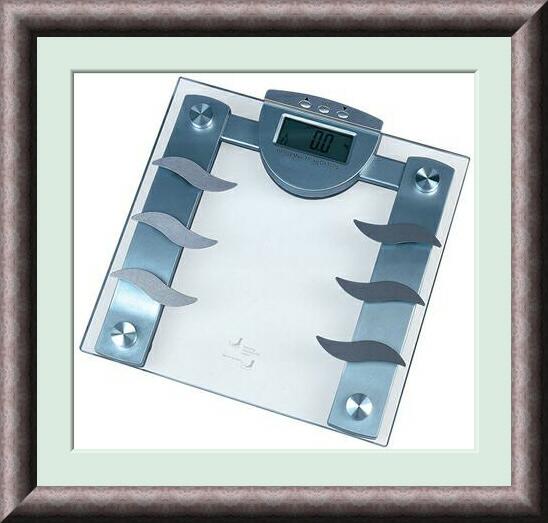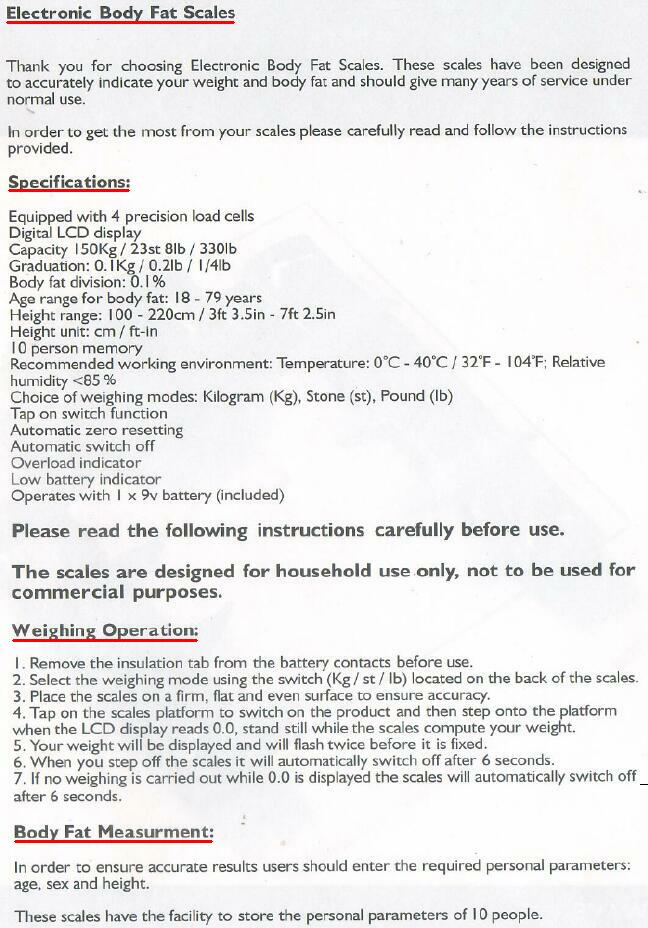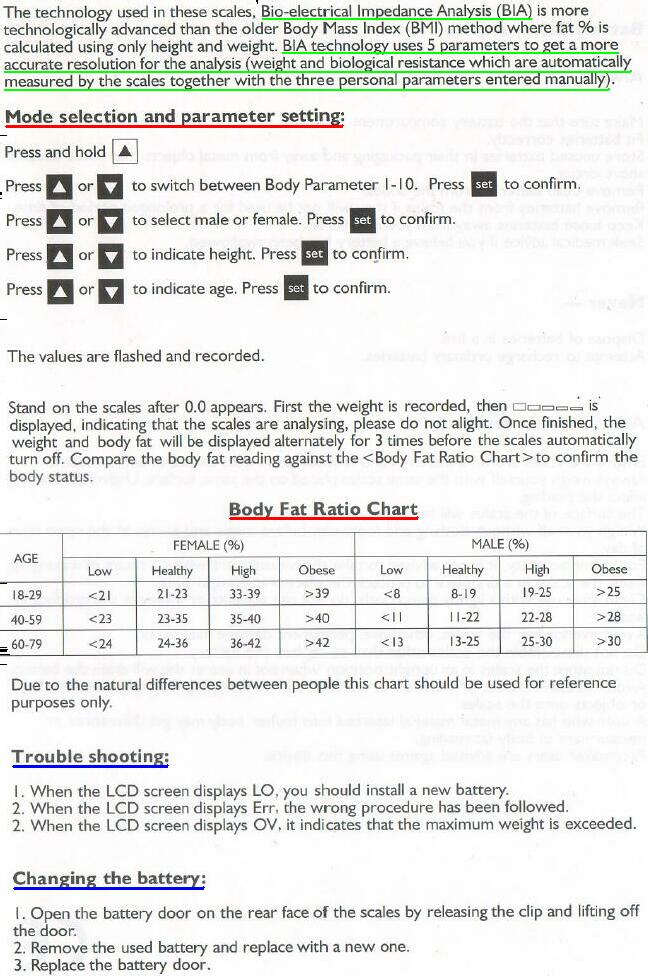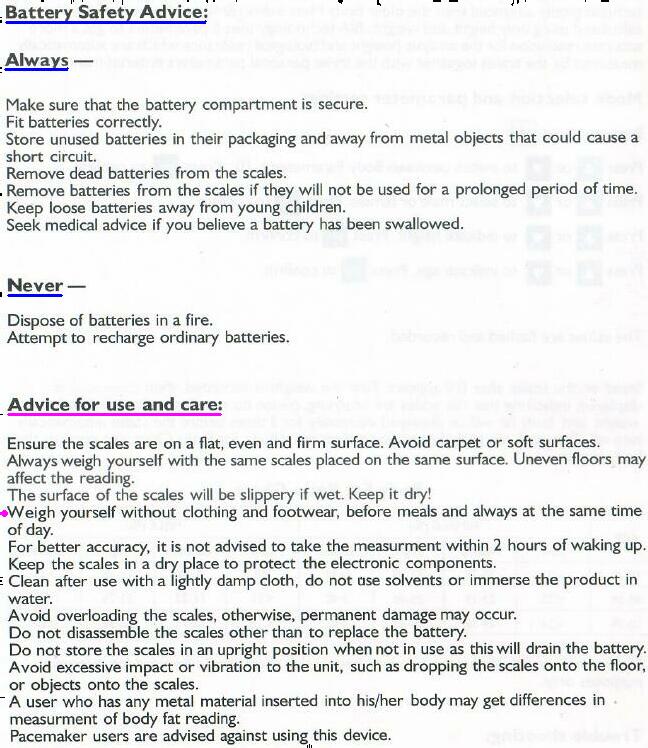 These scales were purchased from

......and click on the logo to go to the Official Web Site
The Cost - $39.00
Normal Market Price - $89.00
Delivery - FREE

Here are our previous set of "Easyweigh" Scales
A note from Geoff on Wednesday 11th January 2006

"These have done the job for many years
--- but it is now time for the TRUTH!!!"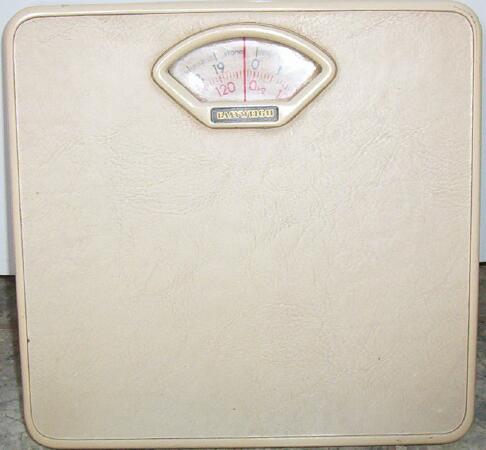 At Our Place ... on Wednesday 11th January 2006
The "What's New" email sent out to Sharon, Tanya and Brett

"Finally, the TRUTH will be seen!!!
There can be no more lies!!!
CLICK HERE"
(which was a link to this page)
......and a reply from Tanya
"Do I get to play too?"
......and from Geoff to Tanya
"Subject - The Two Nudists
You sure can - and you can go into it's memory as well
BUT in respect to "The-Item-With-The-Pink-Dot", I suppose I had better run away
from home when you and Coudrey are hanging around the scales in the all-together!!!"
......and a note from Sharon to Tanya
"You can play too but it isn't much fun when Dad compares his details with
everyone elses and measures the difference in tubs of margarine!!"

What these new scales Measure
WEIGHT (W)
Just the same as any other scales
BODY FAT PERCENTAGE (BF%)
The average man has 15 to 17% body fat, while the average woman is between 18 and 22%
Typical scores for elite athletes are 6% to 12% for men and 12% to 20% for women
How much is too much body fat?
It is generally accepted that men should have less than 18% total body fat and women 23% or less
However, experts suggest that an excess is not particularly hazardous to health
until an individual accumulates 35% and 40% total body fat respectively
Such levels definitely constitute obesity and potentially, if not most probably,
have a detrimental effect on one's health
TOTAL BODY WATER PERCENTAGE (TBW%)
Approximately 50 - 65% of the weight of a healthy person is water
It plays a vital role in helping you to stay healthy
The average total body water percentage ranges for a healthy adult are
Male - 50 to 65%
Female - 45 to 60%
For athletes, the figure is approximately 5% above these averages,
as they will have greater muscle mass

The Results
| | | |
| --- | --- | --- |
| | Geoff | Sharon |
| W | 58.0k | 64.8k |
| BF% | 14.4% | 27.1% |
| TBW% | 64.2% | 54.6% |

The Conclusions
Geoff ---=--- "skinny horrible little runt"
Sharon ---=--- "Oh, Momma!!!"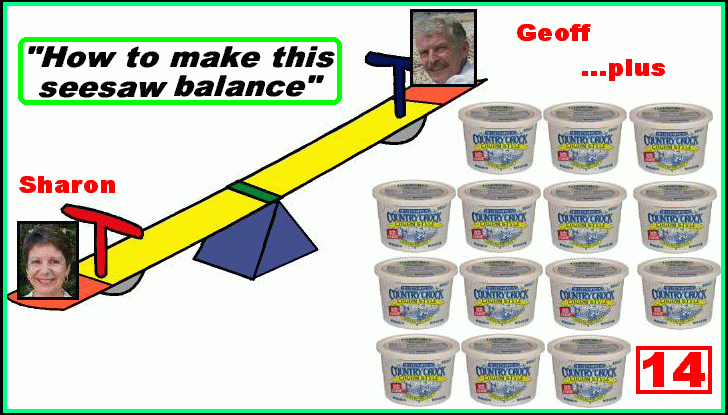 The Replacement Set

Monday 8th May 2006
Body Fat and Hydration Monitor Digital Scale - Chrome and Black
If you are the type of person that likes to monitor you body,
then this multi-function scale is for you
It can measure your weight,
and give you references about your fat and hydration percentage

Features
Measures your weight and displays bodyfat and hydration as a percentage
LCD Display
Equipped with a high precision load cell system
Capacity - 150kg/330lb/24stones
Division - 0.1kg/0.2lb
Bodyfat/Hydration increment - 0.1%
Four person memory
Non-slip surface
Low battery and overload indication
Power - 4 x 1.5vAA batteries
Dimensions - 36.5cm x 27.8cm x 13.1cm
The Cost - Exchange/Credit + $20.00 = $59.00
Normal Market Price - $109.00
Delivery - FREE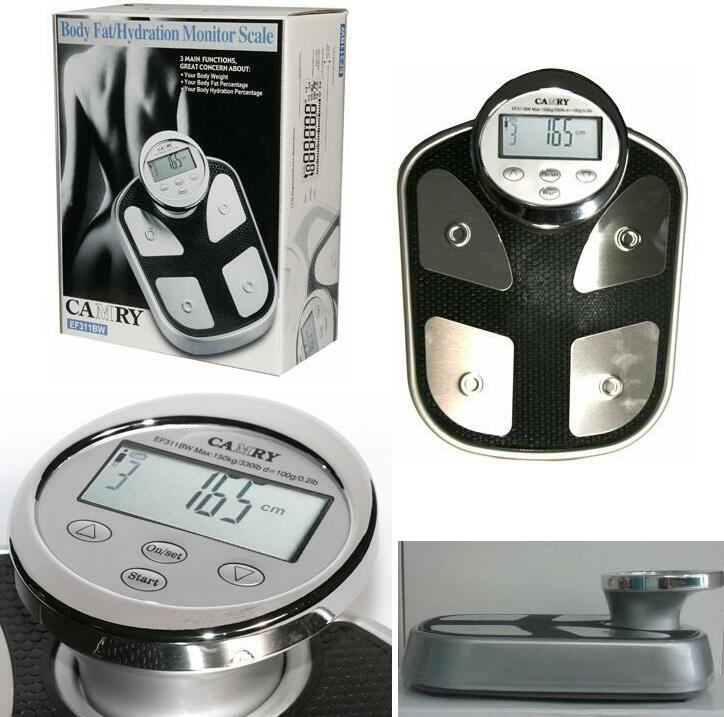 ---