(Return to "Our Home" albumn)
(Return to "The redecorated Bedroom" page)
(Return to "Antiques and Collectables" page)
Wednesday 20th July 2005
......and another purchase for the Bedroom!!!
Antique Brass Light Fixture
with Three Depression Glass Shades
A note from Geoff to Sharon

Well, here it is!!!

And I hope you like my choice!!! --- Do you???


For ages now
- basically ever since the bedroom was redecoated back in January -
I have been on the lookout for a new light fixture to replace the horrible fluorescent tube
that spoils the ambience of your room!!!
......and this includes looking at 'millions of auctions' on Ebay

Remember the one that was hanging over our bed when it was still in the antique shop???
Way too big
plus it was around $650.00 anyway

Most of them were not suitable - too big or long and would be a nuisance hanging down
'cause you would have to walk around it
Others were overseas and would be too expensive to ship
......and others were just too damn expensive anyway!!!

I was also checking out wall lights with the same type of antique look
and the main reason I didn't buy the shelves at the recent Kornbys Auction
was because I hadn't found a light!!!

I spotted this one --- and I think it will be okay as far as it's size goes
It doesn't hang too far from the ceiling,
plus we can use the chain link that is closest to the actual light fixture
and that will shorten it even more

From the photos and auction details, it appears to be in very good condition
and should cleanup and/or polish so it looks terrific

When it arrives we will organise the installation
......and maybe connect it through a "cosy dimmer switch" as well!!!


- Details of the Ebay Auction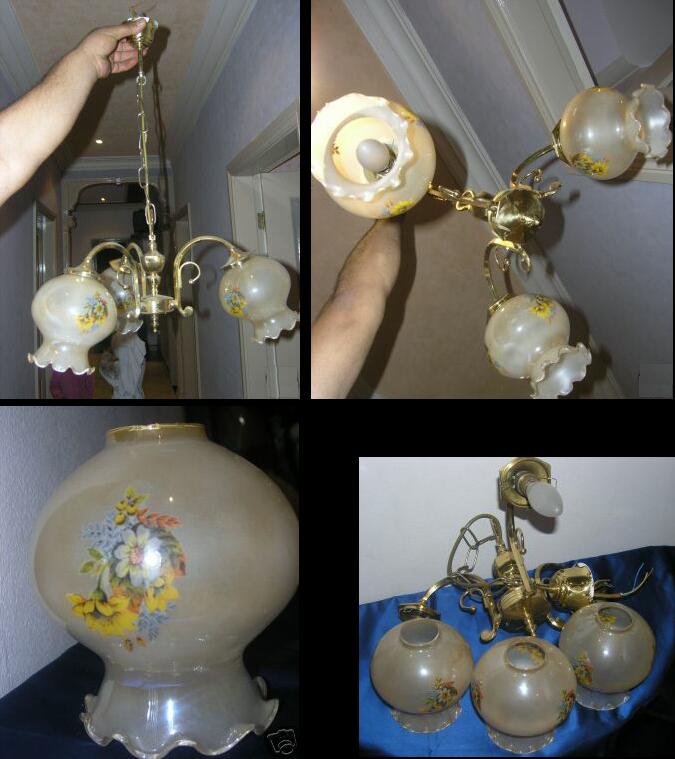 Antique Brass Light Fixture

This is a lovely antique solid brass light fixture
with beautiful depression glass shades that have a floral pattern
It's in good condition with no chips or cracks
The age is unknown
A collectors dream!!
Don't miss the chance of owning a piece like this!!
Item location - Sydney, New South Wales Australia
During the auction one of the bidders asked the seller

"Hi, and is the light fitting solid brass and do you have any idea on the age of the item"
......and the seller replied
"Yes, it is solid brass
I don't know how old it is - this was purchased from an antique shop"

-----

---What was the Price---

-----


-----

---$$$$$$$$$$---

-----

Sharon, you are the "Antique Expert" in our house
So give it a go!!! --- Send me your valuation!!!
Use that "Mighty Brain" of yours!!!
Tanya, Brett and I are waiting
and I'll add the actual price after I get your appraisal!!!
......and a note from "The Expert"

My "Mighty Brain" is working perfectly!!!
How about $50.00 plus about $25.00 for postage
Because I was actually smart enough to search Ebay for the auction!!! - and I found it!!!
However, my first thought was at least $300.00
It is really pretty and will be perfect for the "ambience" of our room!!
That is a really, really good price I reckon!!!
+++
Had another look at the light and it looks pretty, lovely, nice, gracious and quite perfect!!
You are a honey!!

This auction ended on Tuesday 19th July 2005
The opening price was set at $1.00 and during the auction there were nineteen bids
The price I paid was $50.00 plus delivery

These shots were taken after the light had been delivered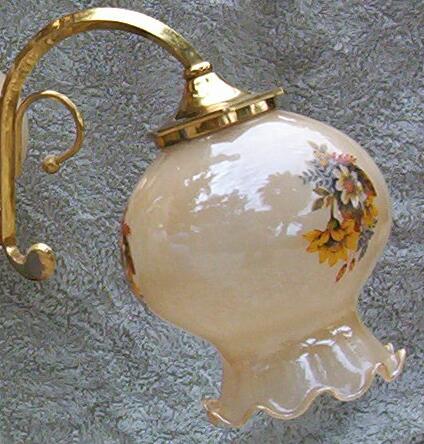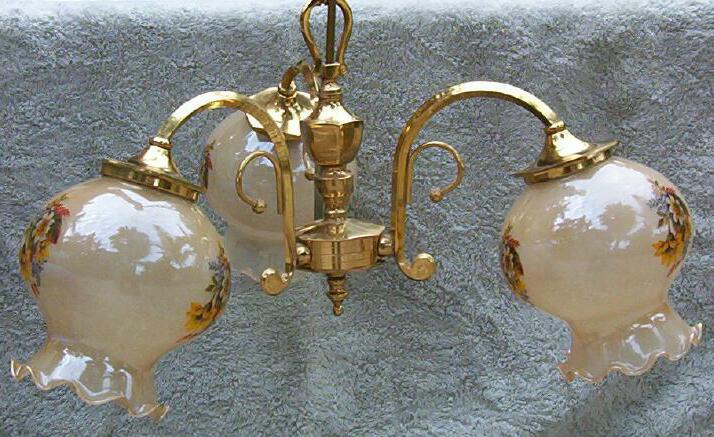 Monday 1st August 2005 and it's been installed in our bedroom!!!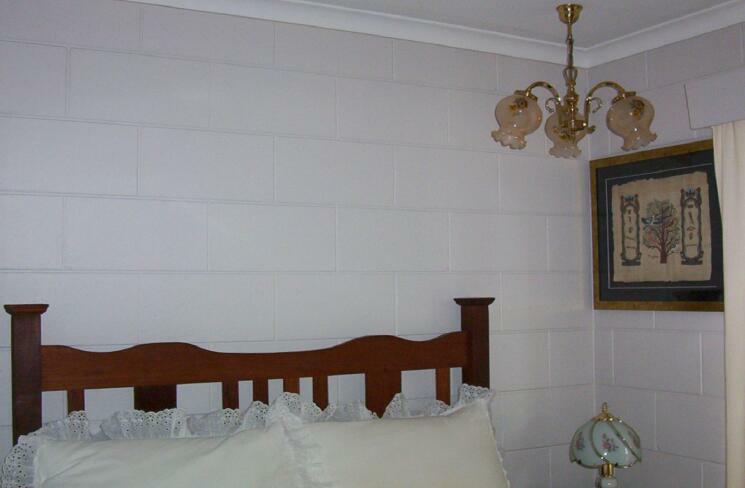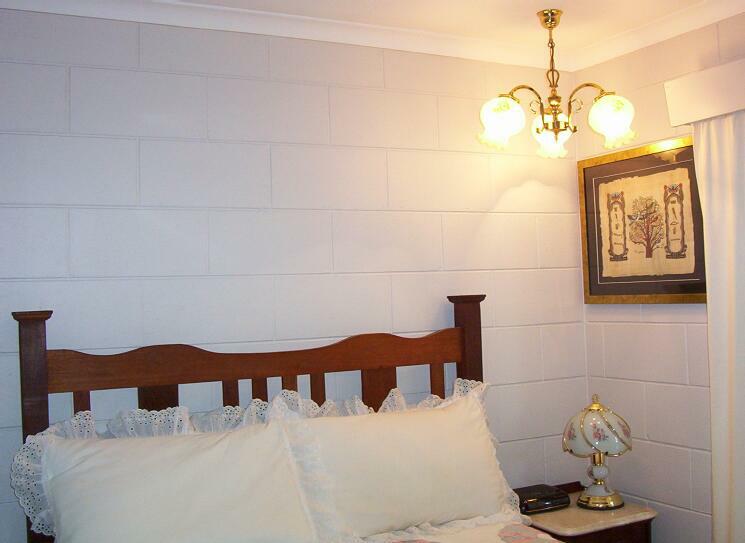 ---