(Return to Home page)
(Return to Brett's page)
(Return to Baseball Career page)
The 2005 Season

From The Portland Press Herald
Article on Sunday 21st November 2004

And here is an excerpt from the article
FREE AGENTS - It is true that Boston has not signed most of its free agents,
and we're not talking about the major leagues.
Of the several minor-league free agents on the Portland roster last year,
most will likely leave the Boston organization.
Discussions are continuing with outfielders Brett Roneberg...
The discussions are finalised and Brett will be re-signing with the...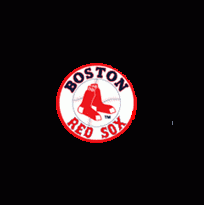 ...and a note from his Agent
Monday 29th November 2004
Berg
You are a RED SOX!!!

---
Other Notes and Congratulations

(David Malamut's Web Site - click on the above logo to go to the site)
Brett played with the Cougars in the 1998 and 1999 seasons
Email from David - Wednesday 1st December 2004

CONGRATS
Keep it going - you'll get there!!!
David Malamut
---
Newspaper Reports and Notes
Tuesday 21st December 2004
The Providence Journal
PawSox are given infusion of talent (excerpt from the article)
The team is bolstered by several offseason signings
Pawtucket - Fresh from the winter meetings in Anaheim, the Pawtucket Red Sox announced some offseason acquisitions yesterday
The parent Boston Red Sox re-signed right-handed pitchers John Stephens, Scott Cassidy, Tim Kester and Marc Deschenes
Also returning to the organization are catcher-outfielder Jeff Bailey, first baseman-outfielder Mike O'Keefe and outfielder Brett Roneberg
The world-champion Red Sox also signed right-handers Kris Wilson, Talley Haines and Tim Bausher, while inking southpaws Jason Kershner and Billy Traber
Outfielders Chip Ambres, Brian Sellier and Billy McMillon and first baseman-outfielder Simon Pond also were acquired
Boston's front office has been busy during the hot-stove season, and also has added catcher Kelly Shoppach, shortstop Hanley Ramirez and pitchers Luis Mendoza, Chris Smith, Anibal Sanchez, Manny Delcarmen and Juan Cedeno (lefty) to the Sox' 40-man roster

Friday 24th December 2004
The Portland Press Herald
IN THE MINORS
The Red Sox have apparently signed three minor-league free agents who played in Portland last year - catcher/first baseman Jeff Bailey, outfielder Brett Roneberg and first-baseman/outfielder Mike O'Keefe, although no official announcement has come
Bailey and Roneberg likely will get a chance to make the Triple-A team

Monday 27th December 2004
The Pawtucket Times (excerpt from the article)
A quartet of Portland players also have re-signed with the parent club, including
righty Marc Deschenes (1-1, 2/.45 ERA, 11 saves)
catcher/outfielder Jeff Bailey (.294, 13 homers, 58 RBI)
first baseman/outfielder Mike O'Keefe (.248, 19 dingers, 68 RBI in 133 games for the Sea Dogs) and
outfielder Brett Roneberg (.278, 17 home runs, 77 RBI)
Both Stephens and Roneberg earned silver medals as members of the Australian Olympic team this past summer

Thursday 27th January 2005
The Portland Press Herald (excerpt from the article)
The depth chart at first base is not very deep for the Red Sox
Last year's first basemen at Pawtucket - Brian Daubach, Earl Snyder and Andy Dominique - are all gone
Pawtucket may use a couple of former Sea Dogs this season
Catcher-outfielder Jeff Bailey and outfielder Brett Roneberg have both played first base
---
Tuesday 21st December 2004

Click here for all the details
---
Newspaper Reports and Notes
Sunday 6th February 2005
The Portland Press Herald (excerpt from the article)
RONEBERG RELEASED
Outfielder Brett Roneberg, who served two stints in Portland, first with the Marlins, then with the Red Sox, was released by Boston on Jan. 26
Roneberg recently injured his shoulder diving for a ball in the Venezuela winter league
He underwent surgery in his native Australia to repair a torn rotator cuff and will be out for the season
Cherington said Roneberg may be given a chance to rejoin the organization next year
He will be 27 when spring training commences in 2006
---