(Return to "Sharon - 2003" albumn)
Sharon's Birthday #???
-
unknown, 'cause she doesn't want to count anymore!!!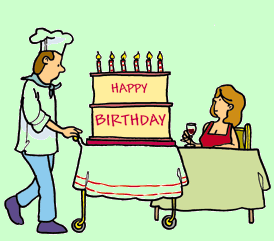 ......but a bit of simple arithmetic will work it out!!!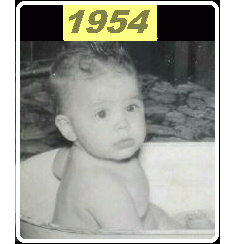 Tanya invited us to her home for "coffee and brunch" to celebrate the day
(simply click on the thumbnail images to see the photos)

here is the 'Birthday Girl' (two photos)

......and with her husband (five photos)

......and her daughter (one photo)

a few more shots of Tanya (three photos)
Freshly brewed coffee and 'egg, bacon and cheese breakfast muffins'
a girl has got to eat!!! (three photos)

......and so does the cook!!! (two photos)
Her card...

reading her card (one photo)

and here it is
...and her gift

the 'frustratingly slow' unwrapping!!! (three photos)

and here it is - and the page also includes a section of the wrapping paper

with her card and present (one photo)

TANYA
- for making "Her Day" nice
and for the thoughtful way you organised the card and presnet!!!

and a reminder from Tanya to Sharon

card and emails from Sarah Stewart (USA)
who we met via the internet and the Altoona Curve
email from Craig and Di Foot

email from Sonya Danier - her 'personal trainer'

card and email from Alan and Wilma King

card and gift from Anne Kippin



......and here are "The Family Portraits"!!!



which were taken on Saturday 4th October 2003
(simply click on the thumbnail image to see the full size photo)

--
--


--

--

---