(Return to "Cairns and Trinity Beach" albumn)

The Esplanade
NOTE
- photos on this page are up to 1200 pixels wide
We moved to Cairns and Trinity Beach during November 1981 ... unfortunately we don't have any photos of Trinity Beach from that time
On Tuesday 29th July 2008, while doing a 'clean-and-sort-out', Sharon came across this old postcard
It was with a bundle of family photos from that period ... could it be what The Esplanade looked like at that time???
You can also see the start of Trinity Beach Road, going off to the right just in front of the people walking down the Esplanade
NOTE - look how wide it is between the road and the beach sand when compared to the present day shots further below!!!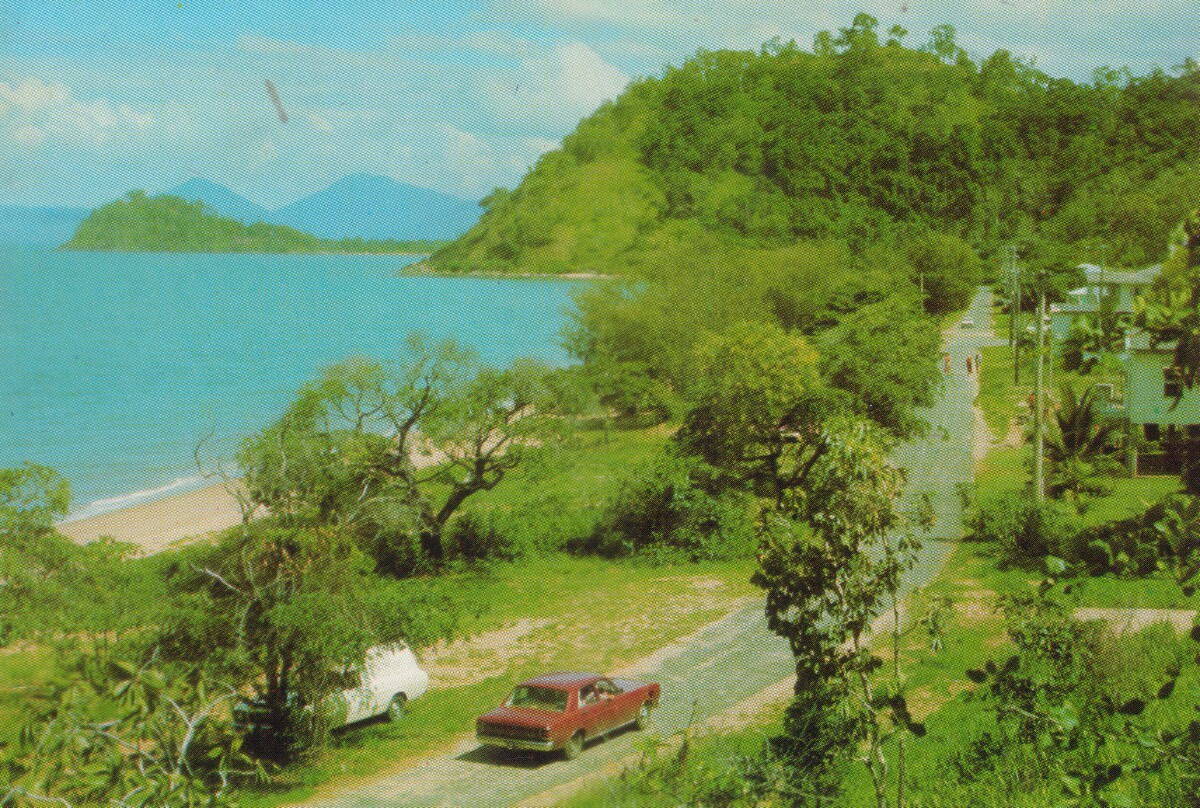 Our home is on Trinity Beach Road, and this card shows where it meets The Esplanade
On the left is L'UNICO Trattoria
and on the other corner is a takeaway shop with an outdoor eating area shaded with umbrellas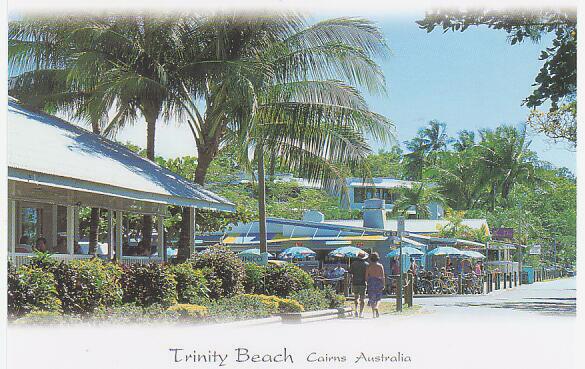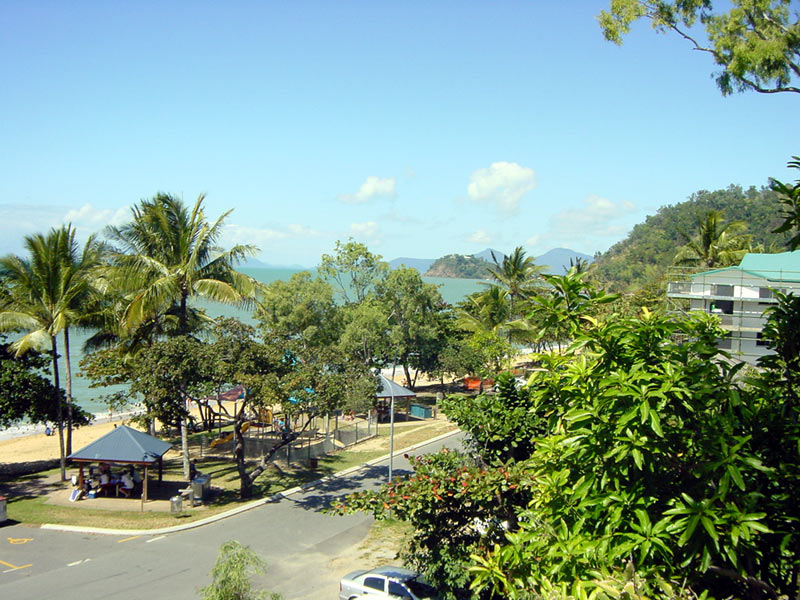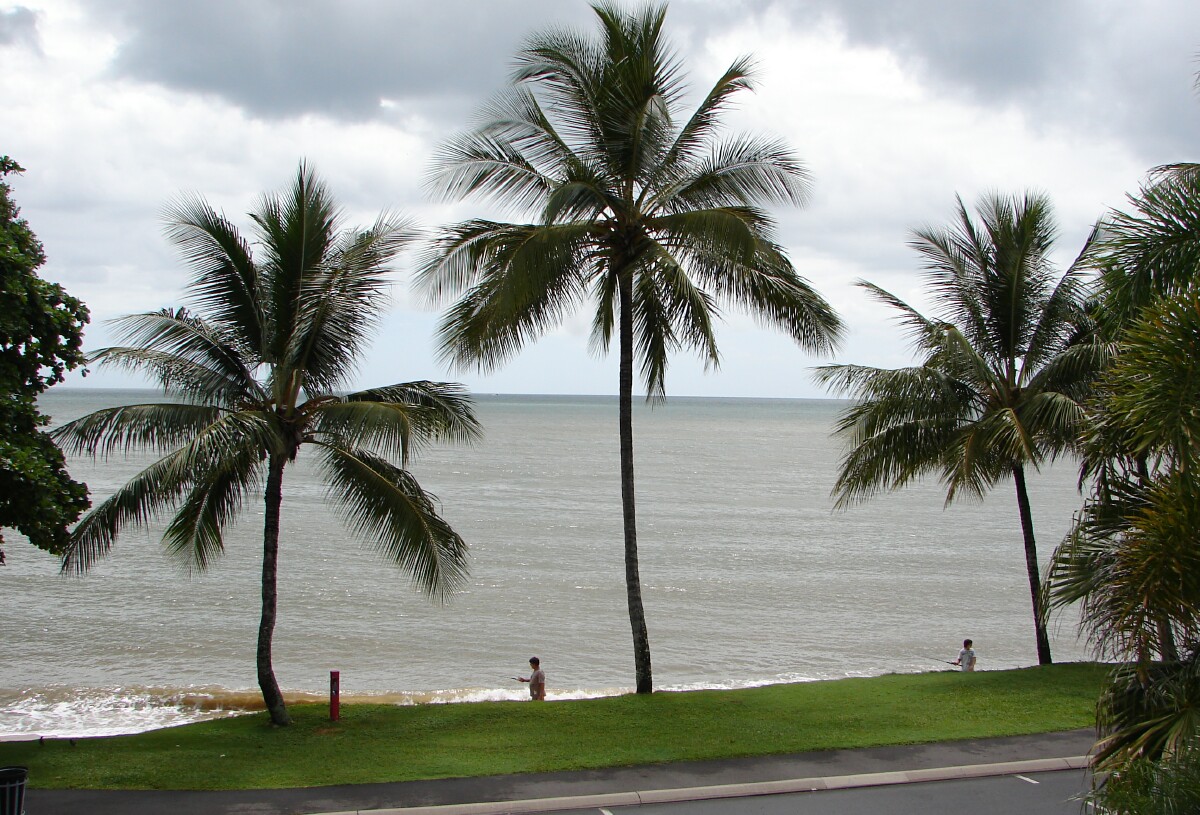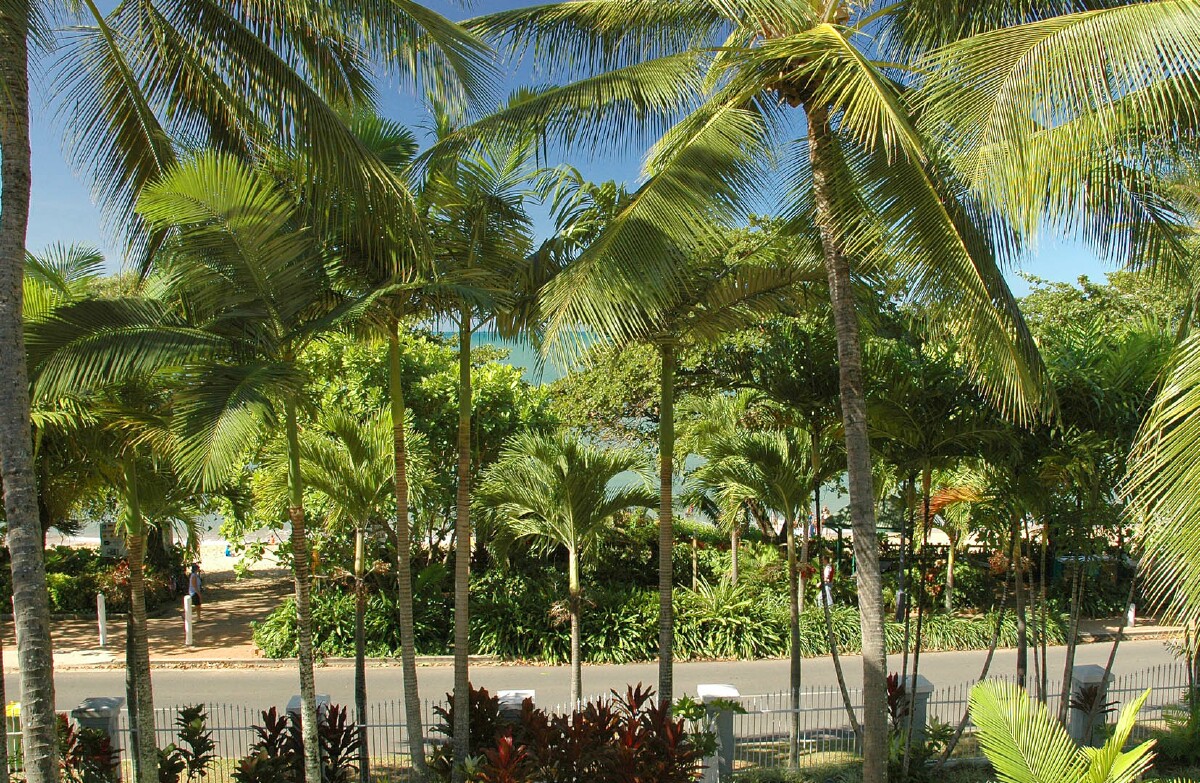 ---