(Return to "The Roneberg's of Cairns Index" page)
(Return to "Brett's Introduction" page)
(Return to "Brett's Baseball Career Index" page)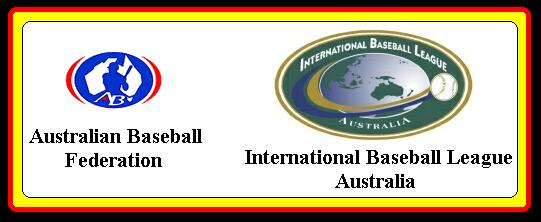 2000/2001
The Inaugral Season of the IBLA
VIDEO
Brett is interviewed before departing for this Tournament
NOTE - immediately following the above "official news broadcast"
is the uncut footage of the complete interview .. and it is terrific to watch !!
(web site notes - this video was uploaded on Thursday 25th June 2009 and is in 'flv' format - the video
file name is '0video23.flv' and the full address is 'http://www.ronebergcairns.com/0video23.flv' - the
associated player, which also has been uploaded to the same directory, has the file name of 'player.swf')
The Team
#01 - The Australian Team announced - the final roster and a few team details - Wednesday 22nd November 2000
#02 - "Roneberg set for leader role" - article from the Cairns Post - Wednesday 22nd November 2000
#03 - photograph published with the above article ..........a nice shot of Brett
The Venue
#01 - aerial view of the Palm Meadows Baseball Complex on the Gold Coast
#02 - a view from the seats down the third base line
Game between Australia and Taiwan - Saturday 2nd December 2000
#01 - warming up at first base - practising a "3-6-3" double play ..........a great action shot!!!
#02 - on deck, and a practise swing
#03 - in the batter's box - taken from behind home plate
#04 - and a photo from the front - with Brett watching a pitch in the dirt
#05 - swing!!! - and Brett ran out a triple on this hit!!!
#06 - a swinging strike out against a left handed pitcher
#07 - a good swing, but grounded out to the first-baseman
#08 - standing on third base after hitting the triple
#09 - playing firstbase, and holding on a Taiwanese runner
#10 - contemplating!!! - watching the game from the dugout
#11 - signing autographs after the game
Tournament Reports
#01 - "Australians on fire" - an interview with Brett published in the Cairns Post - Thursday 14th December 2000
#02 - baseball card sent to Brett - Tuesday 9th January 2001
The Grand Final - Sunday 21st January 2001
-----------Australia v Internationals
#01 - "Good luck" card sent to Brett
#02 - running in from the outfield during a change of innings
#03 - ready in the batter's box ..........a good shot
Swinging the bat!!!
..........Number Three ..........another great photo
..........Number Four - where has this hit gone???
WHO WON ?? - Report on the Grand Final
---
x
x