(Return to Home page)
(Return to Brett's page)
(Return to Baseball Career page)
Signed a Minor League Contract!!! - with The Florida Marlins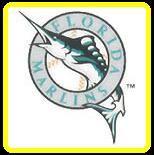 Is now a Professional Baseball Player!!!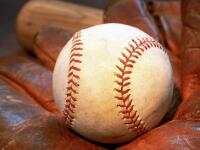 PHOTOS
The Representatives from The Florida Marlins Baseball Club - Tim Schmidt and Jon Deeble
Discussions with Representatives of The Florida Marlins commenced after the National Under 18 Titles which were held in Sydney during January 1996 - all conditions were explained and an offer was made - Brett was then left to think about it!!! - further discussions took place over the next two weeks, and agreement was finally reached - then Brett signed his first Professional Playing Contract!!! - 1st February 1996 ..........it was a great experience to be part of something like this!!!
The Minor League Uniform Player Contract - signed by Brett on Thursday 1st February 1996
The announcement from The Florida Marlins
"Big time baseball nets Cairns rookie" - an article which appeared in the Cairns Post on Thursday 1st February 1996 ..........a great article which covers the signing process, Brett's career and the future as a professional player
Following the Under 18 Titles in Sydney, Brett was selected into the Australian "AAA" Youth Team - the Marlins allowed Brett to remain in Australia to allow him to play with this team in the World Championships to be held in Manilla, The Philippines during April/May 1996, and to then join up with the Marlins in Florida - however, these titles were cancelled and Brett was ready to go!!!
"Brett set to strike big time in US" - this article appeared in the Cairns Post on Thursday 25th April 1996 - just three days before Brett departed!!! ..........a fantastic article, interview and photo!!! - and details some of his recent baseball achievements
The original color print of the photo that was published with the above article ..........a very nice photo!!!
..........Achieved his Dream!!!
Playing in the USA Minor Leagues!!! - Brett in his Marlins uniform, and standing in Space Coast Stadium in Melbourne, Florida ..........another great shot!!!
---