The Note on the back of the Picture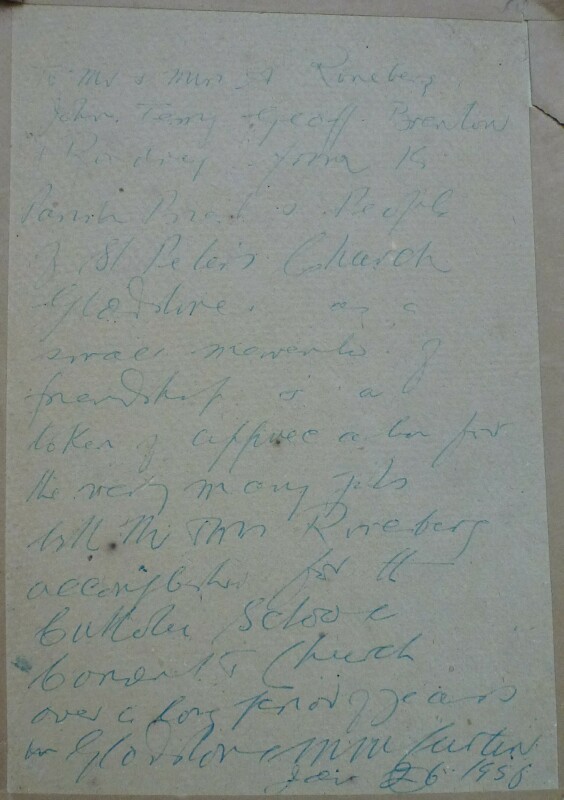 .
To Mr and Mrs A Roneberg
John Terry Geoff Brenton
and Rodney from [the]
Parish Priest and People
of St Peter's Church
Gladstone as a
small momento of
friendship and a
token of appreciation for
the very many [jobs]
both Mr and Mrs Roneberg
accomplished for the
[catholic] School
Convent and Church
over a long period of years
in Gladstone [priest's signature]
Jan 26 1958
.
.
.
.
NOTE
there is an enlargement of this text
at the bottom of the page