(Return to "Sharon and the 'Knowles' Family History" albumn)
Tanya and Brett's ... Great-Great-Grand-Parents (Ward)
George Watford Ward and Julia Ann Ward (nee Duxbury)
married on 11th May 1874 at St Judes Church Leeds England

.
Photo and Notes from Judith McCarthy

Grand Daughter of George Watford Ward (junior)
who was born 24th February 1893 at Port Pirie ... son of the above and brother of Gertrude
and refer to 'Section #07' of The Knowles Family History Albumn ... HERE
.
1953 - George Watford Ward (junior) and Vina May Ward in 1953
With their daughters and five grandchildren
Standing, left to right, Margaret Newman (nee Ward) my Mother,
George Watford Ward and Yvonne Hughes (nee Ward), Mum's sister
Sitting on the chair is Vina Ward (nee Daniel)
On the blanket, left to right, are Jennifer Hughes, Anthony Newman,
Rosslyn McKinnon (nee Hughes) and myself, Judith McCarthy (nee Newman)
In front is Paul Watford Newman
Margaret and Yvonne both had another son later

and click HERE and scroll down the page for more notes and comments on this photo
three variations of the same photo ... includes enlargements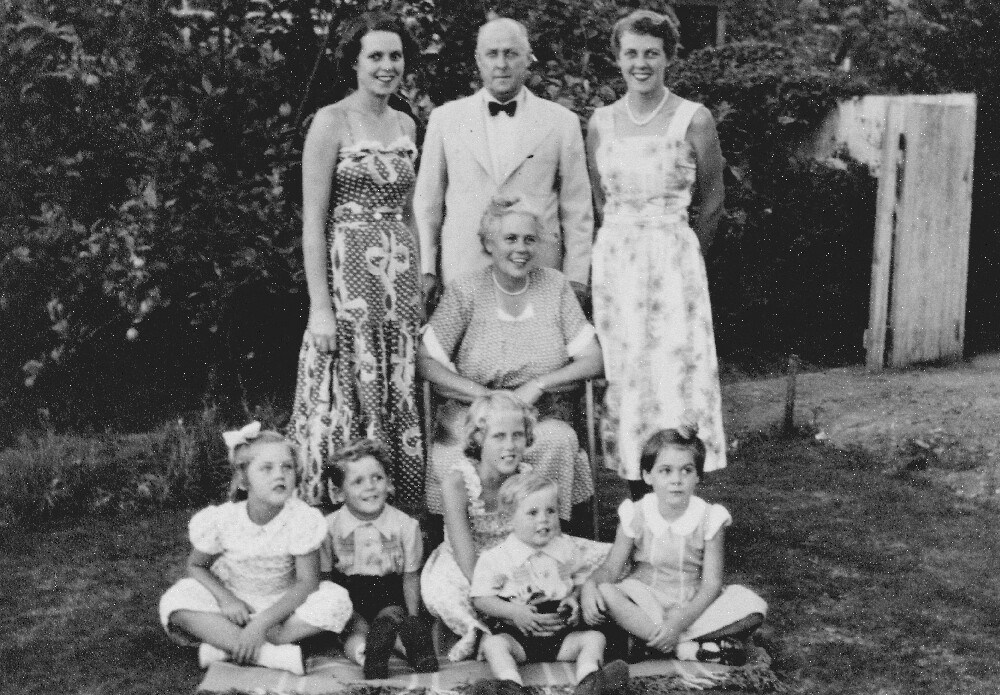 ****************************************************************************
Enlargement of the adults ...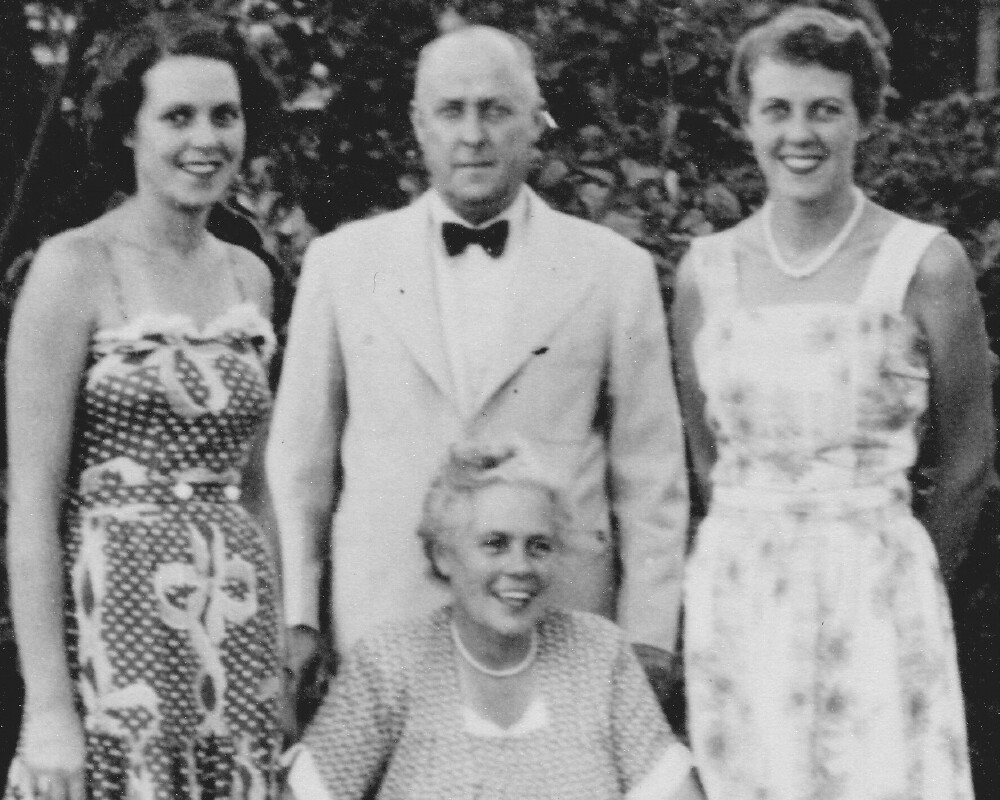 ... and here are the children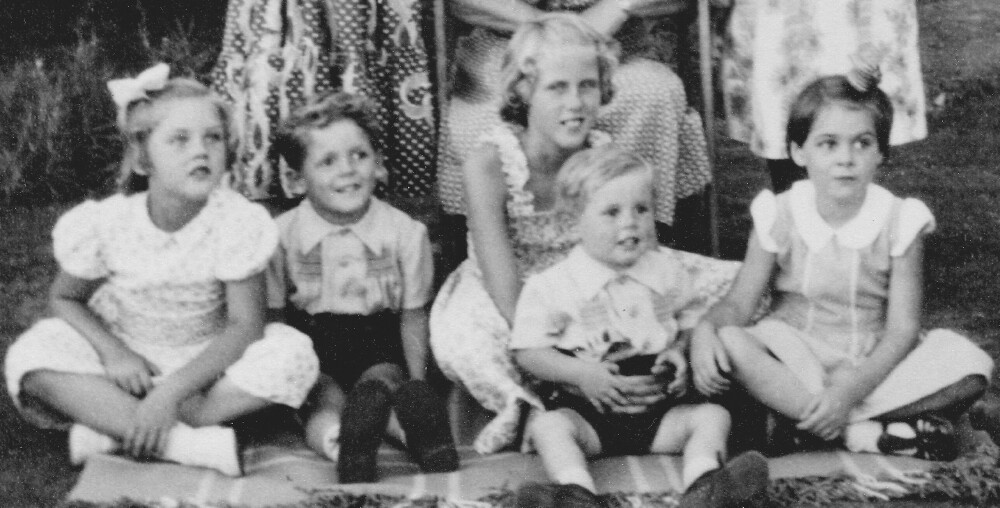 ---
x
x
x