(Return to "Geoff and the 'Bierwirth / Beerworth' and 'Meers' Family History" albumn)
Tanya and Brett's ... Great-Great-Grand-Parents (Meers)
Daniel Meers ...
born during 1853------died 20th May 1921
and
Mary Meers (nee McCabe) ...
born during 1856------died 7th August 1942
x
The Burra Record ... Wednesday 29th March 1922
Notice of a "Clearing Sale" following Daniel's death
It is interesting to note that the actual property was not sold
Was it later ?? ... I have not found any information on this ... yet !!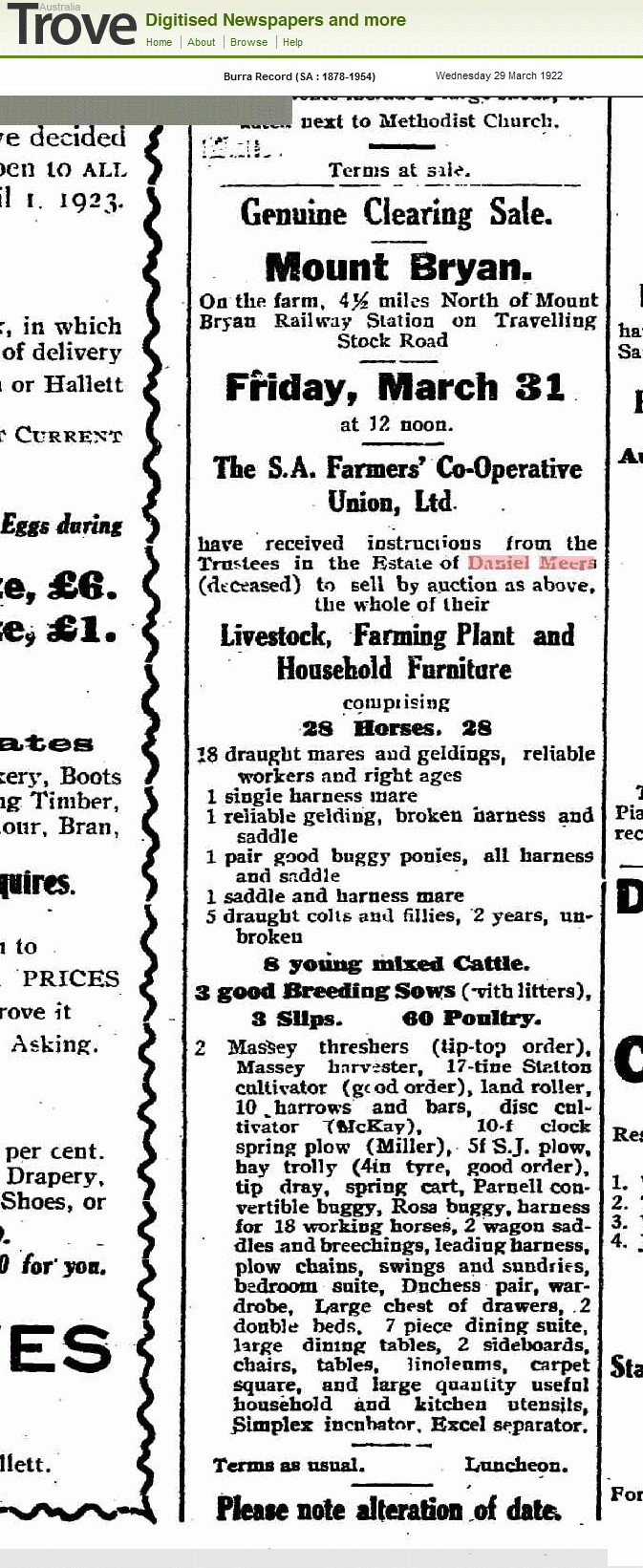 ---
x
x
x