(Return to "Our Home in Trinity Beach" albumn)
(Return to "Antiques and Collectables Index" page)
x

Realistic Chronomatic 9 Clock Radio

Model - 12 1461
==============================================================

- The Ebay Auction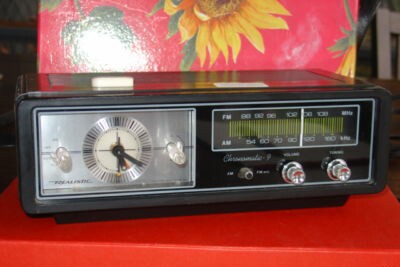 Realistic Chronomatic 9 Clock Radio

A great vintage item from the 1970's
Alarm clock and AM/FM radio
Tested and all in working order
This note was added later - refer to the emails below
The clock keeps perfect time and the alarm goes off when set
Great sound!!
Great condition!!
Great item for collectors!!
Technical Details

Made in Taiwan for Radio Shack
Model - 12 1461
Tuning range - AM ... 520 - 1620 KHZ
Tuning range - FM ... 88 - 108 MHZ
Power output - 280mW
Power source - 220/240V
Speaker - 3" Permanent Magnet
Cabinet specifications - 27cm x 13cm x 10cm
Weighs - 1.2kg
Added to the Auction Details
(see below in Notes Number 04 and 05)
1 - the clock dial does not light up in the night
2 - the snooze button presses down but doesn't seem to stop the alarm

Item location - Burnside, Victoria, Australia
This item was listed during October 2008
The starting price was set at $29.95 and there was also a "Buy-it-Now" price of $59.95
We bought it for a "Buy-it-Now" price of $49.95 plus postage and insurance
(see below in Notes Number 05 and 12)
==============================================================
More photos of our Clock Radio
will be taken when the unit is delivered and set up in our bedroom
==============================================================
Correspondence with the Seller
Note Number 01
Hi and we like the look of this!!
I have read your description and noted that you say it has been tested and is all in great condition, but if I can, I would like to check on a few points:
(1) does the clock work?
(2) does it keep accurate time?
(3) does the dial light up as desribed in the Operating Instructions you included?
(4) and is there any other 'points of interest' I should know about?
I will probably use the Buy-it-Now feature after receiving your answers
Appreciate your time, and regards ... Geoff
Me again and when I asked about the 'dial light', I was referring to the clock
We wish to use this is our bedroom and the illuminated time would be nice
Thanks again ... Geoff

Note Number 02
G'day Geoff
Only think that doesn't work is the light
I'll check the time for you and let you know in about two hours when I get home
To see how accurate it is I've set it on the right time now
Cheers ... Jim

Note Number 03
Hi Jim, and thanks for your note
What a bummer, the light not working because that is probably the most important thing as far as we are concerned!!
We like 'old things' and presently have a windup clock in the bedroom but it's a nuisance having to turn the light on to see the time
This clock/radio would have been perfect
I guess there's not much to fixing it and is probably just some sort of torch globe, but it would be impossible to work out unless the cover is able to be taken off to see if it can be changed, etc
As mentioned, I was going to use the Buy-it-Now because I hate waiting for auctions to end ... and then being outbid in the last few seconds!!
Really appreciate you looking into this and taking the time to answer my query
Regards, and good luck with the auction ... Geoff

Note Number 04
No worries Geoff - Ebay is all about communication
This a great looking retro clock radio it's a pity that the light doesn't work
I will be updating the listing to include that the time is working perfectly, alarm working perfectly but light does not work and also snooze button does not work
If you change your mind I would be very happy
What's wrong with the torch!!
Anyway, you should get up when the alarm goes off!!
Cheers ... Jim

Note Number 05
Hello again, Geoff, and the listing has been updated
I'll have to have chat to the guy who tested the item about the light and the snooze!!
Don't miss out Geoff - what about $10.00 off for the light and snooze not working?
It looks great
Thanks ... Jim

Note Number 06
Hi ya again
And yep, I agree - of all the retro era clock/radios I've looked at on Ebay, etc, yours is by far the best in appearance
Sharon and I could get away without a snooze button - and a torch would work - if we could find it in the dark!!
Really appreciate your offer of a discount - but we gotta have a clock that glows!!
It's been nice talking to you
Bye ... Geoff

Note Number 07
G'day Geoff and Sharon, and it's Jim from Ebay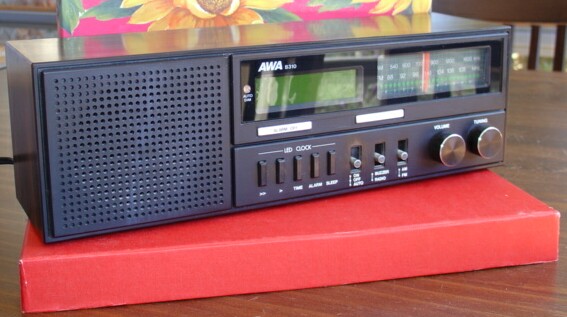 Check out this great clock radio I've uncovered in my collection - there are two photos attached
Looks fantastic, and it's all working and tested by me!!
Has great features - auto dimming , touch snooze and touch alarm radio or buzzer alarm, off sensors, AM/FM radio, rear antenna sockets for enhanced sound or if in weak signal area, nine volt backup battery compartment - it has everything you're after
Please let me know asap
Price and postage for delivery is the same price as the 'Buy it Now' and postage of the Realistic model - that is, $59.95 plus postage, calculated depending on where it is being sent
Cheers ... Jim

Note Number 08
Hi Jim, and thank you very much for going to this trouble
This one looks good, though I know that My Darling Wife is keen to try and get one that has the actual clock face and not digital numbers
She feels that it makes the clock/radio look more retro, and I guess that's true
When Sharon gets home tonight I'll show her the two photos of your unit
It looks almost in 'brand new condition' in these shots!! - good photography, Jim!!
I will give you a 'yes' or a 'no' by lunch time tomorrow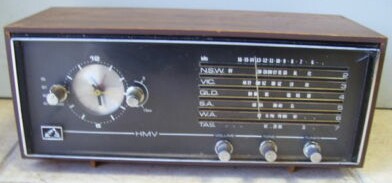 By the way, there is another one on Ebay - have a look at item number 120322016398, but this one has a few problems as well!!
Once again, we really appreciate you spending your time to help us get what we would like
Regards ... Geoff

Note Number 09
No worries Geoff
I'm always looking to satisfy another customer so hopefully Sharon will pick the right one!!
If I don't hear from you by 12.00 noon tomorrow I'll know I'm the loser!
Have a good night and just imagine how good either of my clock radios would look on your bedside table!!

Note Number 10
Another message regarding my competition - item number 120322016398 on Ebay
Now Geoff, you know the saying - "you have to compare apples with apples"
Well, item number 120322016398 looks okay though the pictures are not too clear
But it has a few major problems - basically the radio doesn't work because you can't tune it and the clock currently doesn't work
Now remember, Geoff and Sharon, the item is a clock radio, but neither of those key features work!!
So enjoy your sleep, because this item will never wake you up!!
Maybe the light works and you can look at the same time forever!! - I'm so sarcastic!!
Good luck with your decision and I will be keeping my fingers crossed
Have a good night
Cheers ... Jim

Note Number 11
Good morning, Jim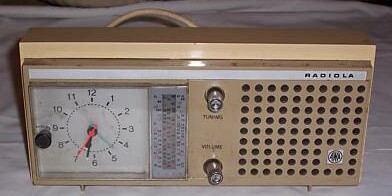 Another clock radio was posted on Ebay overnight - item number 200266856827 - it has the right sort of look, but problems!! - again!!
Now to your clock radios
As I guessed, Sharon is not real keen on the digital numbers, so that one is out!!
We have liked the look of your Realistic model from the first time we saw it, and are very happy with your comments on the radio sound, accuracy of the clock, and the overall condition of the item
Plus we can appreciate the time you have spent chasing up a clock for us
So a decision has been made - we would like to buy the Realistic model
But, unfortunately, there is a provision - but it's not too serious!!
All we would like is for you to confirm that the casing can be removed to give a technician the space and access to change that 'damn' light globe!!
Let me know that there are just a few screws to undo and then it is sold!!
For postage, we live in Cairns North Queensland (postcode 4879) plus we would like it sent via registered post
Send me the total and your bank details and I'll then make the direct deposit transfer, or let me know the way you would like it handled
I have to admit that we are gunna be a bit disappointed if you write back and say it's a sealed unit with no access - oh, well, them the breaks!!
Almost forgot - could we also have a complete copy of the instruction sheet that was included with the auction
This has been a bit of fun!!
Have a good day ... Geoff

Note Number 12
Good morning Geoff and it's good news all round!!
Cabinet has five screws which allow you to remove the casing
Now it is a matter of urgency before anybody else bids - buy it now and we can work out the exact amounts later
But my additions are as follows:
Buy It Now Price ( less $10.00 as agreed - see, I'm very honest) = $49.95
Postage and Packaging including Registered Post = $28.00
Total payment due = $77.95
Please pay by:
Money order $77.95 to James McLeod 21 Tarcoola Drive Burnside VIC 3023 (rcoo4@yahoo.com.au)
or via bank account at ANZ Bank Account Name - James McLeod BSB - xxx Account Number - xxx
As soon as you buy it now it will be yours and Sharon's - so don't keep me and you in suspnse!!
Cheers ... Jim

Note Number 13
All done!!
I have made the bank transfer from our Commonwealth Bank account - amount $77.95 and I marked the payment 'Ebay ex geosha1'
I guess it will appear in your account tomorrow
Hey, don't forget the Instruction Leaflet
Going now to find a Radio Technician!!
See you ... Geoff

Note Number 14
Thanks for a most enjoyable few days on "THE BAY"!!
I will send you a copy of the instructions and the technical specs via email and you can print them off
A soon as the payment appears I'll post off your clock radio
Thanks so much ... Jim

Note Number 15
Geoff
I have printed off the instructions and specs for you and they will be in the package
Remember to control the instructions - ie, do not let Sharon know how everything works - that's a man's job - just like being in charge of the TV remote!
Have a good day ... Jim

Note Number 16
More good news, Geoff
The dough has arrived in my account
Tomorrow morning I will pack your baby (securely) and send her off to lovely Trinity Beach
What a beautiful place to go!!
Cheers ... Jim ... and it's been a pleasure

Note Number 17
Feedback has been done
Sorry I put "fast pay pal" instead of "fast bank" - only a minor non important oversight on my behalf
Cheers
Off to watch the International Rules Game on television - Australia v Ireland

Note Number 18
Hi again
and here she is ......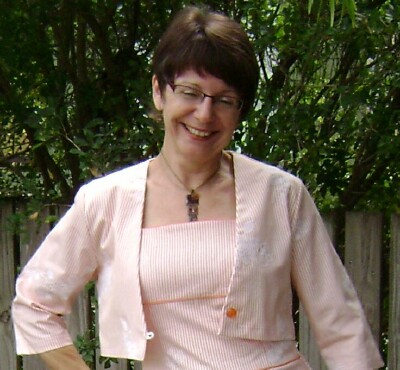 The instructions?
The remote?
Will do my best - but she has "ways and means" of getting me to do what she wants!!
Glad the money arrived - and clock/radio should be in it's new home by the end of next week
Thanks for the Feedback, and I'll add mine for you as soon as the parcel arrives
haveagoodweekend ... Geoff

Note Number 19
Hello Geoff
I'm practically part of the family now; and I'm sure you'll now add me to your web site!!
The clock radio is securely packed and I'm about to go to the Post Office
I've given it a talking to and told it not to get into any trouble!!
So Bon-Voyage
Cheers ... Jim

Note Number 20
Clock radio arrived
Yep, the parcel was at the Post Office yesterday!!
Very happy with the item
Sharon loves it!!
Hey, it looks almost brand new
I was going to take the cover off to try to look at the clock light set up, but saw the notice saying "don't" !!! - so I left it alone
We are going to find someone who can get it going for us - I am not going to let a light beat me!!
Gotta say it - that was fantastic packing
I have just left the Feedback at Ebay
Nice dealing with you, and regards from us up here
Geoff and Sharon

Note Number 21
Hi Geoff and Sharon
Great to hear the parcel arrived
Fantastic packaging, if I do say so myself!!
The pictures don't lie - it's great looking unit
Enjoy ... regards ... Jim

==============================================================

- Ebay Auctions for similar Clock Radios
x
As you can appreciate, there are 'millions' of different types and styles of clock radios
new models or the retro look - AM and/or FM radio bands - rolling and/or flipping clock numbers - clock faces
Some of the 'flip' retro clocks are nice, but as mentioned above, we wanted a retro model that had a clock face
We live in an area with very weak AM reception so we needed a radio with both the AM and FM radio bands
So the earliest models we could buy would be from the 1970's, when the FM band was introduced
So this is the type that we bought, and included below are various other auctions for similar models
Some of these look terrific !! ... Much better than the one we purchased !!
BUT
... as you will see ...
they are from overseas and the power supply/specifications and radio band ranges are completely different
They would not work in Australia !! ... plus the freight and insurance charges are up to $100.00 in some cases !!
x
Now click on the logo below to see hundreds more Vintage Clock Radios !!!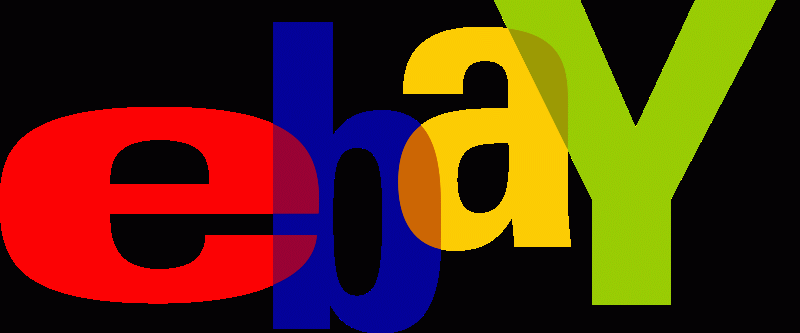 ==============================================================
these are external links and all were active as at Sunday 23rd November 2008
====================
Operating Instructions
Chronomatic-9 AM/FM Clock Radio (120-1461)
Operation Faxback Doc #18746

1. Connect the power plug to an AC 120V, 60Hz outlet (220/240 VAC. 50 Hz, power where the sets are so marked on the rear for European and Australian models)

2. Setting the Correct Time
Set the electric clock to the correct time by pulling the TIME ADJUST knob on the back of the radio outward
Turn it clockwise until the correct time is indicated
The full-feature Telechron Clock, with lighted dial, makes it easy to see the time even in the dark

3. Operation of the Clock Switch
The Clock switch has four control positions, ALARM...AUTO...OFF and ON
Control positions function as follows:
OFF - Only the clock operates
ON - Radio operates
AUTO - Before retiring, tune in your favorite station and adjust VOLUME to a suitable listening level - to set the Alarm, push in the ALARM SET knob on the back of the cabinet - turn it clockwise until the hand is pointing to whatever time your wish to wake up - then set the Clock switch to AUTO - the radio will automatically go on at the time shown by the alarm hand
ALARM - If you wish to wake to music plus buzzer, turn the Clock switch to ALARM - buzzer will sound approximately ten minutes after the music starts playing - to turn buzzer off, simply turn knob OFF or ON as desired

4. Use of Snooze Button
To catch a few extra winks after the alarm sounds, push down Snooze Button, on the top of the radio - this will turn the alarm off - alarm will sound again in ten minutes - this can be repeated as often as you wish - to silence the Alarm, simply turn the Clock switch to OFF or ON

5. Sleep to Music
Turn the Clock switch to OFF - then turn the Sleep Timer Control indicator to the length of time you want the radio to play, "0" to "60" minutes - the radio will automatically turn itself off at the end of the indicated time period

6. Sleep to Music and Wake to Music
If you want to go to sleep to music and be awakened by the Radio or Alarm, follow the instructions in step 5, but set the Clock switch to AUTO or ALARM

7. Listening to the Radio
To turn the Radio on, turn the Clock switch ON - set the Band Selector switch to AM or FM - adjust TUNING until pointer on slide rule dial is set to the station of your choice - adjust VOLUME to desired listening level - your set is equipped with an FM antenna built into the line cord - be sure to uncoil the cord completely to insure peak performance
To shut the Radio off, set the Clock switch OFF - be sure the Sleep Timer Control is set maximum counterclockwise

8. Private Listening
A jack is provided on the rear panel for private listening - when an external earphone or speaker is plugged in, the internal speaker is automatically disconnected - recommended private listening devices are
----------Realistic hi-fi Pillow Speaker - Catalog Number 33-206
----------Earphone - Catalog Number 33-175 or
----------Earphone Speaker - Catalog Number 33-1036

9. Caution
Your AM/FM Clock Radio is designed exclusively for AC operation - do not operate it from a DC power source

10. Cleaning
To clean the cabinet, use a soft dry cloth moistened with water or soapsuds - do not use any harsh solvents

11. Note
The Telechron Clock is to be serviced by any Telechron Repair Center - should it require service, take or send the instrument to Telechron - check your Telephone directory for the correct address - see the Guarantee Card packed with the unit for complete Radio Shack Guarantee information
---