(Return to "Our Friends" albumn)
Tuesday 15th July 2008
Pam and Adrian Wilson
A note from Sharon

I had lunch with Pam and Adrian Wilson who were holidaying in Cairns from Adelaide
I used to go to school with Pam White
and Adrian lived a couple of doors down the road from us when we lived at Largs Bay
Adrian is a friend of Ken Riches who lived next door to us
and we all used to play rounders in our front yard after school!
Pam and Adrian married each other and have two children
Pam is good friends with my cousin Erina who gave them my number and made them promise to call
I am glad she did - it was fun to catch up and remember our carefree youth!
I recognised them straight away - not bad considering I hadn't seen them for fourty years!
*****************************************************************************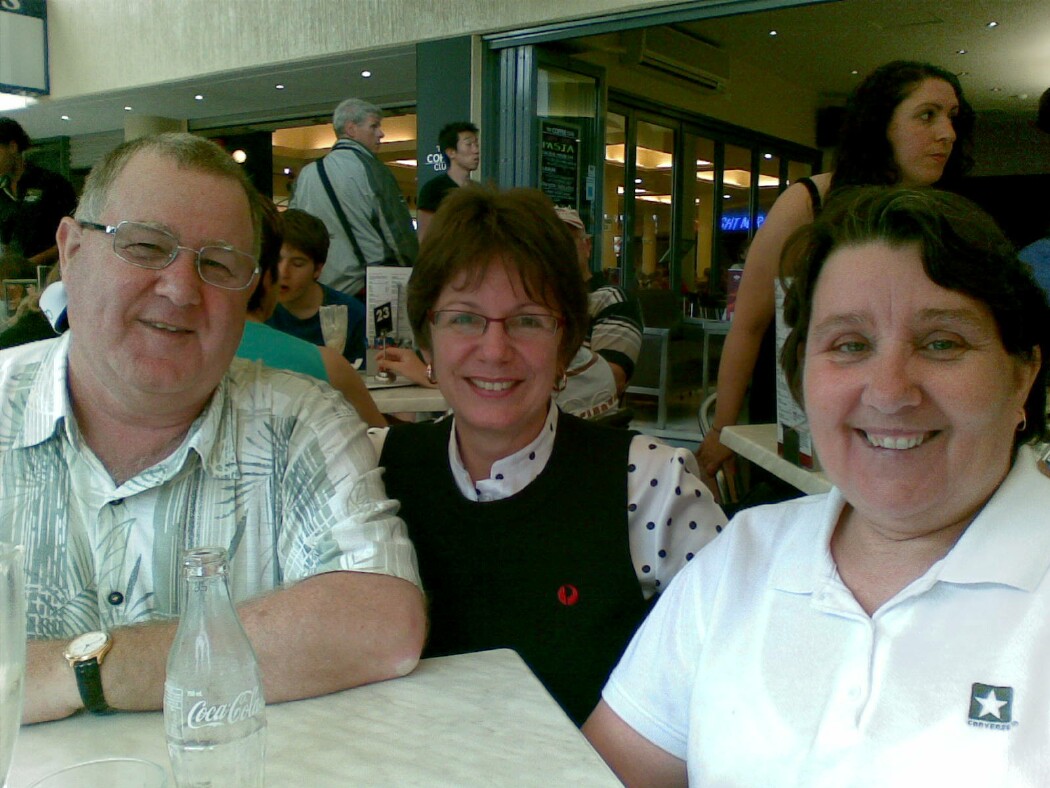 ---