(Return to "Cairns and Trinity Beach" albumn)
Thursday 20th April 2006
Cairns
......and it's flooded!!!
As a result of Cyclone Monica crossing the coast to the north of the city,
Cairns received "an unbelievable amount" of rain!!!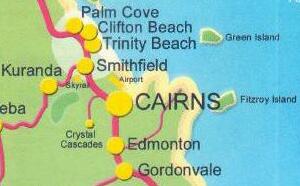 There was extensive flooding around Cairns
and the photos below show some of the roads and areas
in our part of the Tropical North!!!
(this page includes newspaper reports and a number of photos
and it may take a few extra seconds to download completely)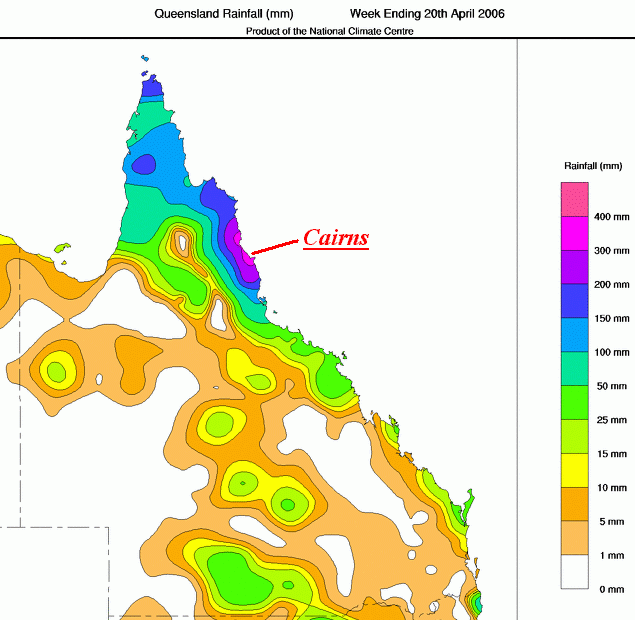 Rainfall Map - and Cairns was right in the centre of the heaviest falls!!!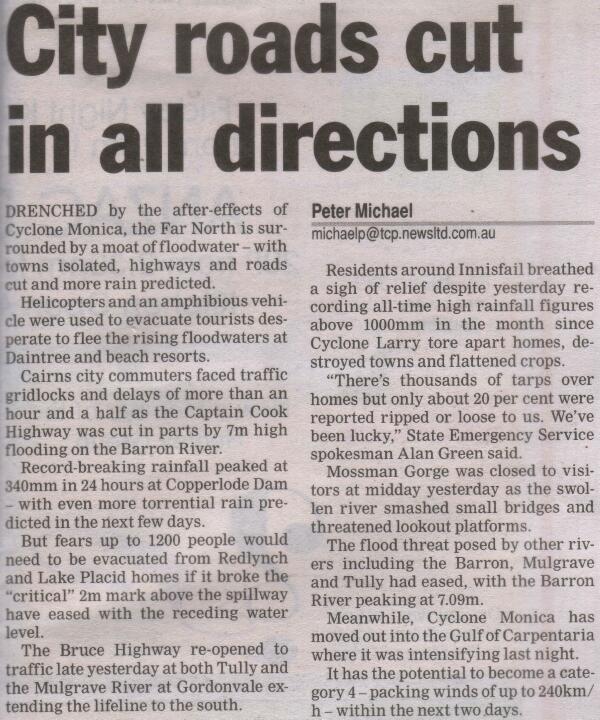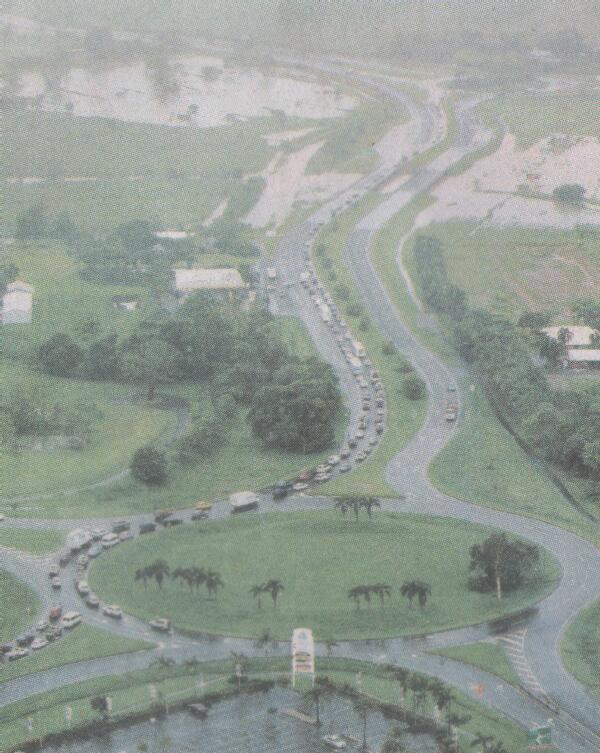 At the bottom of the photo is the Smithfield Shopping Centre car park
The main access to Cairns is off to the left at the top of this shot
and this was cut in numerous places by the floodwaters
The alternative route is to the right at the Caravonica roundabout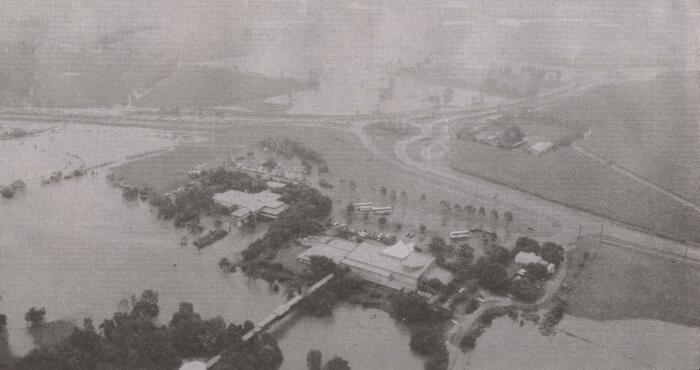 This shot shows the Caravonica roundabout with the alternative access road to the right
The main highway to Cairns is across the top of the photo
The tourist-attraction Skyrail buildings are in the foreground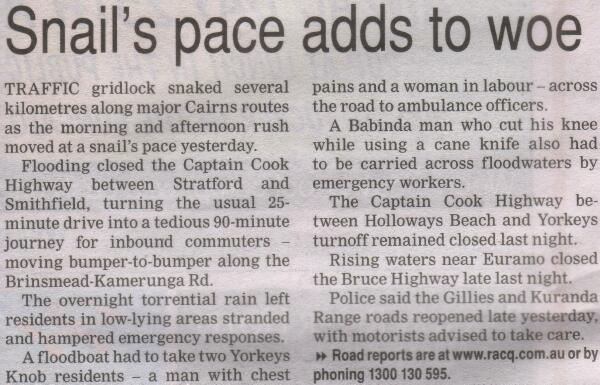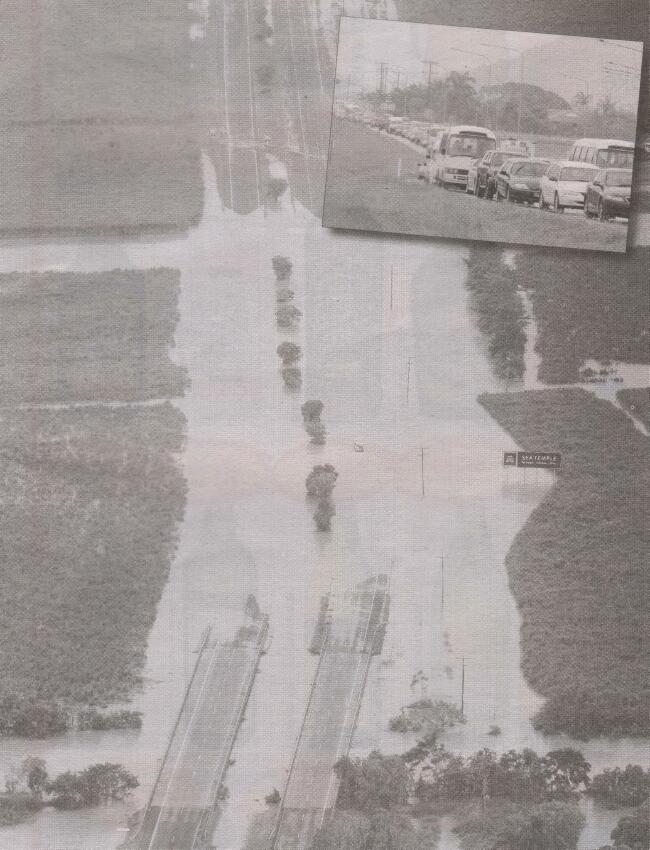 The main highway is cut!!!
This photo was taken near Holloways Beach

The insert shows the traffic caught up trying to use the alternative access route through Caravonica
As well as all the traffic, a few minor accidents added to the problems
Sharon left for work at 8.00am - not realising the mess on the roads!!!
After about an hour, she was able to turn around, come home,
and go in a few hours later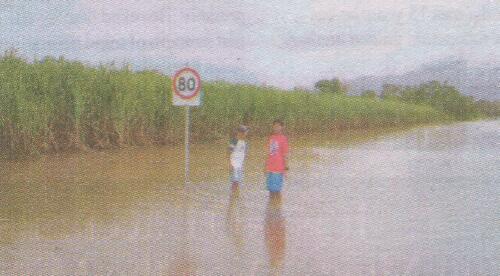 The Yorkeys Knob access road
---