(Return to "Our Home" albumn)
Wednesday 6th December 2006

Life and Death in our Backyard
(six photos)
Brett was sitting in the carport having a drink after gym work and running/training
He heard a commotion in one of the trees - only about ten feet from him
He looked up and saw a large black bird (aka Big Bird) with a little sparrow in it's beak
He jammed it's neck in the fork of a couple of branches
......and proceeded to tear it to pieces from the tail up!!!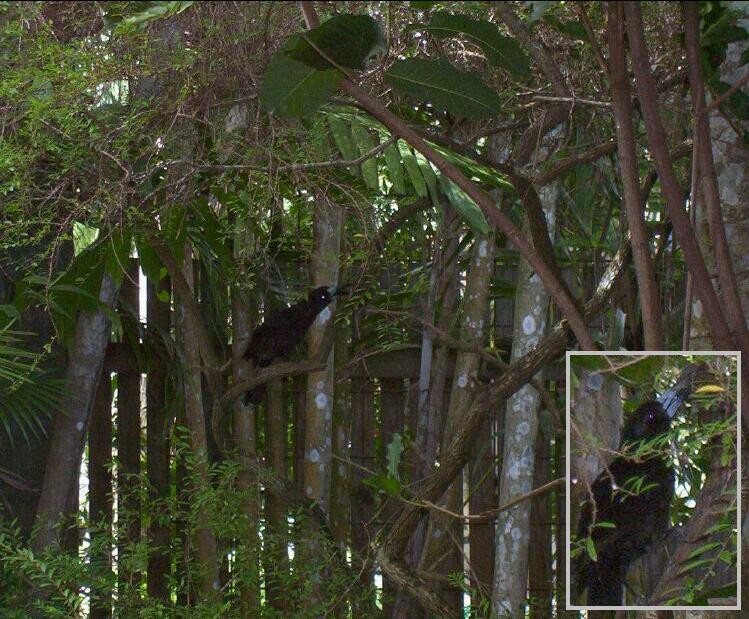 After dragging out a big bunch of 'bird innards',
Big Bird flew off somewhere to enjoy his snack
While he was gone, we snapped these shots below of what was on his menu!!!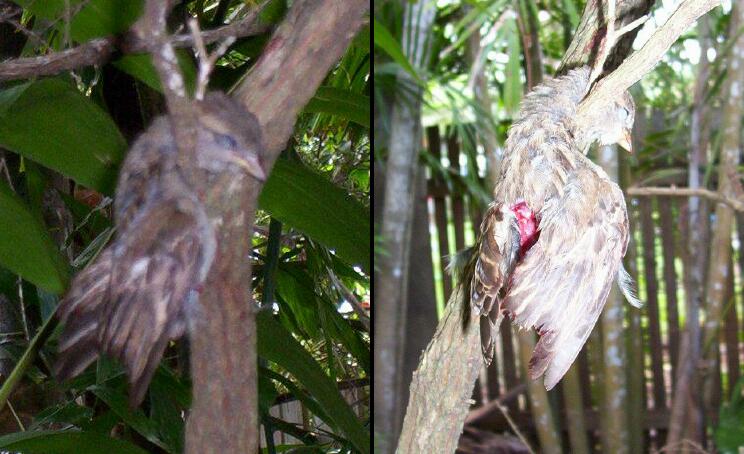 Big Bird came back - and was a bit annoyed that we were watching
So he took his 'plate' and jammed it's neck into another nearby tree
and we snapped the shots below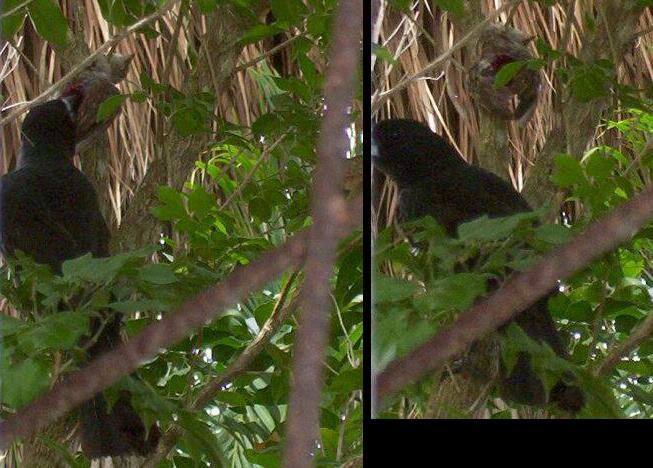 ---