(Return to "Our Home" albumn)
(Return to "Antiques and Collectables" page)
Cast Iron Grill - Barbeque
Is this a collectable???
Maybe --- but I don't think so!!!
Notes from Geoff on Monday 10th July 2006
The Story - Part One
Below is a photo of our backyard, and this was taken today......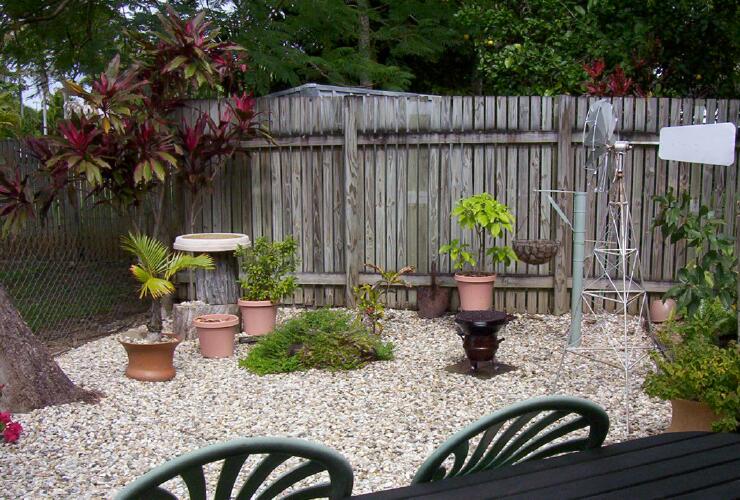 ......and here is a close up of the cast iron barbeque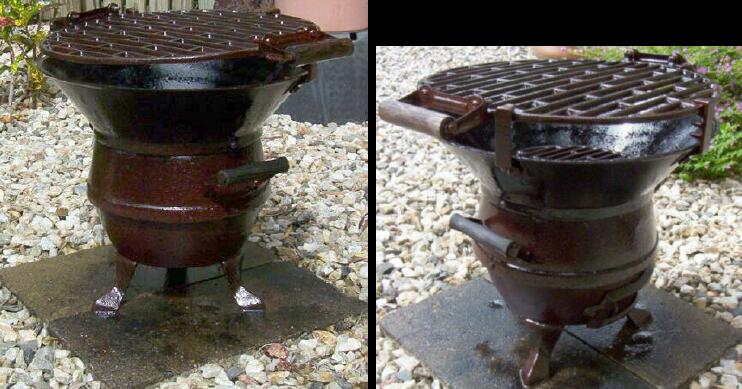 The Story - Part Two
Tanya bought this many years ago, and used it a few times

One memorable occasion was Christmas Day in 1998 when it was used to prepare some
juicy, tender, barbequed lamb loin chops!!!

One day she gave it to us,
and it has sat around the yard for a long, long time

I am sure she originally bought it at one of the local department stores
and they are still available for around $25.00 to $30.00
The Story - Part Three


Having a look around Ebay, I saw this auction

- The Ebay Auction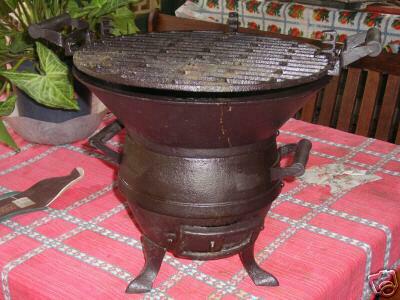 Cast Iron Grill Cooker
Very Rare and Very Old!!
This cooker is in the condition it was when first created
Cooks the most delicious meals and it warms your house
Selling at a very good price - so get in quick!!

Item location - Brisbane, Queensland Australia
This auction ended on Wednesday 28th June 2006
The starting price was set at $250.00
and there was also a "Buy-it-Now" price of $325.00
The Story - Part Four
Now, it could be different to ours
and it could be "Very Rare and Very Old"

BUT
It looks to be exactly the same!!!
Who knows!!!
Ours could be a reproduction of these cookers that were originally used decades ago

Sharon, how about doing some 'internet research' on these
pot-bellied stoves/cookers/barbeques???
The Story - Part Five
By the way, it did not sell on Ebay
There were no bids and it was withdrawn from sale
---