(Return to "Our Home" albumn)
(Return to "Antiques and Collectables" page)
Green Depression Glass Citrus Juicer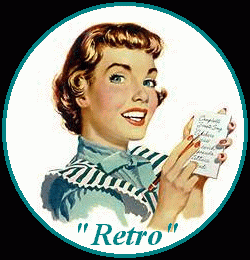 A note from Sharon on Wednesday 2nd November 2005

"I was sick-and-tired of using what I had!!
It was 'a grotty plastic thing' that you had to hold over a bowl as you tried to squeeze the fruit
And it was almost impossible to clean!! - bits always seemed to get stuck in the grooves!!
This juicer is nice
I love the colour and it is the type of 'retro' item I like in my kitchen!!
......and it is very easy to clean too!!"

- Ebay Auction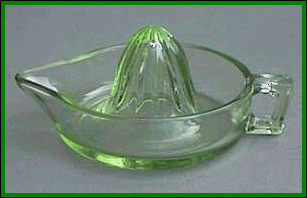 Stunning Large Green Depression Glass Citrus Juicer

Fantastic vibrant green large depression glass citrus squeezer
It measures 21cm (8.25 inches) from handle to spout
Excellent condition with no chips, cracks or repairs
A fabulous and highly collectable and functional piece


Item location - Sydney, New South Wales Australia
This auction ended on Wednesday 2nd November 2005
The starting price was set at $25.00 and there were four bids during the auction
We won!!! - with a bid of $42.85 plus postage and insurance
---