(Return to "Sharon - 2005" albumn)
(Return to "Antiques and Collectables" page)
Sunday 22nd May 2005
Another book for Sharon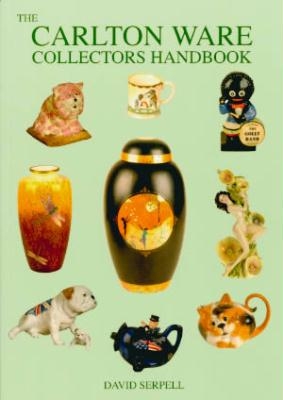 The Carlton Ware Collectors Handbook
David Serpell - Third Edition - 2004

Included inside is a section on building a collection,
with tips on spotting reproductions and counterfeits, and advice on what to purchase

Collectors will also find information on how to date Carlton Ware,
and learn to identify pieces with the convenient pattern list

Over 280 full-color photographs display the diversity and beauty of the most popular
Carlton Ware collectible pieces and sets, and include pattern number
and current market value in British Pounds and U.S. Dollars

Includes essential tips and advice on collecting!

Teaches how to date and identify pieces!

Over 280 color photos include pattern number and current pricing!
---