(Return to "Our Home" albumn)
(Return to "Antiques and Collectables" page)
James Kent Ltd "Empress" Trio


Made in England

A note from Sharon on Wednesday 17th August 2005
"I have a new trio!
We found a new place to hunt for goodies in Cairns called 'The Tender Centre'
The way it works is - people who have goods to sell take them to the Tender Centre
anytime between Monday and Friday
Then on Saturdays people who are on the lookout for a bargain
have a look at what is available and put in a written bid
The bidders then call the Tender Centre on Monday to see if they were successful
We spent a bit of time looking around and then put in a bid on the trio
The reserve price tag was $20.00 so we put in a tender for $33.30 (incl fees)
We rang on Monday to see if we were the winners - and we were!!
The set is very pretty and appears to be well used"

(......and click on the logo to go to their official web site)
Photos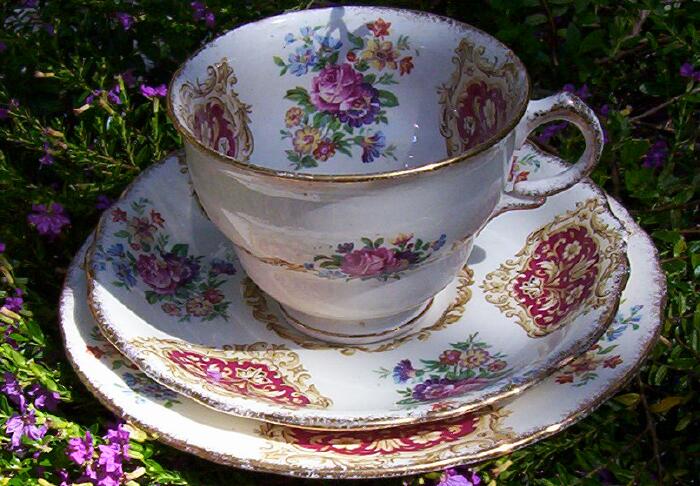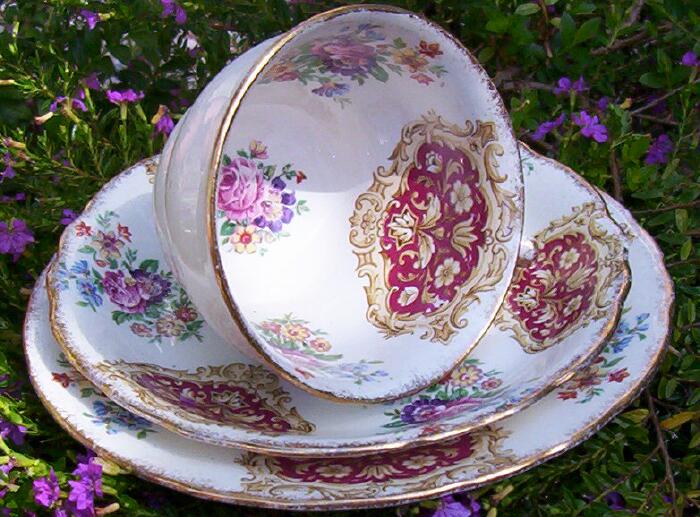 The Backstamp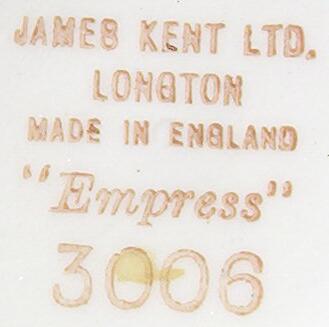 NOTE ONE
The photo and information below are from



and click on the logo to go to their web site
or click here to go directly to the "Empress" items page
(these pages/details were available as at Thursday 18th August 2005)
James Kent "Empress"
Pattern #3005
Pattern Description - Tan Scrolls, Floral Rim and Centre
......and another note from Sharon

"The number on the Replacement Ltd pattern is 3005 and the number on my trio is 3006
The plate that you see in the photo below seems to be the same design
with slightly different colouring
It appears to have a more fluted edge - but that could be just the photo
I am going to have to do more looking around on the internet!!"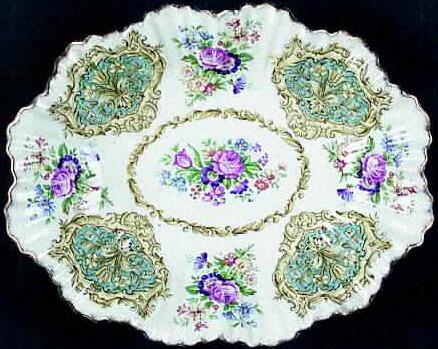 ---