(Return to "Our Home" albumn)
(Return to "Antiques and Collectables" albumn)
Saturday 9th July 2005
A New Barbeque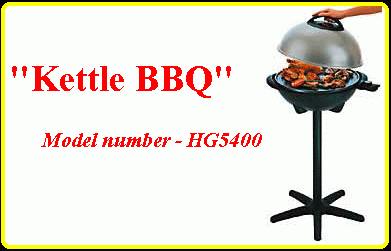 Here is the story

Sharon and I went to an estate auction and we were mainly on the lookout for
china and glassware that Sharon could add to her 'continually' growing collection

This barbeque was there - looking almost brand new and still packed in it's box!!!
It was one of the early items on the auction list and the bidding opened at $10.00

It looked like it was going to close at that price, so Sharon stuck up her hand and said
"$20.00 here" ...... and that is the price we paid!!!
***************************************************************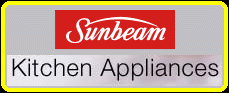 (click on the above logo to go to Sunbeam Australia's Official Web Site)
Product Information
...and it includes the "Recommended Retail Price"
which is a lot, lot more than twenty bucks!!!
With a high domed kettle-style lid for convection cooking,
the Kettle BBQ provides the convenience and ease of electricity
to cook all your favourite barbecue meals to perfection

Features

Electric BBQ Oven with Kettle-style lid for convection cooking

High domed lid to seal in the heat and barbecue flavour

The ribbed and flat hotplate sears in the foods natural goodness
and drains away fat for healthier cooking

The powerful 2400 watt element provides super fast heat up and even heat distribution

High grade non-stick cooking surface for fat free cooking and easy wipe-down cleaning

With a removable drip tray to collect fats and juices during cooking
and it's dishwasher safe for easy cleaning

The removable control probe enables the grill plate to be fully immersed for cleaning
or be placed in the dishwasher

All parts are weatherproof to allow for outdoor use and storage

Easy to assemble without the need for tools and complicated instructions

!!!--RRP - $229.95--!!!
March 2008 - Price Adjustment on Sunbeam's Web Site
!!!--RRP - $159.95--!!!
***************************************************************
Page updated on Friday 13th October 2006
We have used this barbeque only once - and the plate became warm but did not seem to 'real hot'
It was Christmas Day 2005,
so we didn't bother too much and just moved inside and used the kitchen stove
We should give it another try
Maybe the heat controls weren't set properly or something like that
Below is an advert from a letter-box brochure that was delivered this week
I am not sure what brand it is, and even though it is selling for $99.00,
that is a "Sale Price" and it's recommended retail price is $189.00!!!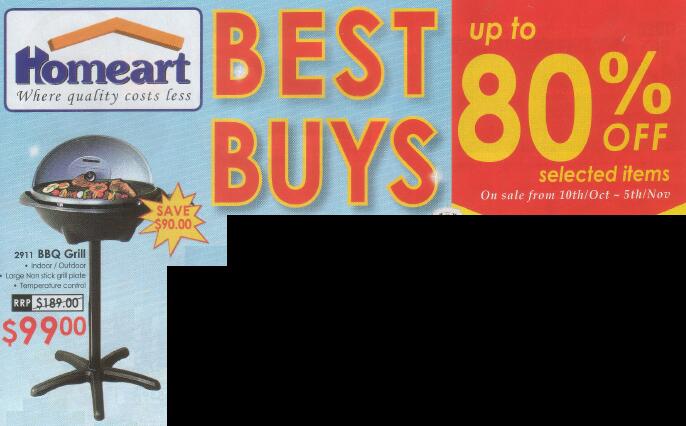 ***************************************************************
Page updated on Tuesday 8th April 2008
Email to Sunbeam Australia - Sunday 9th March 2008

Reference - Sunbeam Kettle BBQ HG5400
Back in July 2005, we purchased on of these items
We did not buy it new, although it 'looked-brand-new' being in its original carton and appearing unused
At Christmas that year, we set it up and started to cook a few sausages - but they didn't seem to 'sizzle' or 'cook'
Although we had the control at the highest setting, the plate just didn't seem hot enough
So we packed it up and used the kitchen stove instead
For the past twenty months it has just sat in its box in the shed
I looked at it yesterday and thought I have been 'very slack' and should do something about it because it is too good to leave just sitting around!!
I know we haven't got any warranty on the item, but could you help us out
What could be the problem?
Might it need a new temperature control, and if so, how much would this cost and where could I purchase one in Cairns North Queensland?
I know I should have contacted you about two years ago, and will definately appreciate any assistance you can give
Regards, Geoff

......and the reply

Dear Geoff
Thank you for your email
Could you please take in to our Service Centre in Cairns to have it looked at
Kennedy's Electrical and they are located at 101 McLeod Street
Regards, Poppy

The Diagnosis

New Control Required
As per the receipt below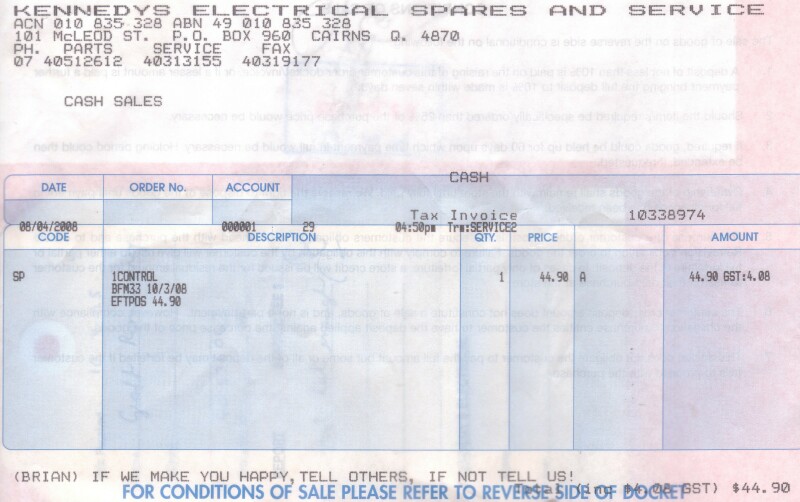 ********************************************************************
Page updated on Wednesday 9th April 2008
Email to "Ask Naomi" at Sunbeam Australia - Wednesday 9th April 2008

Hi, and we have a Kettle BBQ Number HG5400
We are going to use it on the weekend for a roast ...... love them!!
I have the instruction book with the recipes at the back
The recipes we want, those on page 8 and page 9, all refer to a 'Roast' setting
I have checked our control probe, and it has the numbers '2-to-12' plus a 'Super Sear' setting
No mention of a roast!!
Would you mind letting me know if we have the wrong control probe or what setting we should use
This is a 'first time roast' for us, and we want it to be Chef Standard!!
Thanks for your time
Regards, Geoff

......and the reply

Hi Geoff
Thank you for your query
Please use the 'Super Sear' setting as this is the hottest for a roast
Don't forget to sear it all over first to help with a nice golden colour!
Hope this helps
Regards, Naomi
********************************************************************
Photos from Sunbeam Australia's Web Site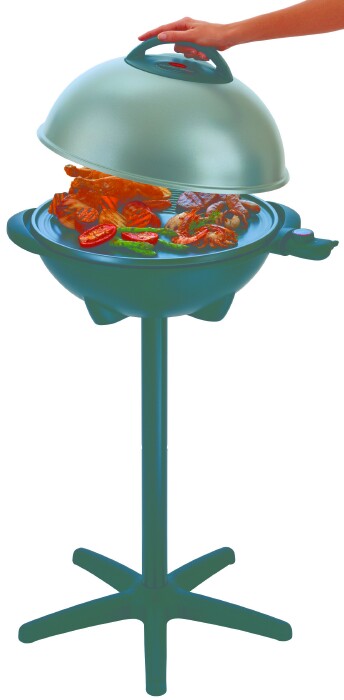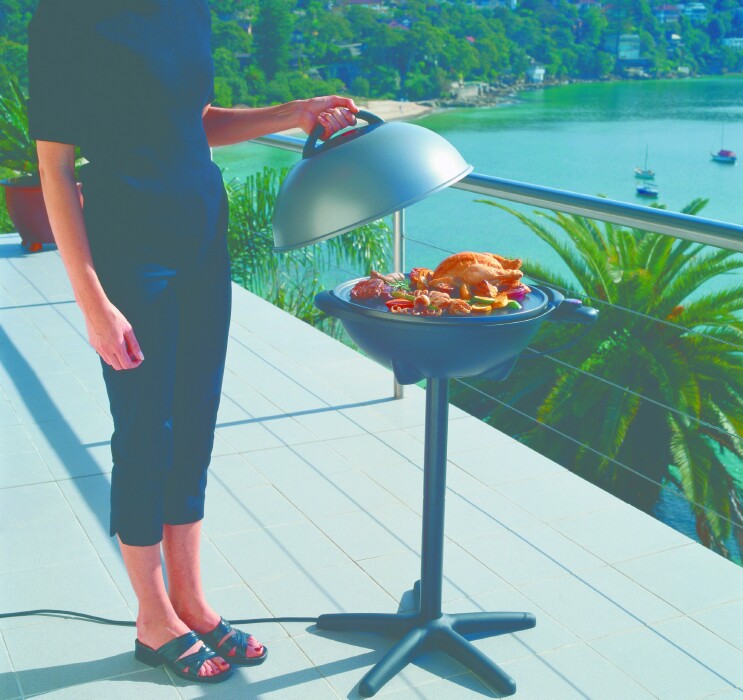 ---