(Return to "Our Home" albumn)
(Return to "Antiques and Collectables" page)
Sheffield "Regency Gold" Cups and Saucers


Made in Japan
A note from Sharon on Friday 22nd April 2005

"I bought these four cups and saucers on Sunday 14th November 2004
We were at the Holloways Beach Sunday Markets
There were just $2.00 for the lot and are for everyday use
From the Replacements Ltd details below, I got a bargain!!!
......and here is a photo of me buying them!!!
By the way, Geoff has broken one of the cups"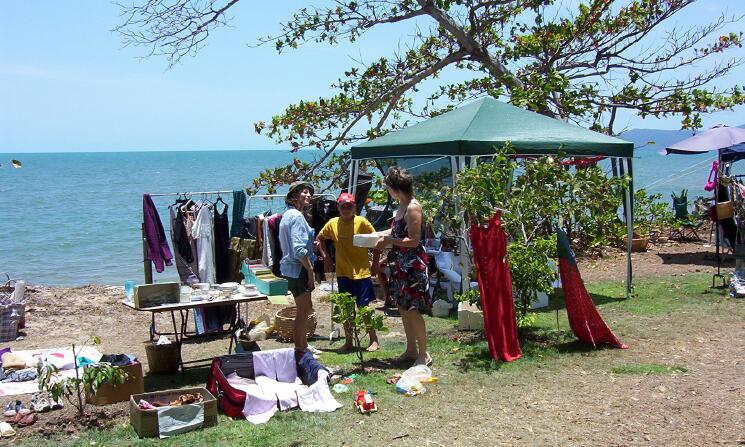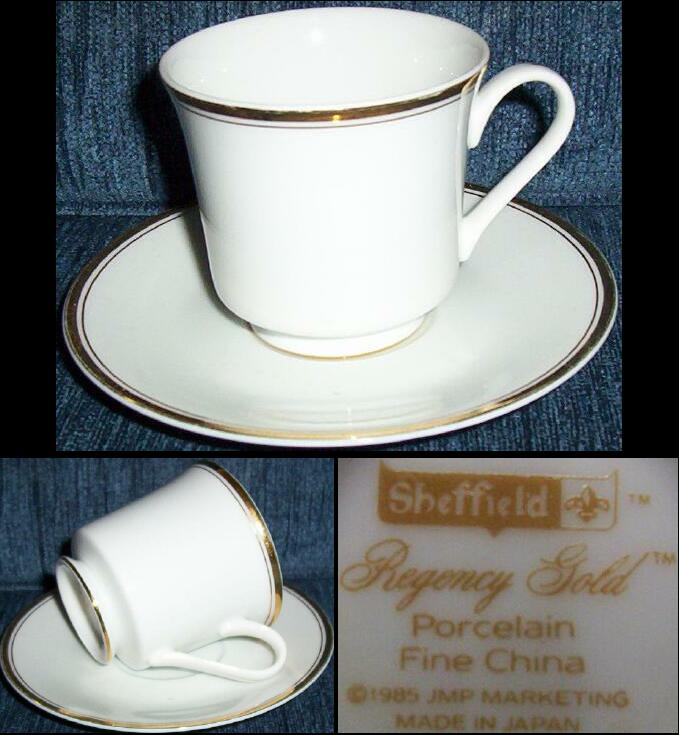 ......and another note from Sharon

"I could only find a picture of a coffee jug
but the description is correct and the markings match the bottom of our set"
NOTE
The photo and pricing information below is from



and click on the logo to go to their web site
or click here to go directly to the "Regency Gold" items page
(these pages/details were available as at Thursday 28th April 2005)

Sheffield "Regency Gold" Porcelain Fine China
Pattern Description - White with Gold Trim and Ring
Cup and Saucer Set (Footed) - size 3 inches - USD$12.99