(Return to "Our Home" albumn)
(Return to "Antiques and Collectables" page)
Spode China "Chinese Rose-Bone" Cup and Saucer
Made in England
A note from Sharon

"I bought this at the Kornby's Auction on Sunday 27th March 2005
Paid just $27.50 for the cup and saucer
......and I am sure that's a bargain!!! - see below"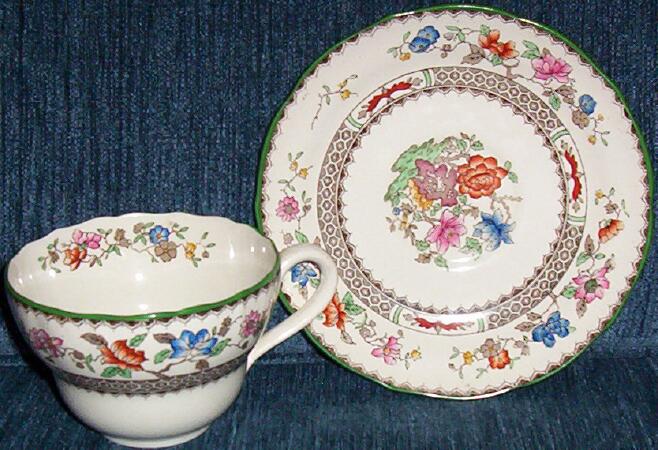 NOTE ONE - "SPODE" web site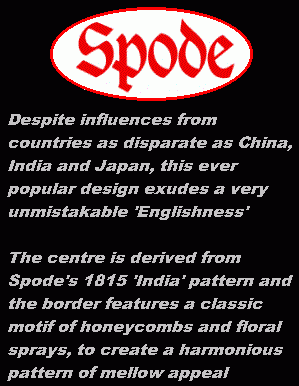 Click on the "SPODE" logo above to go to the Official Site
NOTE TWO - "SPODE MUSEUM" web site


Click on the logo to go to the Museum's web site
NOTE THREE - another "SPODE" web site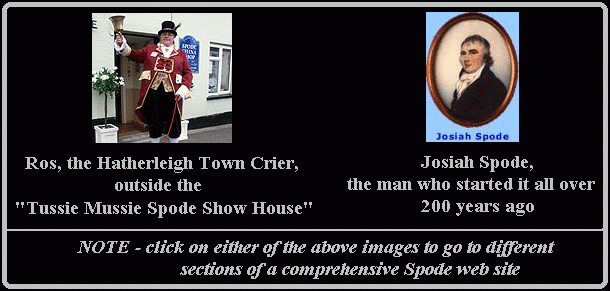 NOTE FOUR
The photos and pricing information below are from



and click on the logo to go to their web site
or click here to go directly to the "Chinese Rose-Bone" items page
(these pages/details were available as at Sunday 27th March 2005)

Spode China "Chinese Rose-Bone" Cup and Saucer
Pattern #Y5926
Pattern Description - Floral, Cream Body, Green Trim, Scalloped Edges
Cup and Saucer Set (Oversized) - size 3.125 and 3.875 inches - USD$149.95
Another note from Sharon

"At this stage this is all the information I can find
But as you can see from the photos below, the item on the Replacements web site
looks exactly the same as mine but the measurements are a little diiferent
- my cup is 4.25 inches in width and the saucer is 6.50 inches
Also the pattern details are different
On the bottom mine says "Copeland Spode - England - Chinese Rose - RdNo 629599"
But it still looks exactly the same!!!
And it would be terrific if something I bought for $27.50 is worth USD$150.00!!!"