(Return to "The Roneberg's of Cairns Index" page)
(Return to "Tanya's Index" page)
Graduation Dinner
Held at Smithfield State High School on Friday 20th November 1992
PHOTOS
NOTE
- this page has around twenty-one thumbnail images
and will take a few extra seconds to download - then click on any image to view the photo
The School Years are over !!
Tanya's "Graduation Certificate" - 20th November 1992
A few comments from her Class Teacher (Angela Toppin) and the Principal (Jim Lucey) ..........which are very nice!!!
Tanya


Tanya and Brett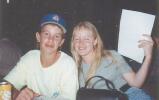 Receiving her Certificate

Jade, Scott, Brad, Blair, Tanya, Candace
An item by Tanya's class !!
they performed "Enter Sandman" (Metallica)

Tanya, Melissa, Brenda, Felicity, Sheryn
Group Photos
all include Tanya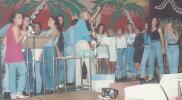 Tanya with her Friends

Debra, Elke

Elke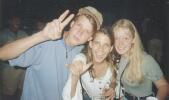 Matt, Brenda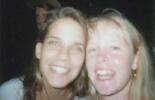 Brenda

Katie

Kelly, Peter

Kelly, Sheryn

Nicky, Sheryn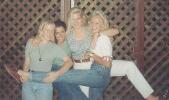 Tanya, Kelly, Britta, Danielle
and other photos taken during the evening

Marcia, Thalia, (unknown), Collette, Londra, Gemma, Elke, Debra, Clyta, Michelle
---
.
.
.
.