(Return to Home page)
(Return to Geoff's Family page)
Christmas - 1987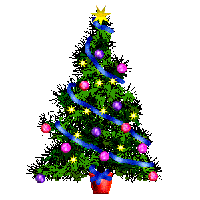 PHOTOS
Mum and Geoff ..........a nice photo
Jenny, Mum and Terry ..........and I'm not real sure what Terry is doing!!!
Geoff, Terry and Gavin - having a beer
Jason and Andrew - and "King Kong"!!!
Around the Christmas Dinner tables
#01 - on the front table is Jenny with her back to the camera, Terry, Brenton and Geoff standing, and Mum with her Christmas hat on!!! - at the back is Jane and Gavin, who has the pink shirt on
#02 - Brenton is pointing something out to Terry, Sue is walking away in the black dress, Jane and Gavin are at one table, and Geoff and Rodney are at the table on the right
"The Kid's Table"
From left - Jason, Andrew, Twin?, Tanya, "King Kong", Twin?, Bradley, Michael and Brett
"The Christmas Table"
Another of Mum's fabulous presentations!!! - and here is Brenton and Mum looking over the final result ..........to look at the "1981 Table", just click here
And Brenton's car - "Roadster" (Brenton, can you supply a bit more detail???)
..........and now it's one of the Twin's turn
..........Sharon having a drive - with Tanya watching very closely!!! - and that is our green Ford Cortina in the background

Present Time!!! - and guess who is playing "Santa Claus"???
Everybody waiting for me to call out their name!!!
Santa has a present for Mum!!!
And I get a present for myself!!!
Brett gets a present - a souvenir "Adelaide" shirt - with Tanya and Geoff's Mum looking on
..........and Brett gets another present!!! - includes Geoff's Mum
Brett scores again!!! - looks like some sort of a snake??? - and a photo of Brett with his Grandmother
A different outfit for Santa - an "Elephant's Trunk"!!!
Every chair empty and everyone is gone!!! - Terry looks amazed, Brett is quite amused, Gavin is going, and Tanya is just wondering what her dad is doing!!! ..........well, someone gave it to me, so I had to try it on!!!
..........and an even closer look at this intriguing Christmas present!!!
---