(Return to "Geoff and the 'Raneberg / Roneberg' Family History" albumn)
The Raneberg Farm ... #01 of 3
Tanya and Brett's ... Great-Great-Grand-Father (Raneberg)
Original purchase by Johann Andreas Raneberg

Tanya and Brett's ... Great-Grand-Father (Raneberg)
Land passed to Johann Friedrich August Raneberg
NOTE
- the "Andrew" referred to in this article is Geoff's Dad, "John Andrew"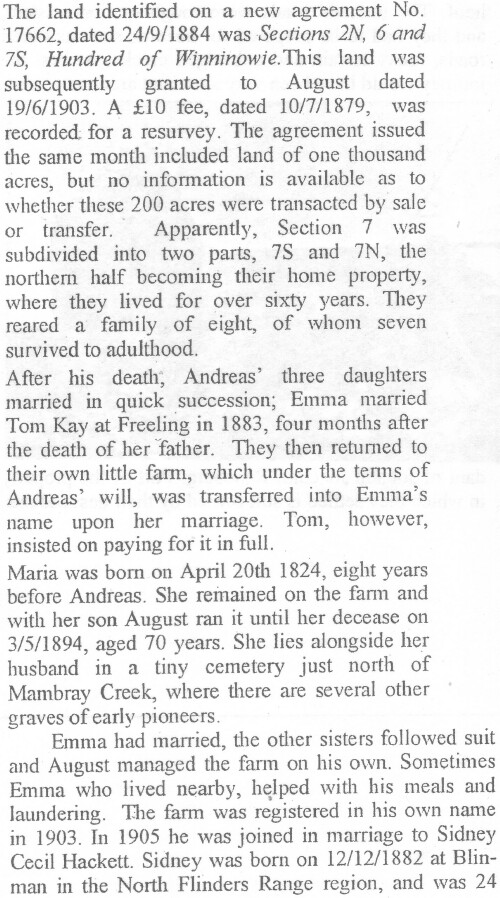 ***************************************
The Raneberg Farm ... #02 of 3
Land Purchases by Credit Selection
NOTE #01
- no, this is not a web-page-within-a-web-page ... it is a picture using 'screenshot software'
The notes are self-explanatory ... and the picture shows the results of a search I did using the name RANEBERG
In respect to the Land Sections, the results match in with what is written above
NOTE #02
- looking at these items, it appears there could be "mistakes" with the dates and years
In the top article it says the land was purchased in June 1884
Then the one above says a resurvey was done in July 1879 ... that is approx five years earlier !! ... how so ?? !!
This new article below says the property was purchased in March 1879 ... maybe the resurvey was then done in 1884
I'm thinking ... more research is needed now !!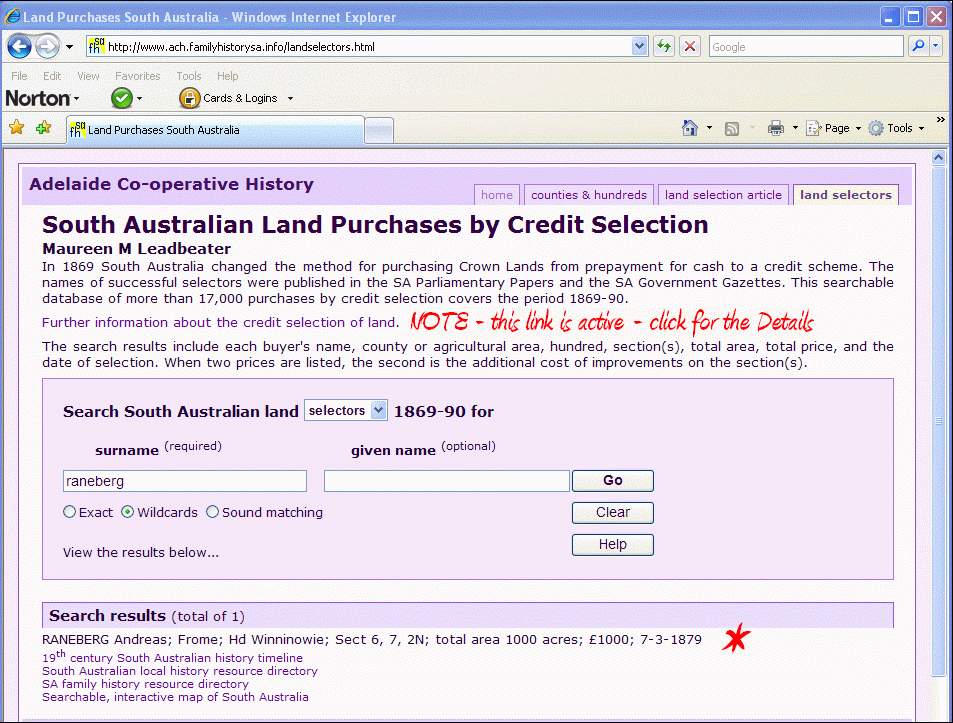 *************************************************************************
The Raneberg Farm ... #03 of 3
Tanya and Brett's ... Great-Grand-Father (Raneberg)
Auction Sale of Land from the Estate of Johann Friedrich August Raneberg
Notice from The Adelaide Advertiser ... Friday 28th January 1938
CLICK HERE
to see the details of this Auction Sale which included both the Land and Dwelling
---
x
x
x