(Return to Home page)
(Return to Special Occasions page)
Sharon and Tanya - "Tappers"
Tap-Dancing during 1998
They attended lessons during 1997 and 1998, and were members of the "Adult Tappers" class at
Leticia Polinelli's "Turning Pointe Dance Studios" in Cairns
The lessons were originally held in a community hall, but a new Studio was opened in April 1998
Sharon and Tanya's class performed one of the items during the Opening Night

PHOTOS
(in addition to links, there are a number of thumbnail images on this page - simply click on the image to view the photo)
Turning Pointe Dance Studios - program for the Official Opening on Friday 24th April 1998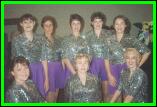 The Adult Tappers - Advanced Class
Sharon and Tanya - Models
July 1998
During 1998 Tanya was employed by AMP Financial Services
Some of their advertising material was being renewed
and AMP's management had decided to use staff members in the Photo Shoot
Tanya and her Mum volunteered!!!
They decided to use a "tap dancing theme" to their photos, which were taken by a professional photographer
Click here to see the "Call for Models"
and
Click here to see "How much they were Paid"!!!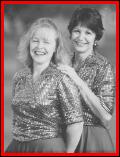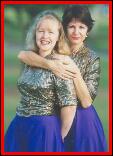 Taken on the Palm Cove jetty, about 25kms north of Cairns



Taken on the Cairns Esplanade


---