Monday 20th July 2015
Las Vegas Nevada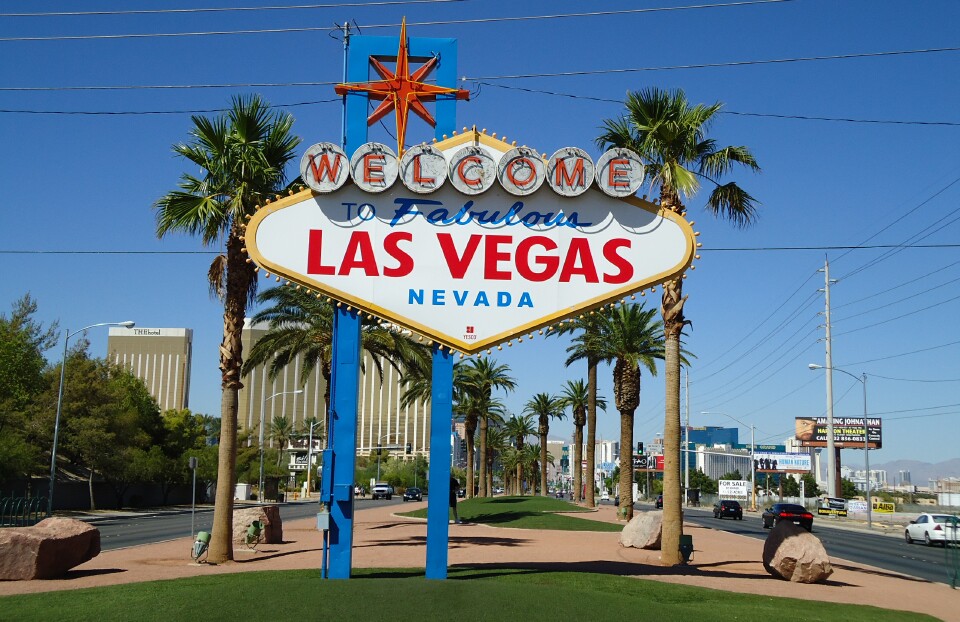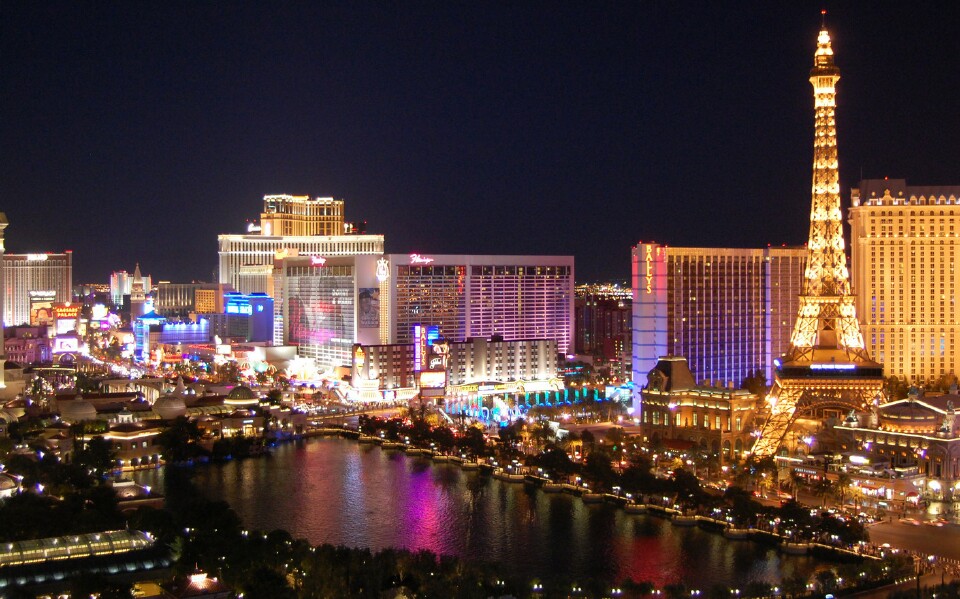 Brett
All is well here
I'm heading to Las Vegas in Nevada tonight til I leave next Monday
Been good in Portland but time to move on
Geoff
Have a terrific time, kid !! ... from me and your Mum
Brett
I'll try !!
Sharon
I have missed a few 'safe trips' but hope you had/have one !!
Do you have friends in Las Vegas or are you going to try and win some money for you and me ??
Brett
No gambling, Mummy !!
I have one player I know who I am going to meet up with ... PJ Bevis
Hoping to chill at the pool and maybe the Grand Canyon perhaps
I'll let you know
Sharon
You should do that Glass Walk Thing ( Skywalk ) that goes out over the Grand Canyon
That would be cool ... scary, I think, but cool !!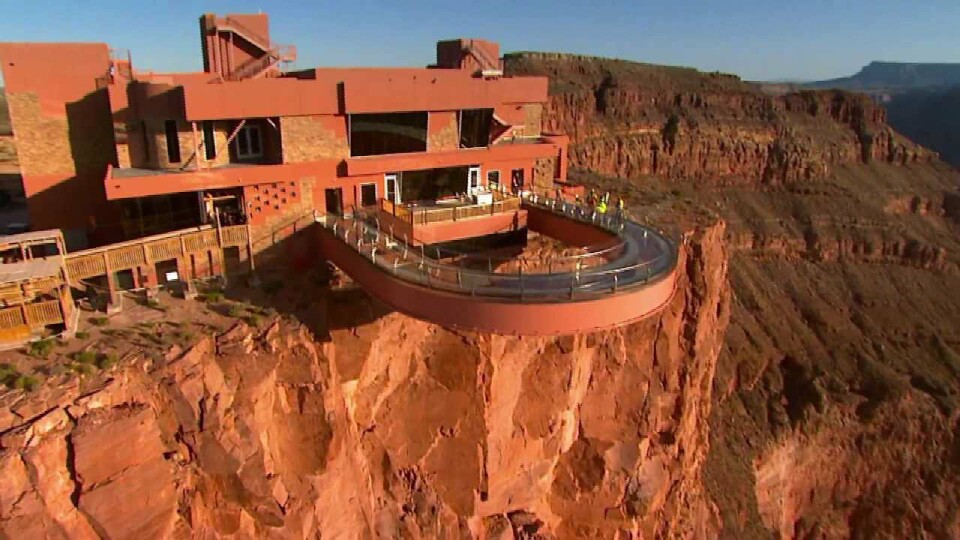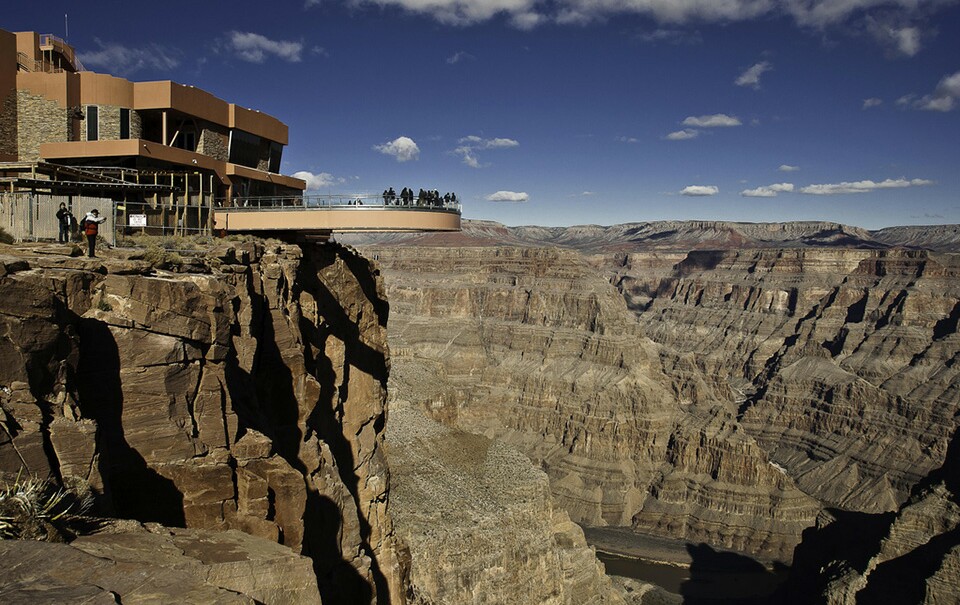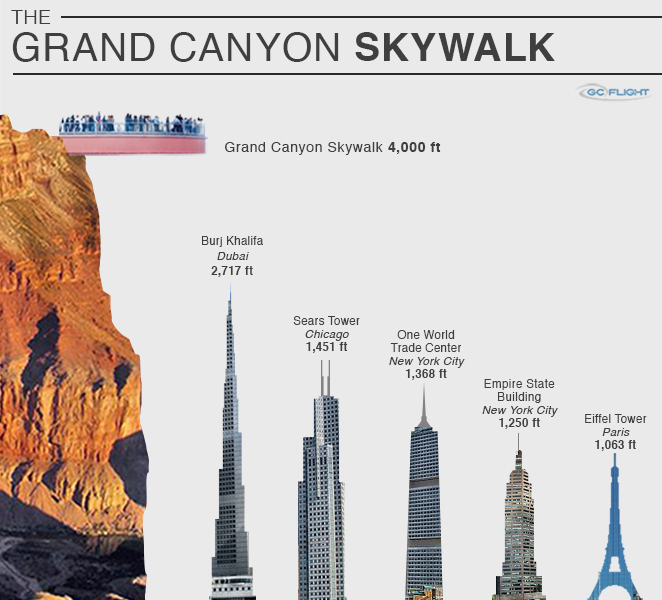 Brett
It's a long way away ... we will see !!
It's a thirteen hour day on a bus ... there's a chopper tour over it but it's a bit expensive
Have to see later ... I'll let you know
Geoff
I'd have to do the "bus" ... anything that "flies" is not an option !!
Just as a matter of interest, when is your scheduled touch-down in Cairns ??
Your Mum and I will arrange a few 'essentials' for the house, fridge, etc, etc
From your Facebook Page Post, it looks like you are enjoying "My Country" !!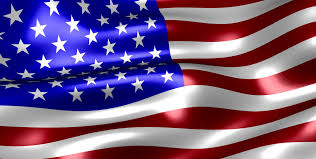 Tuesday 21st July 2015
MGM Grand Las Vegas - #01....................MGM Grand Las Vegas - #02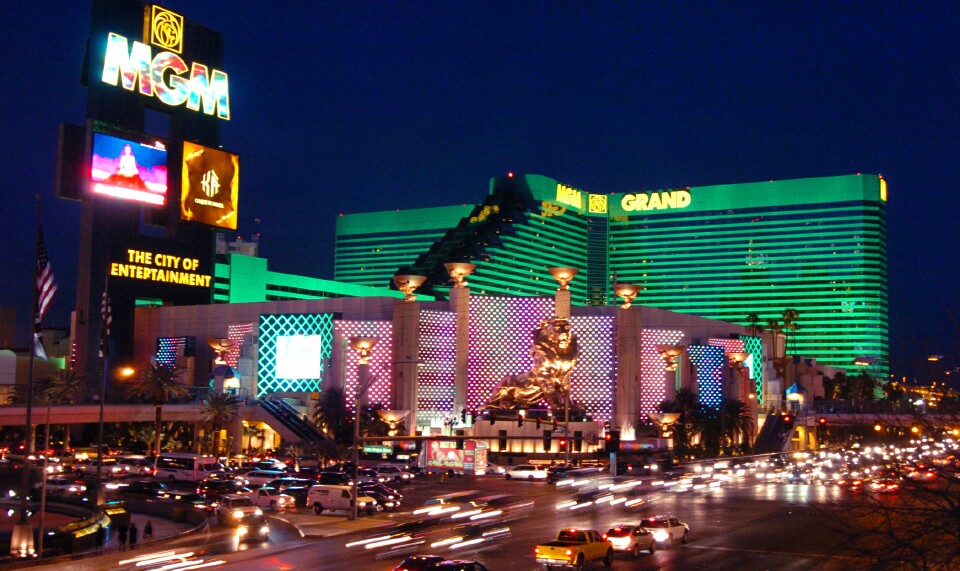 ************************************************************************************************************************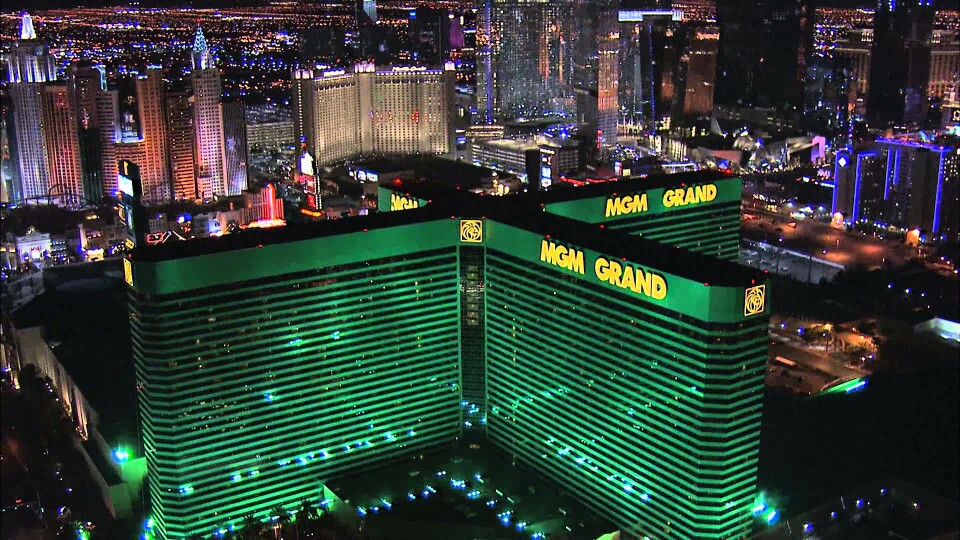 ************************************************************************************************************************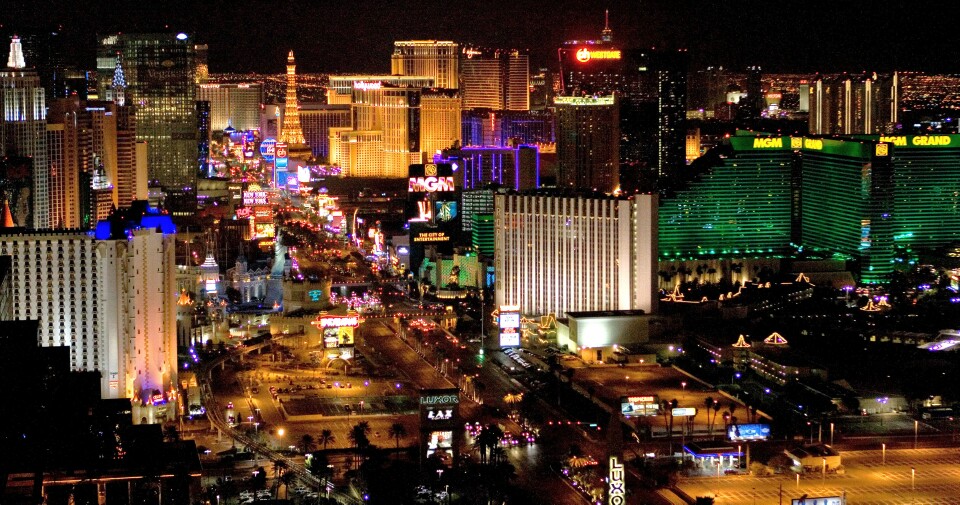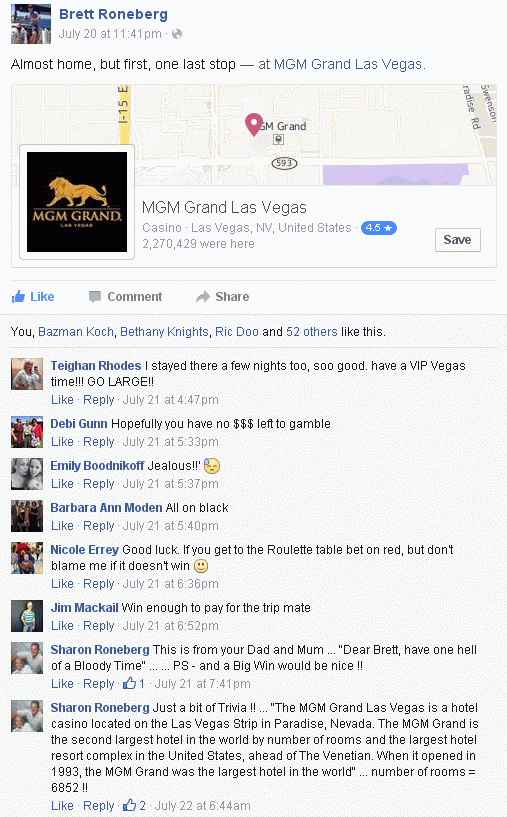 Thursday 23rd July 2015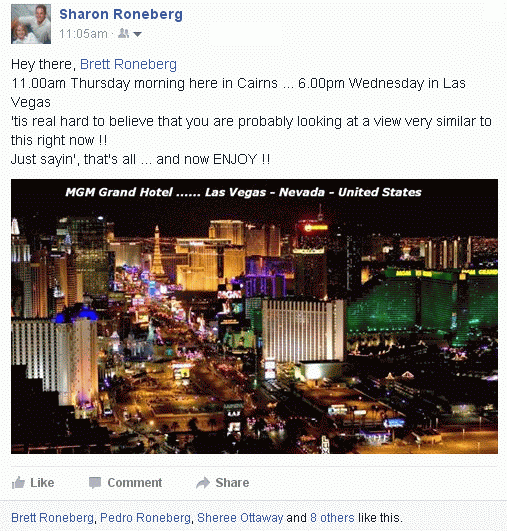 Friday 24th July 2015

CLICK HERE ( official web site )...............CLICK HERE ( facebook page )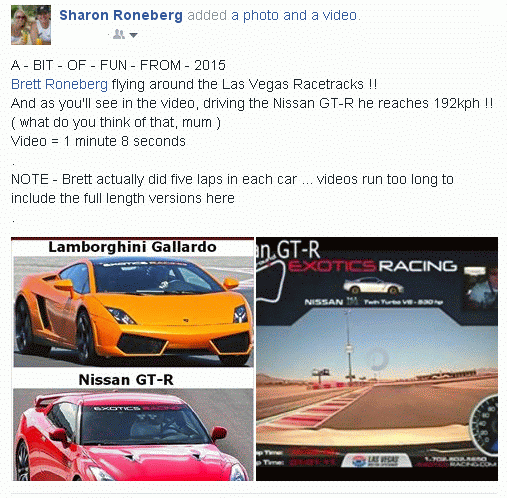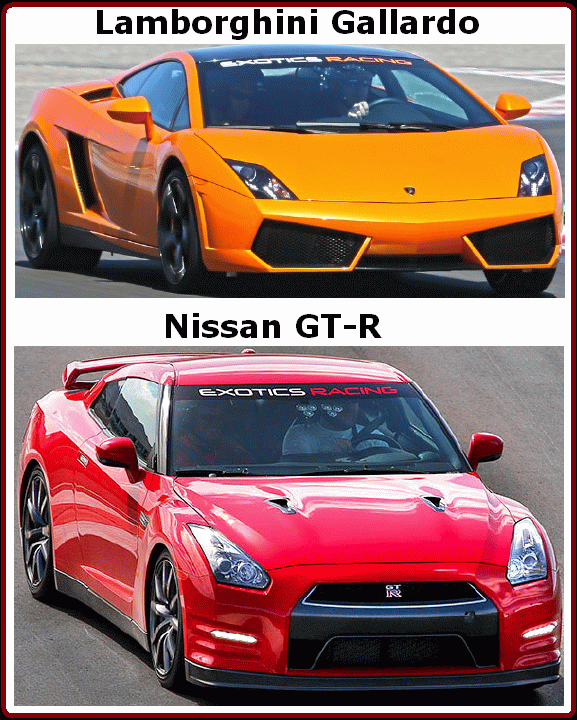 VIDEO
Duration = 1 minute 8 seconds
click HERE to download / watch in 'mp4' file format ( file size = 22.20mb )
or click on the PLAY button below to watch in 'flv' file format ( file size = 13.50mb )
.

video address = http://www.ronebergcairns.com/2015onwards/general2015_3768.flv
Saturday 25th July 2015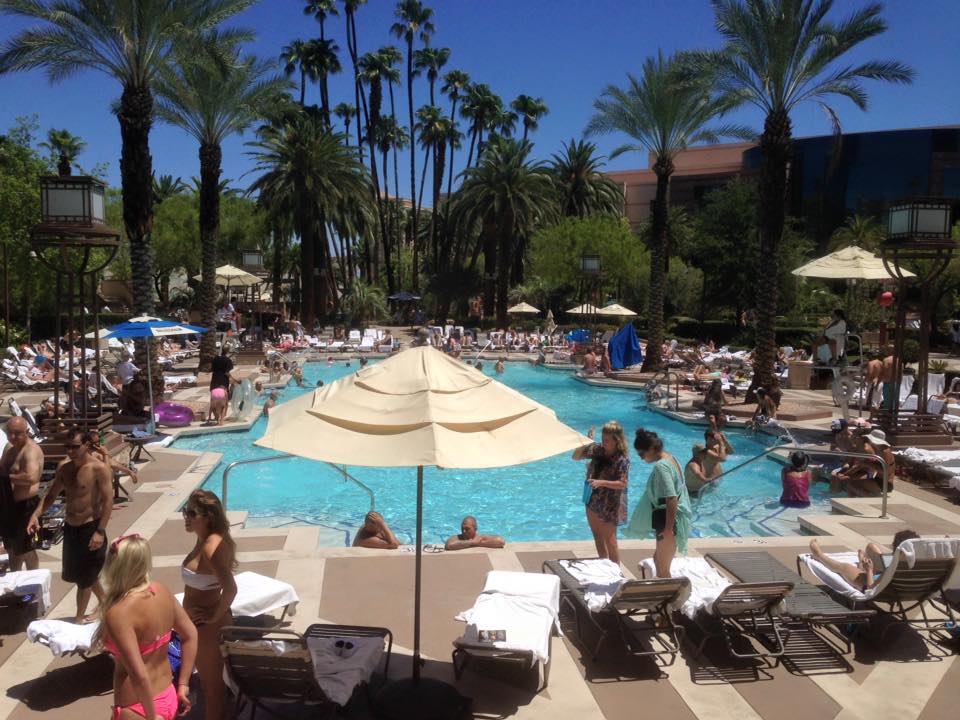 click HERE and HERE to read articles about
the fire at the Cosmopolitan Hotel mentioned in the comments below ... in 'pdf' file format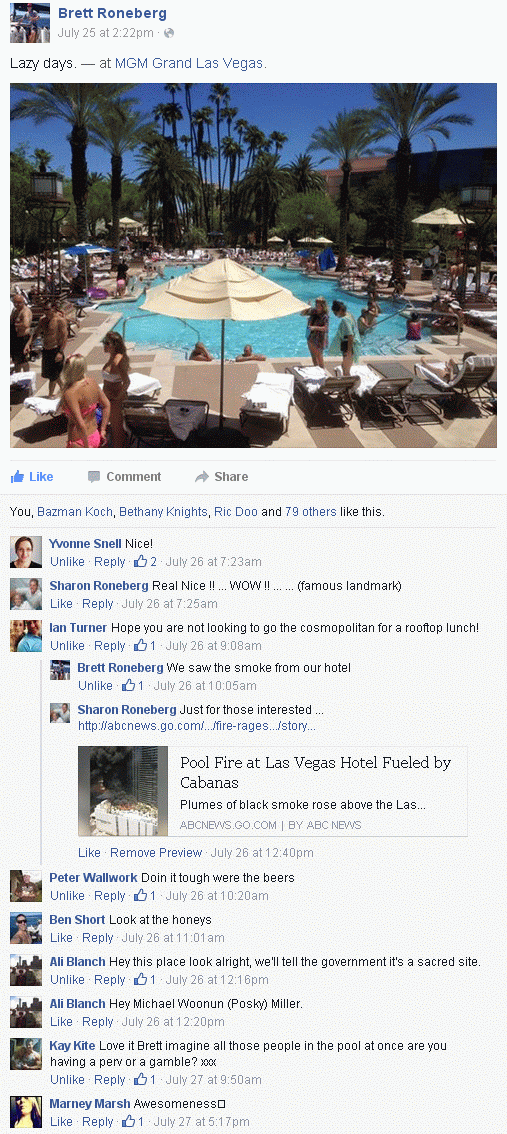 Saturday 25th July 2015
Brett
Hi, and how are you all over there ??
Been having a pretty good time here so far but I'll be home soon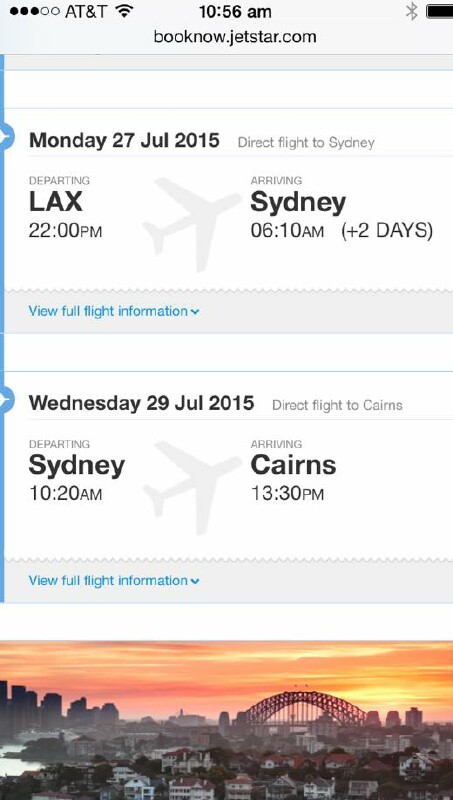 Geoff
All is good here !!
And the bloody awful cold weather has finished ... perfect fine days !!
House is ready for you ... all clean, spit and polished
Trying to get the lawn mowed on Tuesday ... guy has been away, but hopefully he can get it done
And you know your Mother will have "a bit of stuff" in the fridge ... and she will not care if you say 'yes' or 'no' !!
Thanks for the ticket ... Sharon will probably take a late lunch on the Wednesday to pick you up ... will organise this later, etc, etc
Yep, it will be good to see you !!
And here is a PS - send us one photo (JUST ONE) of you standing in front of a Famous Landmark from somewhere in America !!
Safe flight !!
Brett
The Red Sox is famous enough I think ... HERE
Geoff
Yeh ... Okay !!
Monday 27th July 2015
Sharon
Thought you might like ... THIS
Jeff Foxworthy speaks about his friendship with John Smoltz during his Atlanta Braves Hall of Fame Induction Ceremony Luncheon at the Omni Hotel
I know you like Jeff Foxworthy ... I thought it was really good !!
See you soon
Tuesday 28th July 2015
Sharon
Safe safe trip ... two "safes" cause it's a long way !!
Brett
Thanks, Mummy !!
Tuesday 28th July 2015
Los Angeles International Airport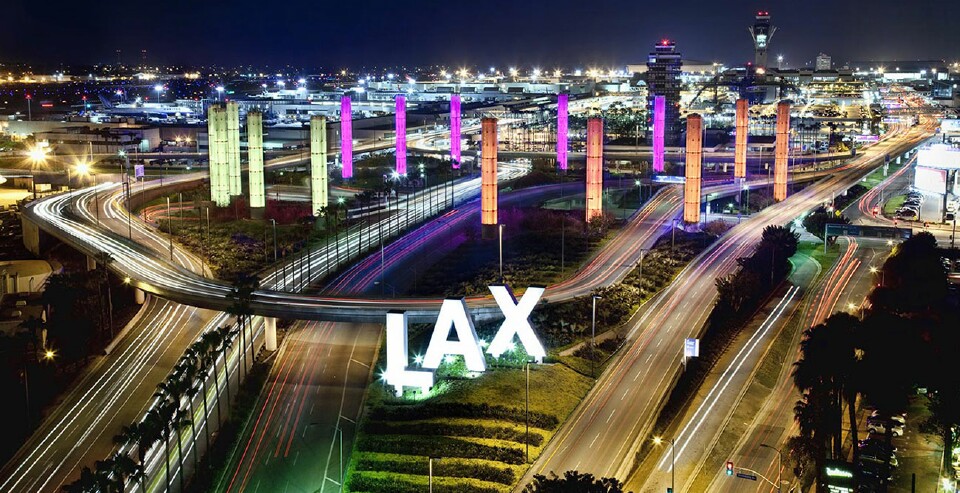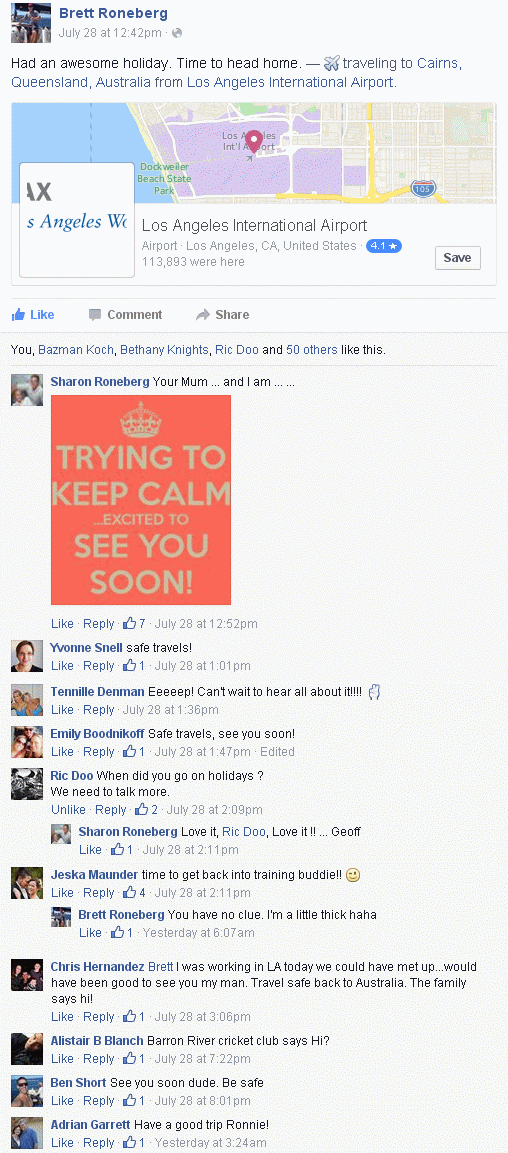 .
and click HERE to go to Page #12