Extracts from Facebook Posts and Messages and Comments
Friday 6th January 2017
Note from Brenton
Brenton (right) with Jay Weatherill, the Premier of South Ausralia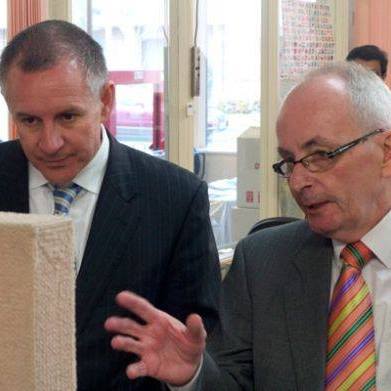 Note from Brenton
I remember the second last time I saw you in Adelaide
Before we went to a restaurant I had to loan you long pants as Queenslanders only have shorts !!

Note from Geoff
I remember !!

Note from Brenton
It was the 'House of Chow Restaurant' and it must have been twenty years ago !!
Hahaha ... and the last time I saw you was at 'De Bortoli Restaurant' in the Yarra Valley when you travelled the Newell Highway from close to bottom to top

Note from Geoff
With "little kid" Brett and coming back from a Baseball Tournament !!
And what the hell was that Beautiful Booze called ??

Note from Brenton
I think you might be talking about 'Noble One', the delicious dessert wine ... was and is awesome ... I think we drank the bottle ... but just a little bottle !!

Note from Geoff
I'm sure that's it !! ... gunna try to find it up here !!

Note from Brenton
Just look in the fortified section at Dan Murphy's and expect to pay about $35.00 for a 375ml bottle

Note from Geoff
All okay on the booze ... Dan's just down the road
Anniversary Bottle, eh !!

Note from Brenton
Sounds like a magic idea
If you weren't conceived on De Bortoli, you were probably brought up on it !!

Note from Geoff
Buying A Bottle Tomorrow !!
#01 - Drink for Sharon and My 42nd Anniversary
#02 - Drink to You for Old Times Sake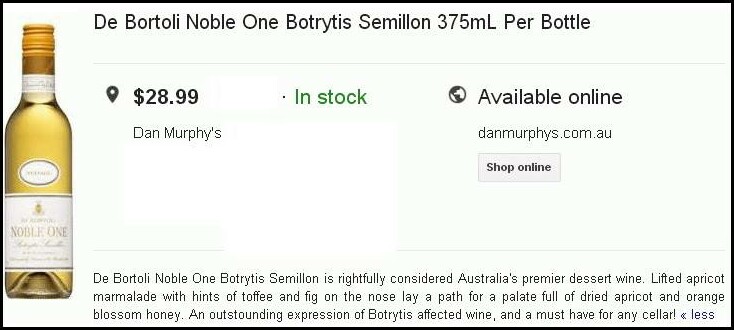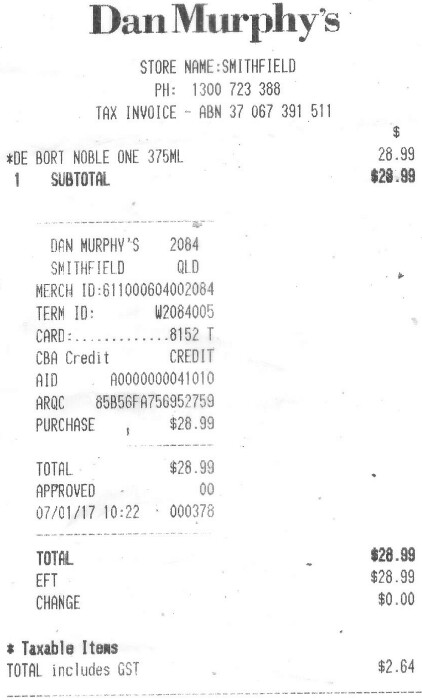 Note from Brenton
What Vintage is this, Geoff ?? ... they have blurred the label but any vintage is damned good !!
And not a bad price actually
Actually would like to share

Note from Geoff
Don't know about any vintage but will let you know tomorrow
And you'll be there having your bit !!

Note from Brenton
I hope so ... it is special ... and will always make me remember that lunch in the Yarra Valley Restaurant
And after I drink 300ml there is not much left for you !!

Saturday 7th January 2017
Note from Geoff
Sharon strongly, very strongly, feels that Tanya Mary is "okay" and that one day we will all see each other again
Over the last few years, she has "received many signs" from her Daughter ... and some of them are very convincing !!
Today, Tanya sent her another one !!
Quite simply ... "2013 Vintage" ... actually, a little bit unbelievable !!
For this reason, we are not opening the bottle today
We are taking it down to Tanya's Spot / Plaque tomorrow and will have some 'Noble One' and say hello
And yep, we are going to take "you" too !!
Four photos attached ...
#01 - Sharon + The Bottle + Vintage Label
#02 - Sharon on Tanya's Stairs at Trinity Beach
#03 - Sharon leaving a Christmas Card
#04 - The Memorial Plaque
#05 - Three more shots of Sharon and the 'Noble One'
And please be advised ... if you ever come up here, you will run these 101 stairs / steps !!
Best Wishes from Us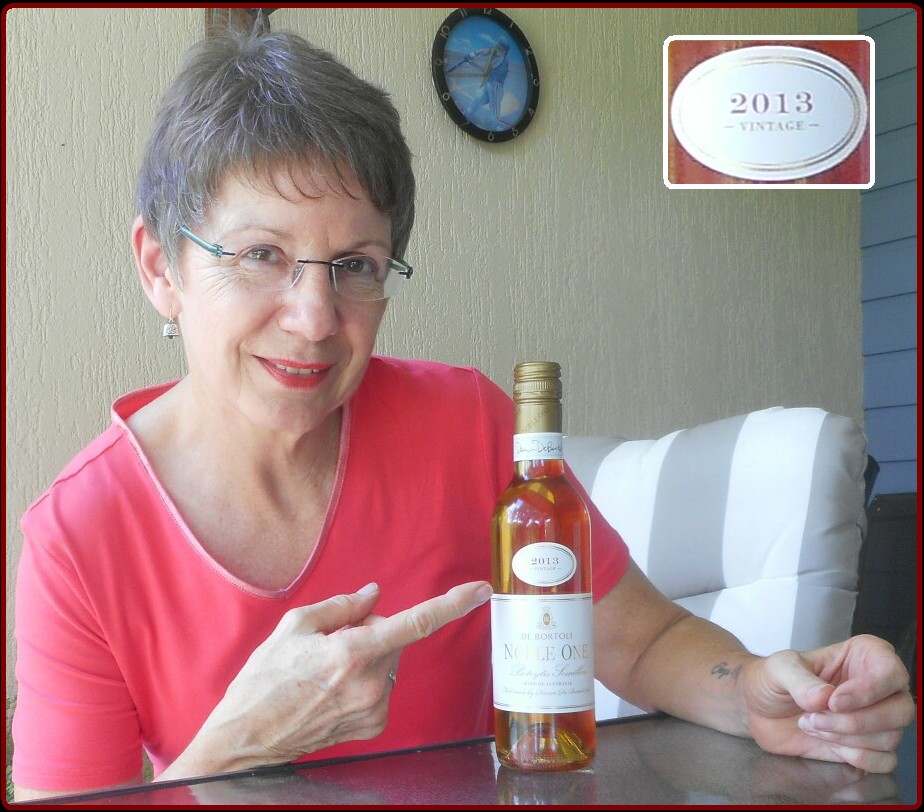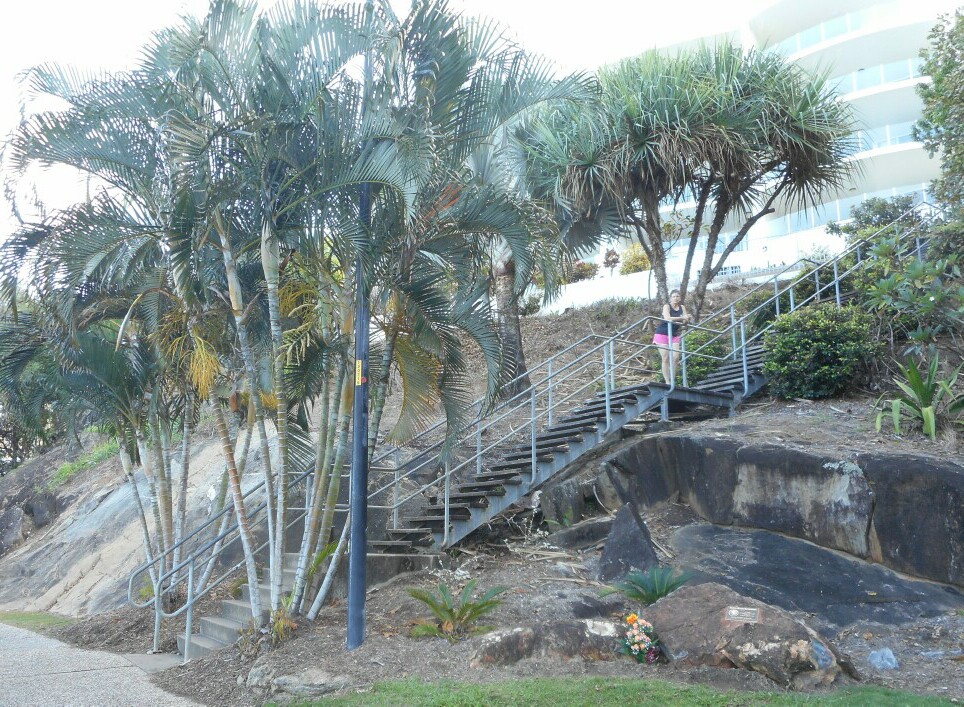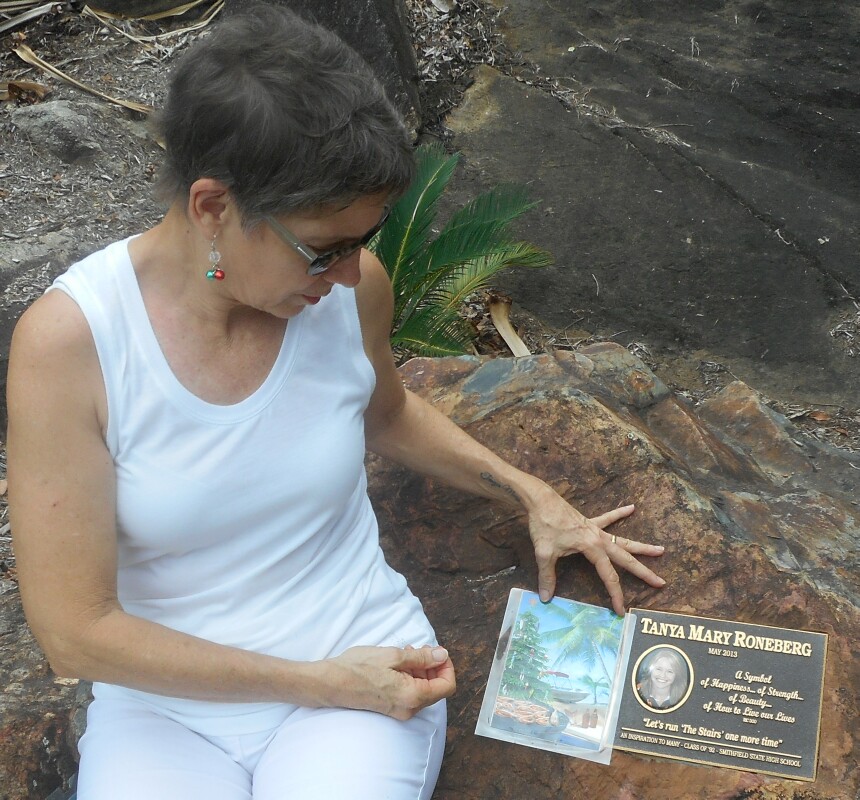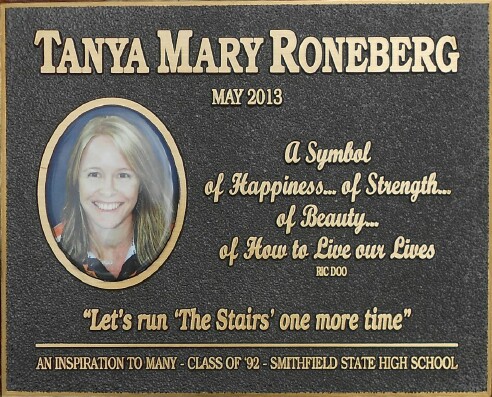 ... and three more shots of Sharon and the 'Noble One'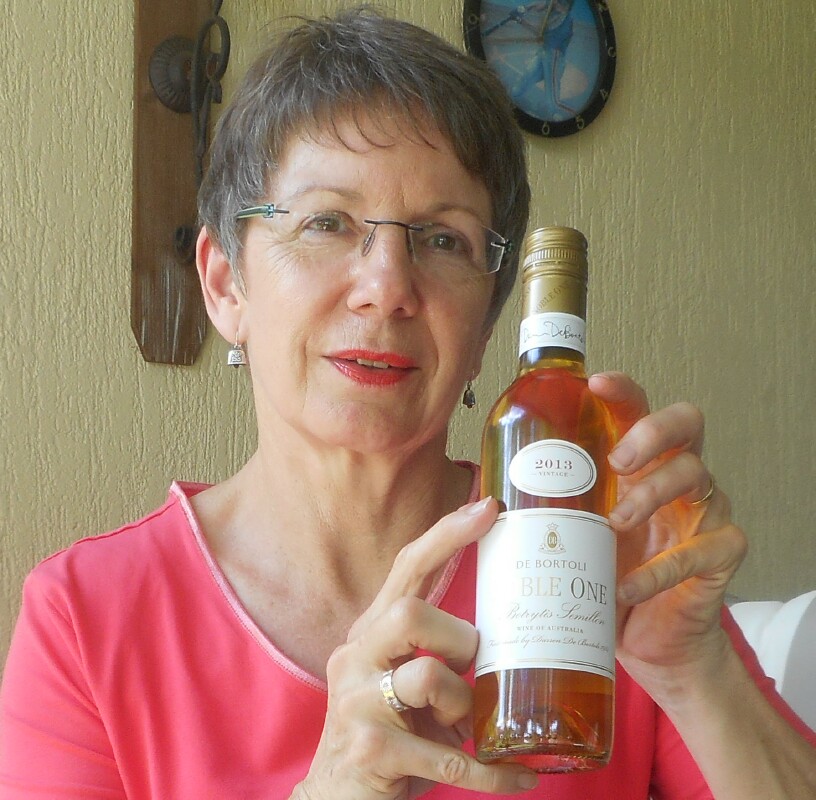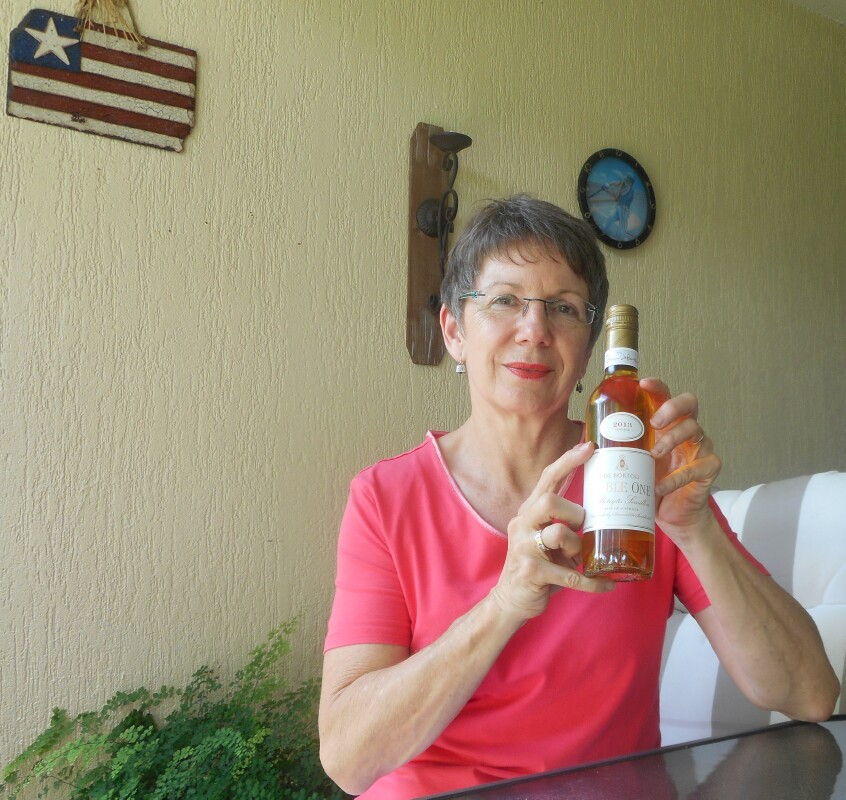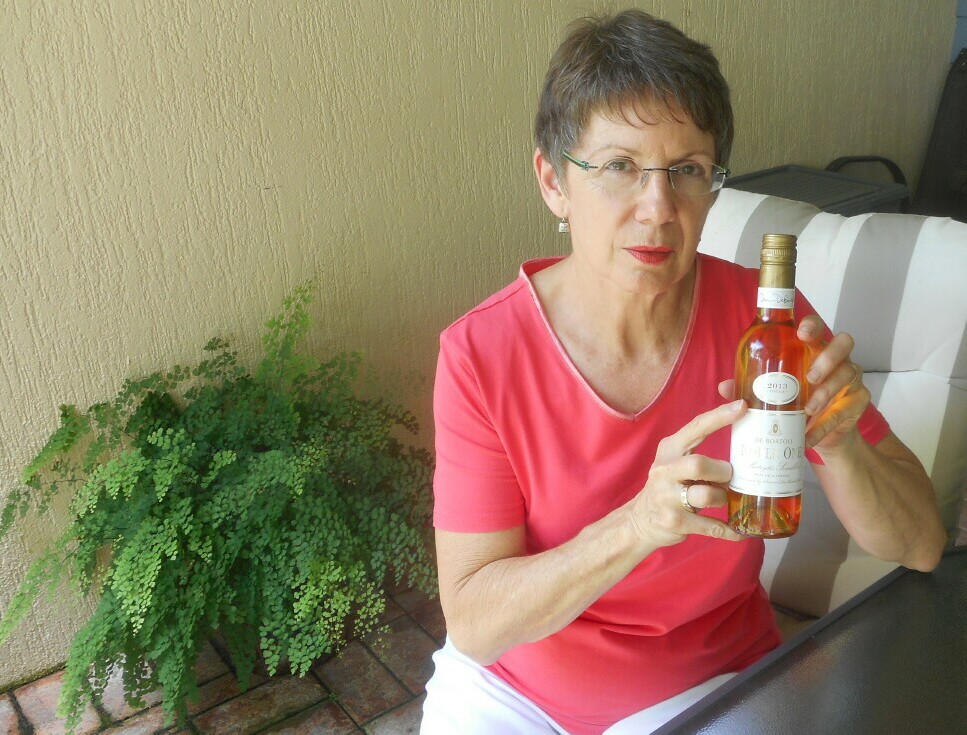 Note from Brenton
Hi Sharon, and I hope you will enjoy the 'Noble One' someday soon ... it is a very good wine
I see you are going to drink it with Tanya ... that's great !!
It is a favourite wine for some friends of mine ... hope you enjoyed
I am not so sure about those 101 steps ... but would do my best ... might take a day or two !!

Monday 9th January 2017
Note from Brenton
How was the 2013 Vintage of 'Noble One' ??

Note from Geoff
The 2013 Vintage of 'Noble One' ??
Well, it was all I remembered and in my lingo, I can only say "Damn Bloody Terrific"
( heaps and many heaps better that the $13.00 / flagon Sweet Sherry that I normally drink !! )
Took a bunch of photos at "Tanya's Spot" but left the camera in the car when Sharon went to work this morning ... but will get them organised
Yep, I had a glass, you had a glass [[ which I helped you drink ]] and Sharon and Tanya shared one
Tanya loved the Visit ... and the Booze !!

Note from Brenton
I am glad we all enjoyed the wine !!
.
"THE BOTTLE OF 'NOBLE ONE' AT TRINITY BEACH"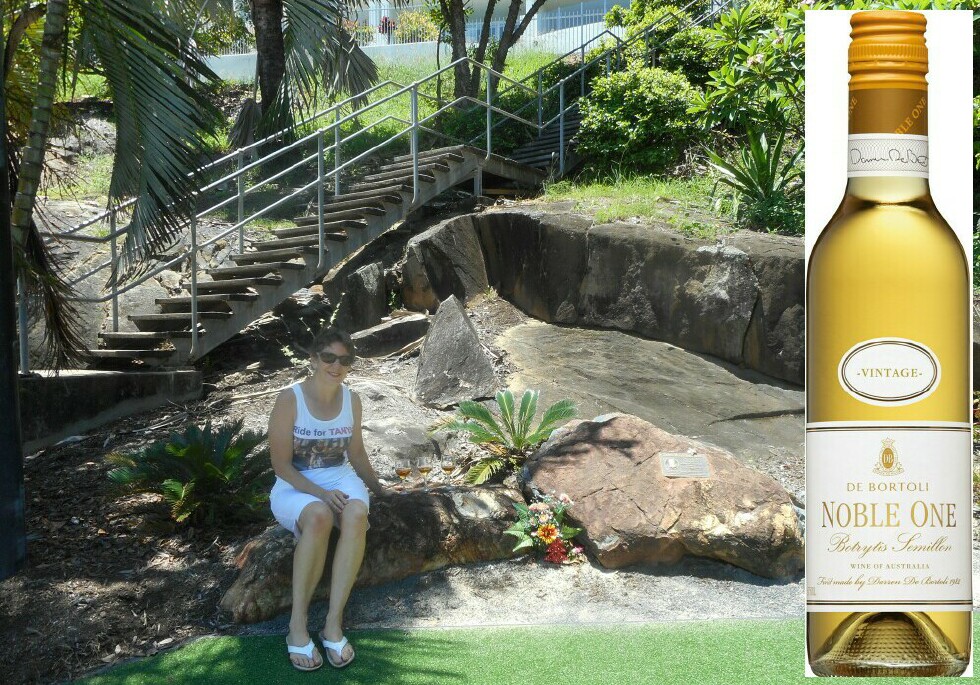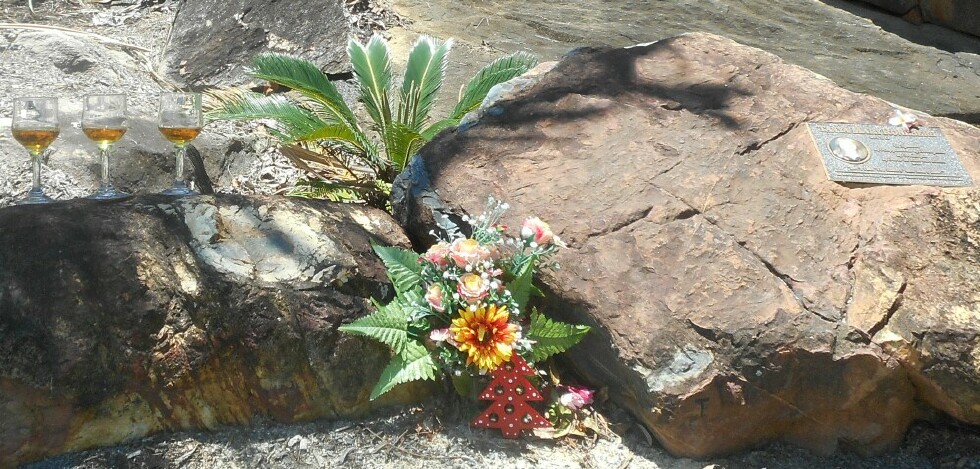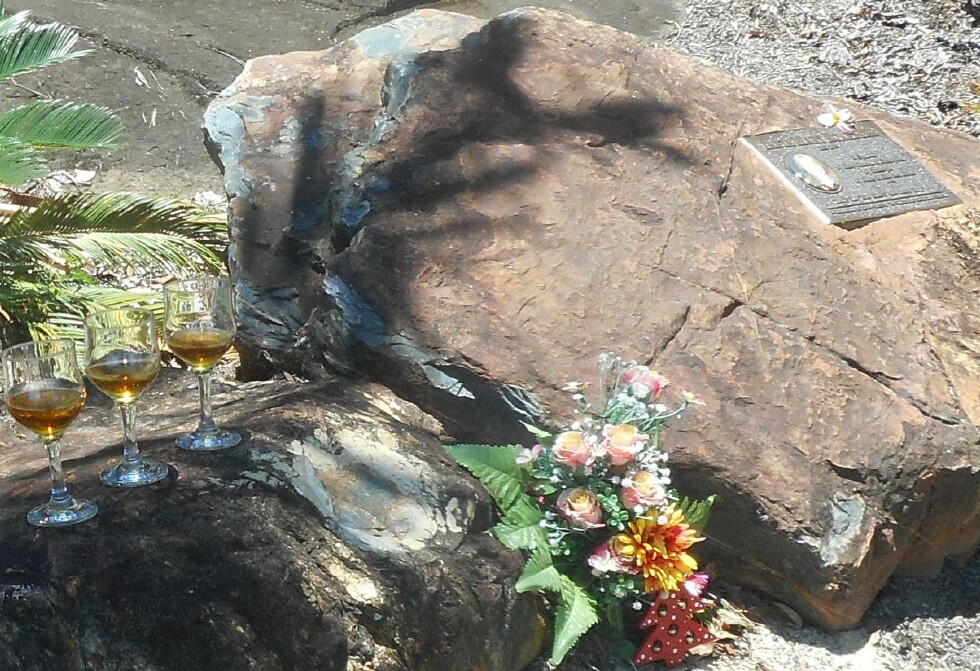 ***************************************************************************