(Return to "Geoff and the 'Raneberg / Roneberg' Family History" albumn)
Tanya and Brett's ... Great-Great-Grand-Parents (Hackett)
James Hacket (jnr) and Robina Sclanders
.
Where they spent their Lives
.
In his Obituary, it mentions that James Hackett, who was born in 1853,
spent the early part of his life in Blinman South Australia
This is also where he met and married his wife, Robina Sclanders, in 1879

During 1884 the family moved to Port Germein where,
except for a time participating in the 'gold rush', they spent the rest of their lives
James died in 1940, and it is not known when Robina passed away

Below are seven photos of Blinman
and twenty one of Port Germein taken during the Hackett's time in these towns

At the bottom of the page there is a map of South Australia showing the location of each
and, in keeping with the time period, this is an old British Empire Map published in 1916 !!
.
BLINMAN
1868 - Police Station at Blinman built from pine and mud and the two cells are on the right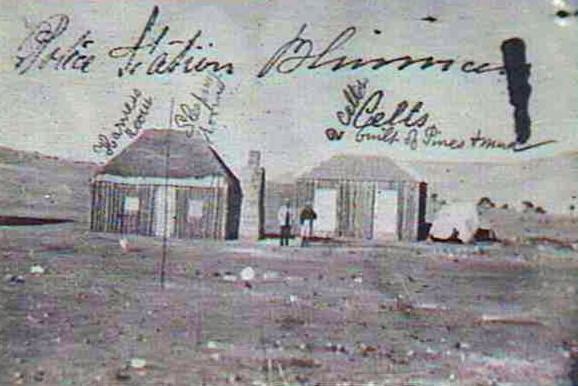 1869 - Stagecoach pulled up outside Faulkner's North Blinman Hotel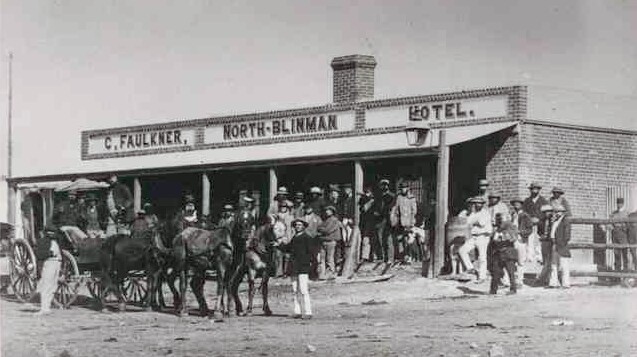 1870 - Panoramic view of the Blinman Mine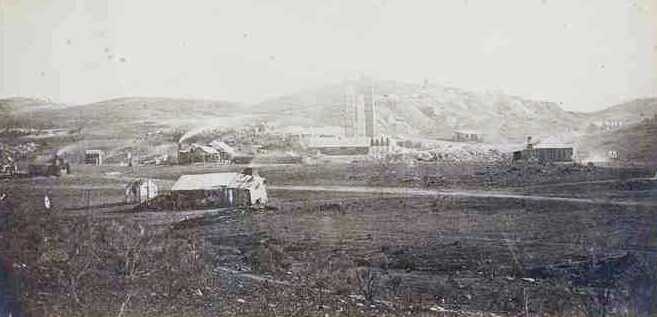 1870 - Street scene of early Blinman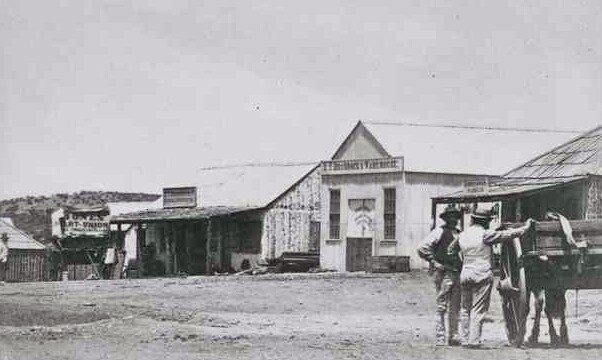 1876 - View of the township of Blinman, looking north west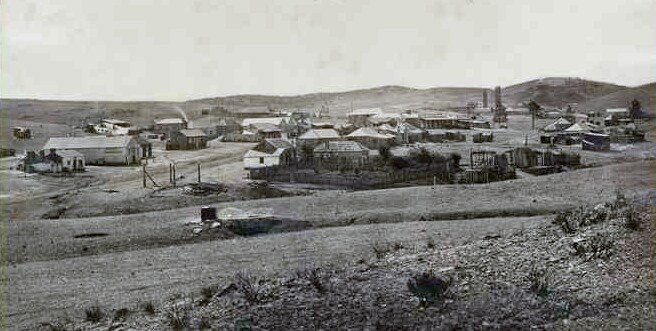 1876 - Panoramic view of Blinman and two young girls are sitting on rocks in the foreground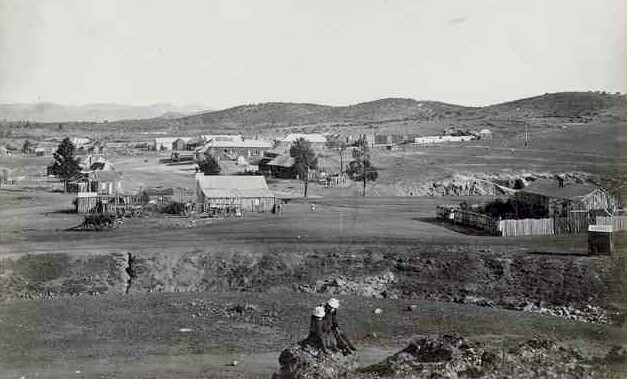 1876 - The Blinman Mine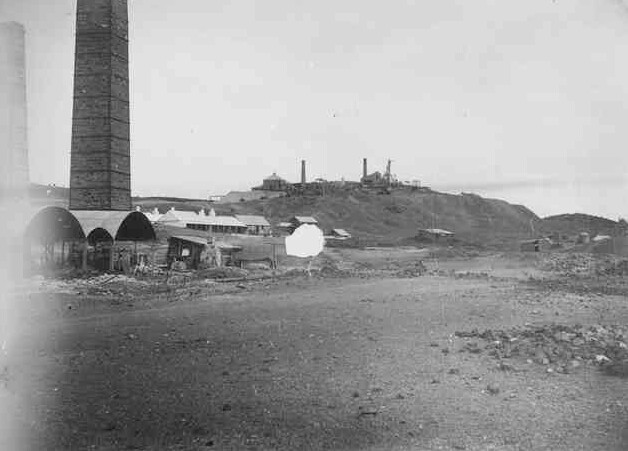 *************************************************
PORT
GERMEIN
1890 - Horse drawn grain wagon with Port Germein Hotel in the background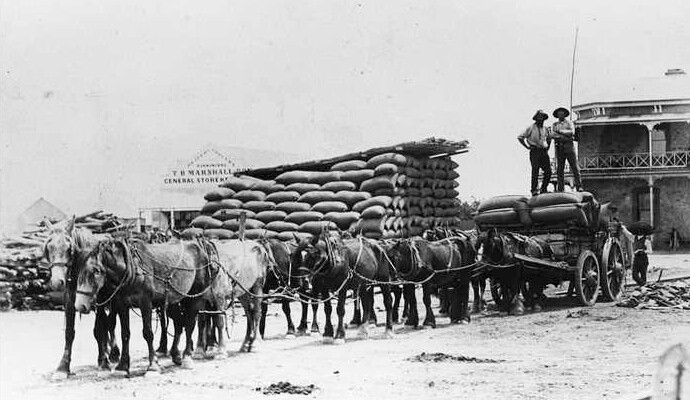 1891 - The Pier Hotel Port Germein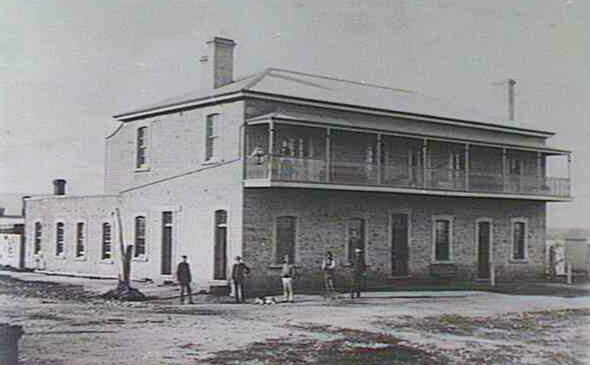 1891 - Brown's Hotel Port Germein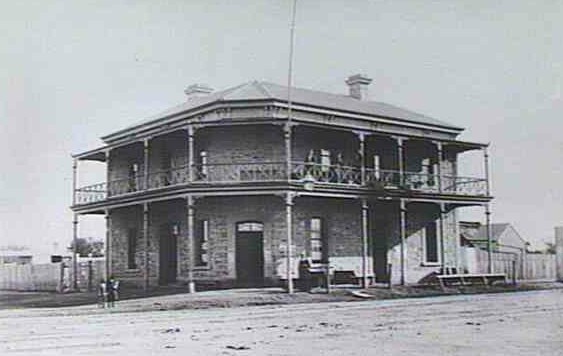 1891 - High Street Port Germein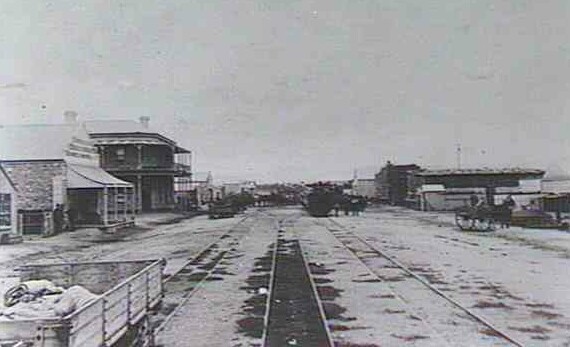 1891 - The jetty at Port Germein
and it is the longest timber jetty in the southern hemisphere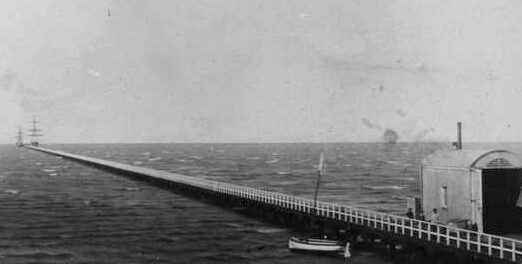 1891 - Shipping and cargo at Port Germein jetty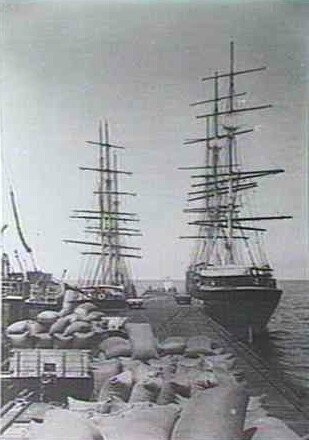 1892 - Wheat stack at Port Germein with horse drawn carts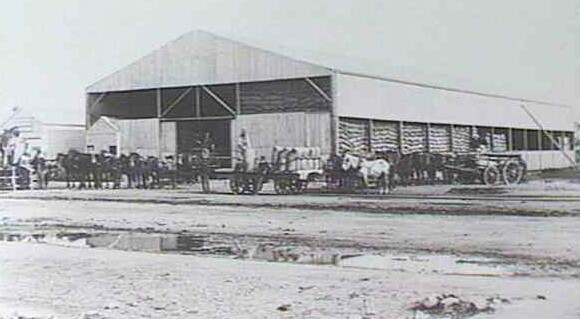 1892 - T. B. Marshall & Son's General Store at Port Germein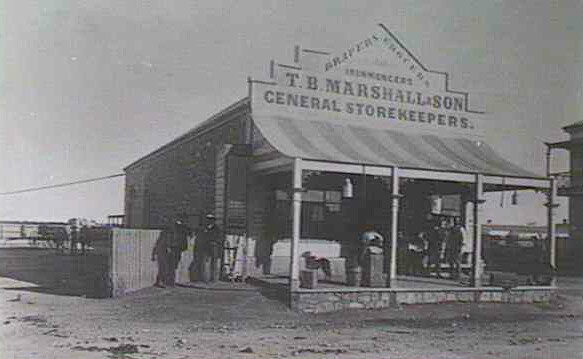 1895 - The Police Station and Post Office at Port Germein
1900 - The Post Office, right, and the Police Station at Port Germein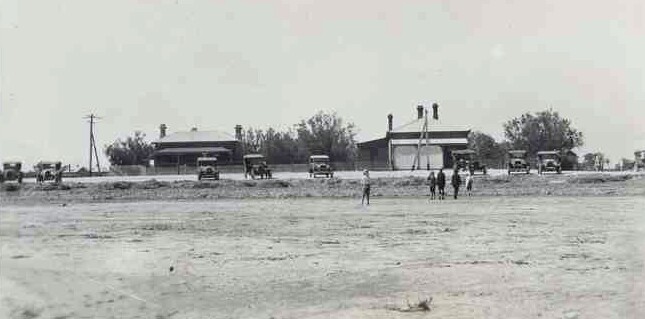 1900 - The jetty at Port Germein measuring one mile and a quarter long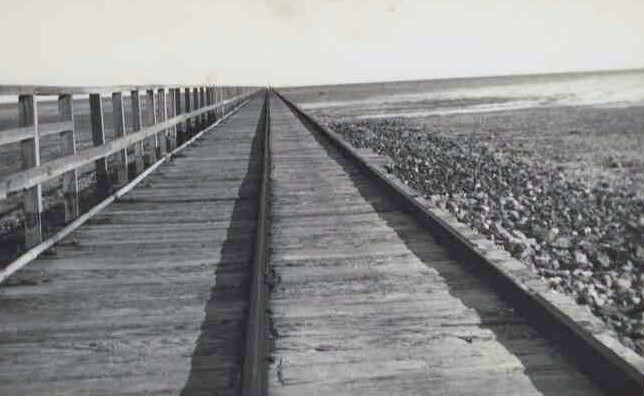 1900 - The main street of Port Germein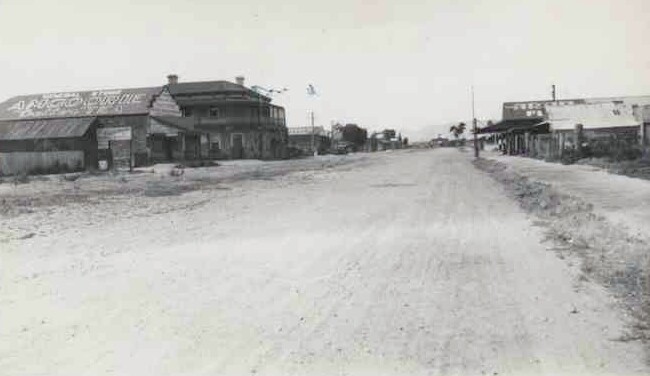 1903 - The sailing vessel "Dunfermline" alongside the jetty at Port Germein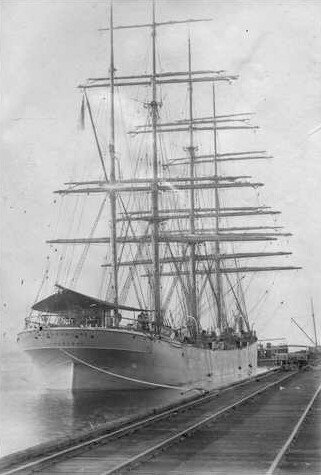 1903 - Horse drawn wagons waiting to unload wheat for shipping and the mechanism for
moving the bags of grain into the receiving area can be seen working from a wagon in the foreground

1904 - Busy scene in the main street of Port Germein with wagons and railway trucks loading timber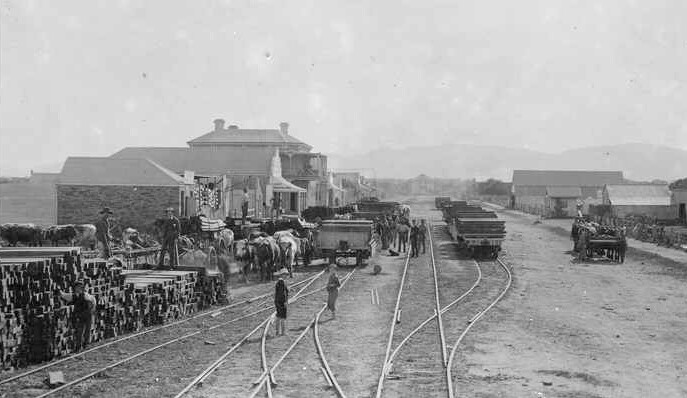 1906 - A group, including Governor Le Hunte, standing in the main street of Port Germein
and Brown's Hotel is in the background

1907 - A steam train, and two ladies, on the Port Germein jetty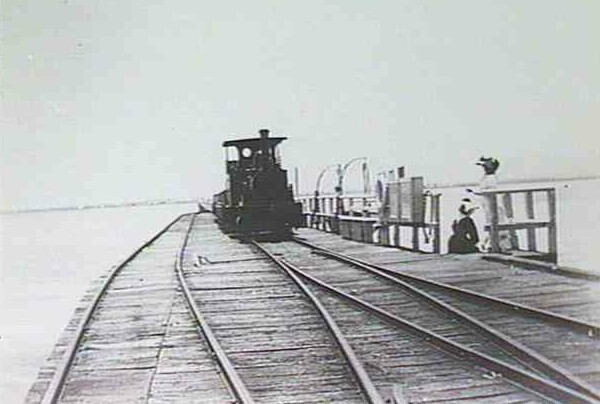 1907 - Unidentified sailing vessels at Port Germein jetty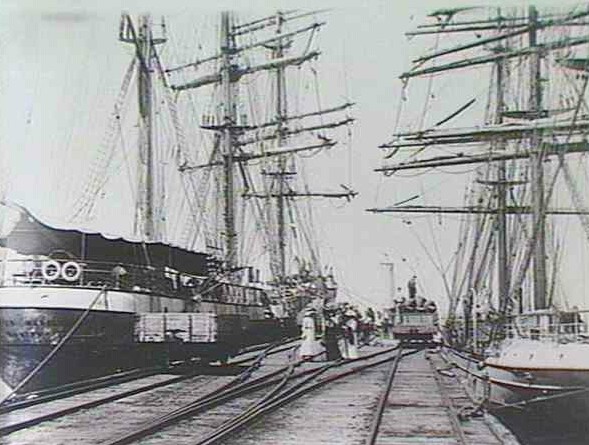 1916 - The main street of Port Germein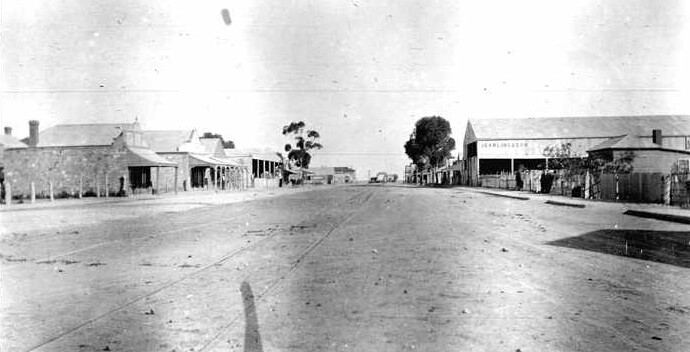 1923 - An Essex motor car parked at the back of the Pier Hotel Port Germein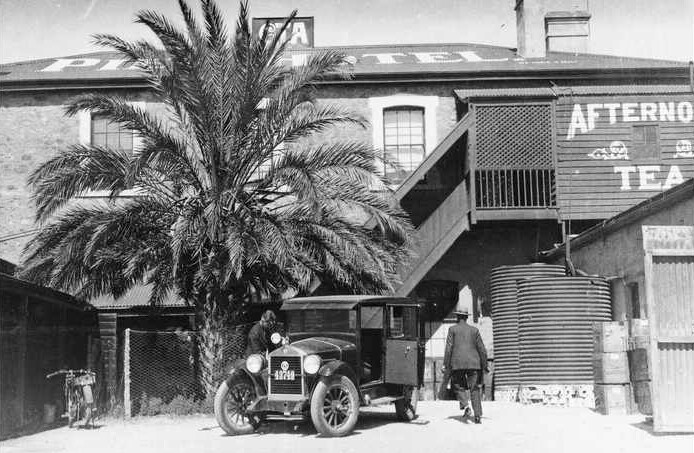 1928 - Port Germein's esplanade which shows the 'Beach Palais de Danse'
(built in 1927) on the foreshore opposite the Pier Hotel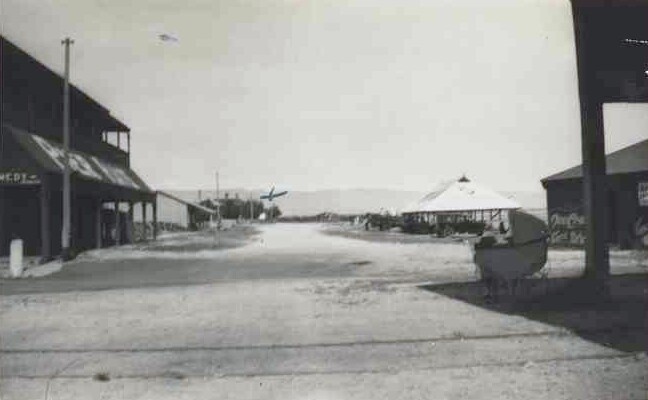 ****************************************************************************
Map of South Australia ... published in 1916
showing the locations of Blinman and Port Germein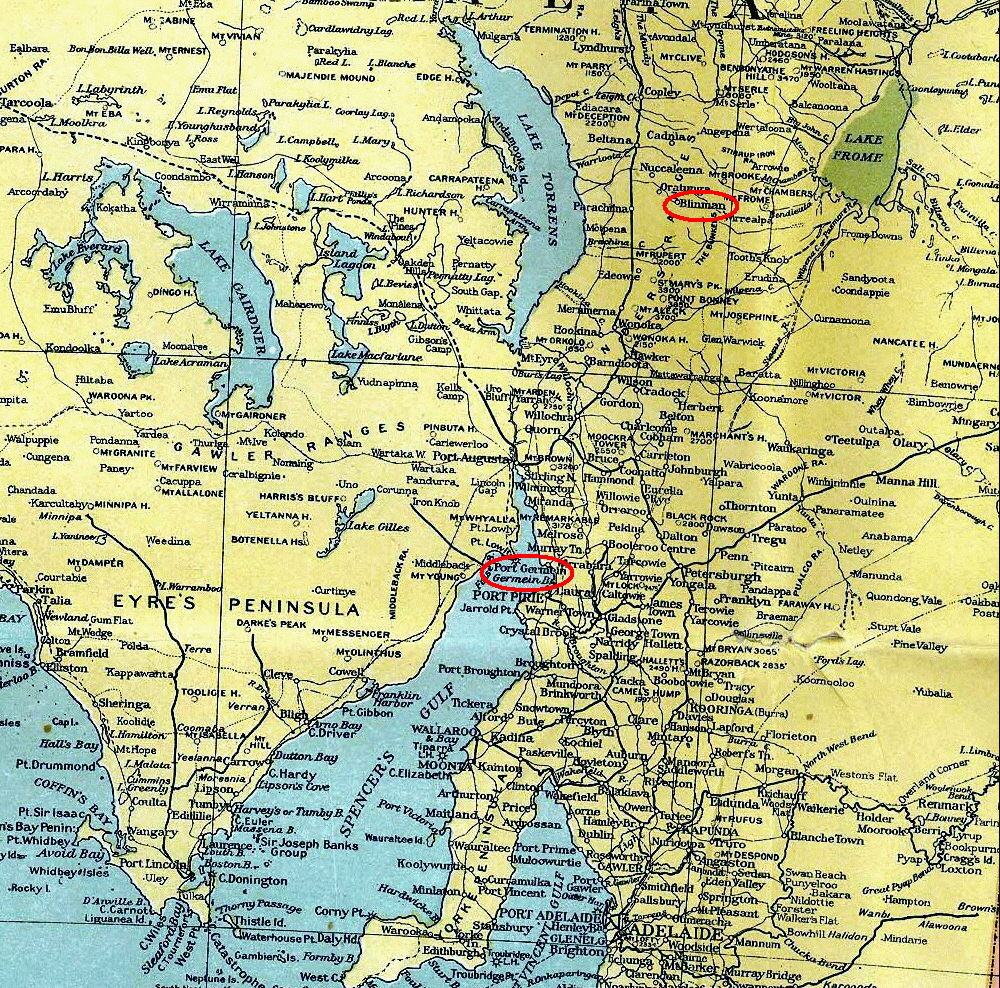 ---
x
x
x