(Return to "Antiques and Collectables" page)
Thursday 2nd November 2006
Another book to add to Sharon's growing library!!!
Grandpa's Store - Identification and Valuation Guide

by Ken Arnold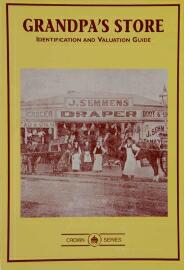 Features items found in old general ironmongery stores

Essentially the book recreates the old country store and all the products it sold from Akubra hats to clothes lines

Items covered in this book include:-
All sorts of laundry devices and detergents!!
Anything you could eat or drink is listed!!
Remember those ointments which were cure-alls??
...plus...
labelled bottles
Lemnos cordial bottles
stoneware
earthenware water pitchers and filters
pie vents
butter moulds
sewing machines
electric jugs
glasses
packing signs
tins
cast iron
advertising
writing ink for nib pens
cloth dyes
tinned fish
canned lollies
cereals
cocoas
shaving gear
hair restorers
smoothing irons all of types
The book is illustrated throughout with black and white pictures including eight full colour pages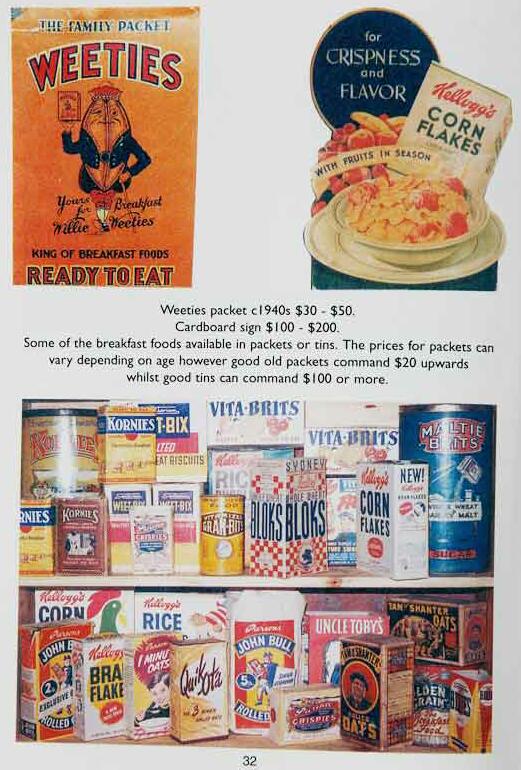 *******************************
Publisher - Crown Castleton Publishers
Published - 31/08/1995
Format - Paperback
Pages - 64 pages with a laminated cover - in A5 size
Condition - 'a fine copy'
Price - $10.00 plus postage

Purchased on Thursday 2nd November 2006 from:-
Ganon Books
13 Solas Road Morley Western Australia 6062
Telephone - (61) 08 9377 2896
Email address - yganon@bigpond.net.au
---